Twitter launches 'Responsible ML' initiative
Twitter launches 'Responsible ML' initiative
The platform says it intends to fight harmful bias and build explainable ML services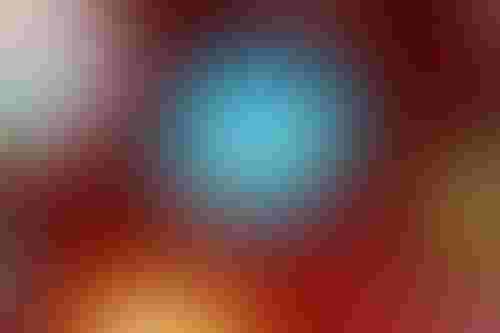 The platform says it intends to fight harmful bias and build explainable ML services
Twitter has embarked on a 'responsible machine learning' initiative that aims to offer more transparency, and tackle "potentially harmful algorithmic decisions."
Twitter's software engineering director Rumman Chowdhury and accountability product manager Jutta Williams announced the project in a blog post.
They highlighted that the platform's machine learning systems "can impact hundreds of millions of tweets per day and sometimes, the way a system was designed to help could start to behave differently than was intended."
The social media platform said it intends to study algorithmic changes to "build a better product."
@transparency is now following you
Twitter said the 'Responsible ML' initiative will see the platform take responsibility for its algorithmic decisions, provide equity and fairness of outcomes, as well as more transparency.
Chowdhury and Williams wrote that technical solutions alone "do not resolve the potential harmful effects of algorithmic decisions," and that Twitter has instead created a cross-business ML Ethics, Transparency and Accountability (META) team dedicated to assessing unintentional harms in its algorithms.
The social media platform said it is conducting "in-depth analysis and studies" into gender and racial biases in its image cropping algorithm, a fairness assessment of its 'home' timeline recommendations across racial subgroups, and content recommendations for different political ideologies across seven countries.
Twitter said such studies could result in the removal of an algorithm or help develop new standards for how the platform designs and builds algorithmic policies.
"The results of this work may not always translate into visible product changes, but it will lead to heightened awareness and important discussions around the way we build and apply ML," the pair wrote.
Williams and Chowdhury said Twitter is currently building explainable ML solutions so users can better understand its algorithms and will be releasing more information on this "soon."
"The public plays a critical role in shaping Twitter and ResponsibleML is no different," they said. "Public feedback is particularly important as we assess the fairness and equity of the automated systems we use. Better, more informed decisions are made when the people who use Twitter are part of the process, and we're looking to create more opportunities for people to share their thoughts on how ML is used on Twitter."
Keep up with the ever-evolving AI landscape
Unlock exclusive AI content by subscribing to our newsletter!!
You May Also Like
---