Two megatrends dominating the next wave of AI innovation
Two megatrends dominating the next wave of AI innovation
The democratization of AI and the industrialization of AI platforms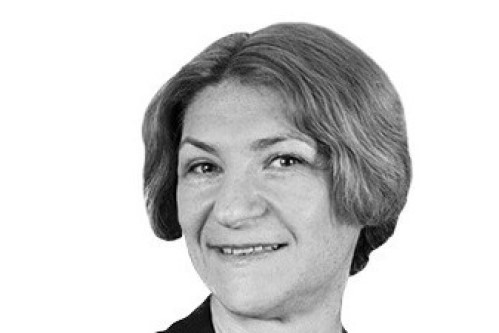 As the driving force behind organizational innovation continues to be dominated by investments in artificial intelligence (AI) technologies, organizations are beginning to realize the increasing value of AI, despite also facing ongoing challenges.
If AI as a general concept were positioned on Gartner's Hype Cycle for AI, it would be rolling off the Peak of Inflated Expectations.
The sudden effects of COVID-19 have exposed the delicate nature of certain AI solutions, displaying them under a spotlight as the technologies were implemented at rapid speeds in response to changing business and organizational needs. For example, fraud detection, supply chain management and recommendations that stopped working properly when incoming data abruptly changed. In opposition, with the use of AI, organizations could pivot their business practices by using chatbots to help answer the flood of pandemic related questions, computer vision to help maintain social distancing, and machine learning (ML) models for modeling the effects of reopening economies.
With this year's Hype Cycle remaining "trigger-heavy", new entries are appearing on the upward-slopping Innovation Trigger, indicating the high levels of research and development (R&D) and equity investment in AI. Two megatrends that dominate this year's AI landscape include the democratization of AI and the industrialization of AI platforms. Gartner explores these two megatrends impacting the AI landscape.
The Democratization of AI
The democratization of AI means that subject matter experts no longer hold it exclusively under their control and expertise. Instead, it is increasingly within the reach of users in various roles, of different skill levels, and especially of diverse levels of creativity and insight. As a megatrend, the democratization of AI will influence and ultimately determine whether many of the AI technologies in the hype cycle go through the Trough of Disillusionment quickly and achieve mainstream adoption.
Gartner has observed over the years several developments within AI that is underpinning this megatrend. As AI reaches a larger set of employees and partners, it requires new business roles to deliver it to a wider audience. These targets for democratization will include customers, business partners, business executives, salespeople, assembly line workers, application developers and IT operations professionals.
Along with data scientists and data engineers, developers could also form the future AI teams who put together AI solutions. Gartner foresees developers being the major force in AI. For example, the role of AI developer and teaching toolkits on the Hype Cycle, represent this forecast of AI developers working with data science and engineers to deliver AI at scale. Offering abstract data science platforms, frameworks, analytic libraries and devices, AI developer and teaching toolkits enable software engineers to incorporate AI into new or existing applications. Many of these kits also emphasize teaching new skills and integration best practices between software and devices for engineers.
The Industrialization of AI Platforms
The industrialization of AI platforms enables the reusability, scalability and safety of AI, which accelerates its adoption and growth. This industrialization aims at getting new adopters of AI on par with early adopters. Gartner's recent C-suite survey revealed that nearly 30% of AI projects are being directed by CEOs, accelerating deployment of AI projects across the organizations. This is vital for businesses' in seeing the successful implementation of AI solutions across organizations, with C-suite having the ability to accelerate adoption and increase investment in AI technologies.
Examples of this that are becoming widely adopted by organizations small and large, include the use of AI governance. This is the process of creating policies, assigning decision rights and ensuring organizational accountability for risks and investment decisions for the application and use of artificial intelligence techniques. AI governance is part of adaptive data and analytics governance, addressing the perceptive, predictive and probabilistic nature of AI.
AI governance has increased its position on this year's Hype Cycle, with AI having now coming to fruition within practical organizational applications; data and analytics leaders must now determine how to balance business value expected from AI against the need for appropriate oversight, risk management an investment management.
Major organizations are beginning to adopt AI governance with notable action. In June 2020, Amazon, IBM and Microsoft stopped selling AI services for facial recognition to the police. As COVID-19 posed hard questions about trust, privacy, fairness and emergency decision making, these organizations had to address the trustworthiness of AI and the impacts on society, over the overall business value.
Practical AI and the Mistakes that Follow
As organizations begin to relish in the practical application of AI solutions and identify the value of AI following years of investment, organizations should continue to improve their AI solutions, continually learning and improving on the mistakes made throughout adoption and deployment. To learn from the successes and failures of the pioneers, organizations are invited to join Gartner's first virtual IT Symposium in November.
Svetlana Sicular is VP Research Analyst at Gartner
Keep up with the ever-evolving AI landscape
Unlock exclusive AI content by subscribing to our newsletter!!
You May Also Like
---