U.K. experts debate AI ethics and diversity
U.K. experts debate AI ethics and diversity
Caroline Gorski and Lord Tim Clement-Jones OBE among key speakers at a star-studded book launch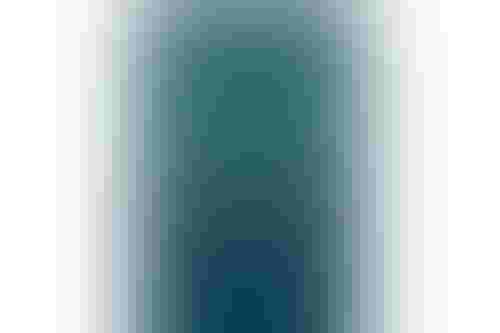 Caroline Gorski and Lord Tim Clement-Jones OBE among key speakers at a star-studded book launch
Leading voices in AI gathered to debate the key issues surrounding AI and how organizations can prepare for and harness it ethically.
The event, hosted at Rolls-Royce's soon-to-be-opened R² Factory in central London, was organized to mark the official launch of AI Strategy for Sales and Marketing by Katie King, author and CEO of AI in Business.
King, a member of the U.K.'s All-Party Parliamentary Group (APPG) Taskforce on AI, spoke with AI Business in 2020 on the importance of educating the next generation of AI professionals and the importance of international partnerships on AI.
In her new book, she further explores the critical issues facing business leaders today, including personalization, upskilling, customer experience and the importance of using AI responsibly to create consumer trust.
At the book's launch, Caroline Gorski, Group Director of R² Data Labs and CEO of R² Factory spoke with King about the impact AI is having on businesses today.
"It doesn't matter how much high-performance computing you can buy or how well structured your data is. If you haven't got a workforce that is able to actually adopt artificially intelligent work streams, you are not going to get very far with your AI strategy," she said.
"A cultural transformation needs to happen to make sure that we understand the dynamic between AI and human intelligence and that we respect the varying roles that those two forms of intelligence can play."
King's APPG colleague, Lord Tim Clement-Jones OBE, was also present. He suggested that AI can and should "contribute positively to a purposeful form of capitalism which is not simply the pursuit of profit, but where companies deploy AI in an ethical way for a purpose."
"If organizations are going to retain stakeholder trust, they need to adopt an overarching ethics framework which ensures that principles such as beneficial purpose, personal privacy, transparency of use, data privacy, explainability and bias are addressed," he said.
Diversity and education feature extensively in the book. These themes were brought to life during the launch event by Anna Brailsford, CEO of Code First Girls, a social impact company that hopes to eliminate the diversity gap in tech by providing free education and economic opportunities to women globally.
Brailsford and Code First Girls' alumna Isabel Scavetta shared the details of her journey from the program to her current role as a product manager in the tech industry.
"Diversity and inclusion in tech can no longer be a 'tick box' activity. Instead, it now represents a competitive advantage for companies," said Brailsford.
"This is particularly true for organizations that are developing technology, such as AI, that is likely to have a lasting impact on civilization."
Scavetta said, "Getting involved with Code First Girls kickstarted my entire technology career… Alternative routes into technology are so important for bringing more intersectional talent into the industry, and making the most of the creativity, drive and spark that comes from underrepresented voices in the room."
Speaking about the event, King said that debates like this are crucial. "AI is one of the most influential business disruptions we will experience in our lifetime," she explained.
"The panel and attendees represent numerous industries and are at various stages of their AI adoption journey but eager to keep innovating. That is at the heart of my new book: helping to make this technology both accessible and relevant for professionals across all job functions including sales and marketing, and introducing them to vendors such as Phrasee, and to methodologies for applying AI to their business."
King's book is a follow-up to 2019's Using Artificial Intelligence in Marketing. Both her books are available now. If purchased directly from Kogan Page, the discount code AMKAI20 can be used for 20% off either book.
Keep up with the ever-evolving AI landscape
Unlock exclusive AI content by subscribing to our newsletter!!
You May Also Like
---