UK government seeks views on whether AI deserves patent and copyright protection
UK government seeks views on whether AI deserves patent and copyright protection
Currently, inventions and works generated by AI systems cannot obtain IP rights in the UK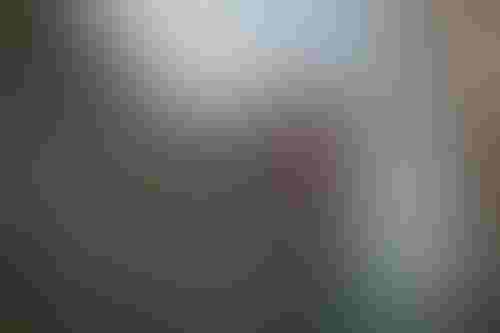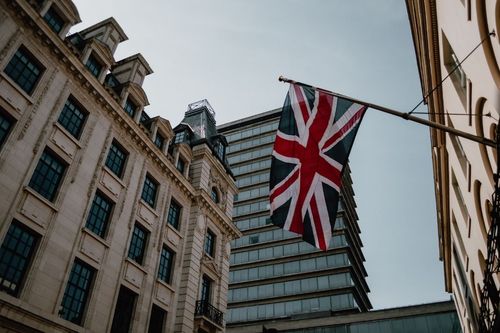 Currently, inventions and works generated by AI systems cannot obtain IP rights in the UK
The UK government is launching a consultation on how the country's copyright and patent systems should deal with AI.
It seeks stakeholder thoughts on the extent to which patents and copyright should protect inventions and creative works made by AI.
The government is also seeking views on potential measures to make it easier to use copyright-protected material in AI development.
"As one of the most digitally advanced economies, we want to create the best environment for artificial intelligence companies and innovators by ensuring our copyright and patent system is a catalyst for them to thrive, making the UK the natural home for ground-breaking research and development," said George Freeman MP, the UK's science minister – whose portfolio encompasses IP.
"This consultation – led by the [UK] Intellectual Property Office (UK IPO) – will help ensure we keep pace with global change, matching our shared ambitions to make the UK an innovation nation."
The consultation will last for 10 weeks, ending on January 7, 2022. 
AI and IP: Can they live together in perfect harmony?
The UK government is already considering following suit of the EU and US in regulating AI – with a July Westminster eForum conference focusing on balancing trust and algorithmic transparency.
Now, it's turned its attention to protective rights, with the decision to open this new consultation coming off the back of a previously held call for views in March.
There, British AI experts told the country's IP office that AI was not deserving of patent protection – with some suggesting that AI-generated innovations be protected through some form of newly created rights.
Questions were raised from that initial call for views on achieving the balance in the copyright system between the protection of human and AI works and concerns that innovation could be stifled as the use of AI systems increases.  
Now, the office seeks views on how to combat those concerns. Specifically, it is asking whether copyright and patent protection should be granted to AI-generated works and inventions.
Under the UK's current patent and copyright laws, an AI system cannot obtain either protection.
The UK government has tasked its IP office with understanding the issue in more detail through this further consultation – with AI experts encouraged to contact the agency.
Upon announcing the consultation, the government said it wants the UK to be at the "forefront of this [AI] revolution, to encourage innovation in AI technology and promote its use for the public good," while at the same time preserving IP rights.
"An accessible, efficient, and balanced IP system is a powerful tool in helping innovation and creativity to flourish," said Tim Moss, chief executive of the UK IPO.
"The technology that human innovation has created has evolved. That technology can now act in the innovation process, and it is already clear that the role of AI will become increasingly prominent across different industries and wider society. Your views will inform the discussions that will help shape our future, and through this consultation, it is vital that we hear them".
A response form can be accessed here.
Patent precedent
The precedent for the UK's denial of patent protections for AI-generated inventions was the DABUS case - Thaler v Comptroller-General of Patents, Designs and Trade Marks.
In this instance, an AI system developed by University of Surrey professor Stephen Thaler sought to obtain patent protection for innovations it created.
Such attempts to obtain IP rights were rejected in the UK across several instances, with the latest outing of the case before the UK Court of Appeals saw yet another denial.
Despite the rejection, the appeals judges were divided in their opinions, notably Justice Colin Birss, who stated that Professor Thaler should receive a patent for essentially following patent filing procedures correctly, although he agreed that an inventor must be a person.
That case saw similar denials in the US and Europe - with all three jurisdictions stipulating that "only natural persons" can obtain patent protection.
Notably, however, DABUS did eventually become the first AI system in the world to be named as an inventor on a patent – thanks to South Africa.
In August, the country's Companies and Intellectual Property Commission (CIPC) awarded the system inventorship – however, CIPC does not have a literal definition of an inventor in its patent laws.
Further, the jurisdiction lacks substantive examination – meaning compliance with formal requirements such as noting the inventor effectively puts an applicant in good stead to get their request granted.
Cautious on copyright
Like patents, AI systems cannot obtain copyright protection in the UK for the works it creates.
However, the ability for systems to generate works that would be subject to copyright protection if created by a human does raise a potential definitional problem – notably, what differs between a work penned by a human using an AI system and a work created by a system without a human author?
At a panel discussion in July, Tobias McKenney, copyright counsel at Google, Margaret Haig, head of copyright operations at UK IPO, and Professor Sir Christopher Floyd, former lord justice of appeal, wrangled with this question.
It's important to note however that some works used to train AI systems may be protected by copyright – requiring a license be granted for those training it to use the work.
Keep up with the ever-evolving AI landscape
Unlock exclusive AI content by subscribing to our newsletter!!
You May Also Like
---