Ukraine war: How the AI community can help
Ukraine war: How the AI community can help
AI Business talks to EOSDA's Lina Yarysh who fled Kyiv, Ukraine for Poland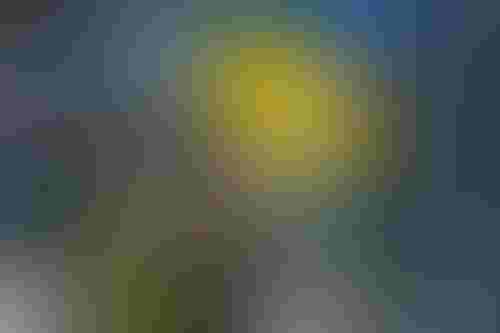 AI Business talks to EOSDA's Lina Yarysh, who fled Kyiv, Ukraine for Poland
Imagine waking up on a Thursday morning to the news that your country is being invaded. To hear sirens pierce the air signaling doom from above. To be told towns and villages mere miles away are being reduced to rubble and your very existence is under threat.
For the people of Ukraine, the 24th of February was no normal Thursday. People were killed. Livelihoods destroyed. Freedoms under threat.
Following the illegal invasion, millions fled the country. Among them was Lina Yarysh, director of customer success at EOS Data Analytics (EOSDA), a global provider of AI-powered satellite imagery analytics.
Having grown up in the southern city of Kherson, Yarysh found herself working in the capital Kyiv. Now, she is safe in Poland – but expects to be back home soon.
Figure 1: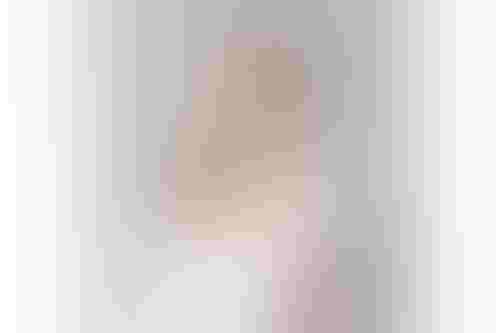 Lina Yarysh, director of customer success at EOS Data Analytics
Despite the unknowns and hardships facing her and her people, she said that the EOSDA team is completely safe and operational.
"The company did everything possible to support us to safer places and work remotely from there. We feel support from our customers all over the world, especially those that provide sanction support. We really appreciate it; every customer is supporting us."
War won't stop us
EOSDA provides satellite imagery analytics. The company was founded in 2015 by Max Polyakov, a Ukrainian tech entrepreneur and general partner in the venture fund Noosphere Ventures.
The company combines data from space and the Earth and transforms it into actionable insights. Its platforms have seen deployment in spaces including agriculture, forestry, oil and gas, mining and more.
At the moment, the company is focused on agriculture and forestry, with Yarysh explaining that EOSDA's data analytics tools can be deployed for use cases like crop monitoring via EOS Crop Monitoring.
"Our forest monitoring tool allows us to monitor the health of forests and track logged areas with a neural network that can differentiate deforested areas from forested ones."
The company's cloud tech runs on AWS, where it stores and processes its data. Its out-of-the-box tool allows users to upload their area of interest to monitor and get immediate insights.
However, its tools are tailored for specific deployments, with agricultural use cases requiring different algorithms for deployments in, for example, oil and gas.
"In agriculture, when we're deploying in Australia, we have to train neural networks and algorithms from this specific area - we can't just simply reuse it without calibration. For better accuracy, we train the Neural Nets from the very beginning using weather, soil type, crop calendar specifics, and ground truth data from this selected AOI (area of interest). We teach [our systems] from the very beginning," Yarysh said.
Mapping destroyed areas
Despite a war at their door, the company has plans – later this year, EOSDA will be launching a new satellite into orbit that will relay data specifically for agricultural purposes to monitor crops and lands. This satellite will be the first out of seven optical satellites within the EOS SAT constellation EOS Data Analytics plans to launch into Low Earth Orbit by 2025.
According to Yarysh, the agtech team is focusing on the U.S. and Canadian markets as well as Africa.
EOSDA offered its platform for free to all Ukrainian farmers, mapping crop types all over the besieged country.
"We map crop types all over Ukraine. This will allow us to follow the difference in crop rotation this year compared to the previous seasons as the Ministry of Agrarian Policy and Food of Ukraine expects 75-80% of lands to be sown compared to 2021 despite the war."
But it's not just crops – the company's satellite data can also be used to detect and map destroyed buildings, monitoring them during construction upon rebuilding.
"There are a lot of things that we can do and are doing and we support as individuals and as a company we are trying to support."
But what can the AI community as a whole do to provide support? Donate, Yarysh stressed.
"The best thing that the AI community can do is to donate. This would help the most. We believe in our armed forces; they are the heroes of the moment."
"The world should know what is happening even in our professional lives because we're fighting for our freedom. Freedom allows us to create and do whatever we want and develop in the direction we want — nobody should tell us otherwise."
How you can help
Below are several resources where you can donate.
Donations to the Ukrainian Army - This donation page sends funds to the country's army.
The KOLO fund – created by Ukrainian IT experts, helps provide soldiers with helmets and body armor, as well as communications equipment, sights and drones.
Come Back Alive – In operation since the initial 2014 invasion, the charity provides the military with auxiliary equipment, software tech, and body protection.
Save the Children – the charity is running an emergency fund for displaced Ukrainian evacuees.
CORE – A crisis response charity providing on the ground support in Poland and Romania to those fleeing the conflict, providing hygiene kits, water and other essential needs.
24.02 Fund – provides journalists on the ground with bulletproof vests, helmets, communication equipment and help for their families.
Keep up with the ever-evolving AI landscape
Unlock exclusive AI content by subscribing to our newsletter!!
You May Also Like
---