Ukraine war: UK drone expert says commercial drones could turn the tide
Ukraine war: UK drone expert says commercial drones could turn the tide
Drone Major Group CEO calls for 'an army of drones' to deliver critical supplies.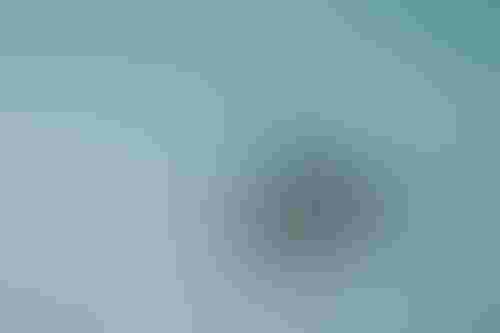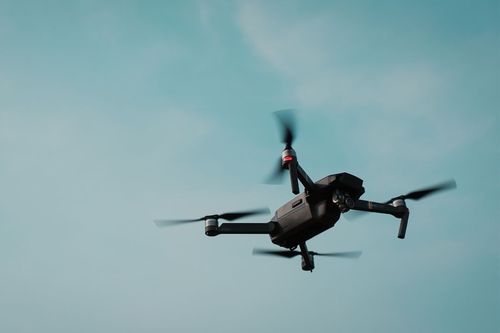 Drone Major Group CEO calls for 'an army of drones' to deliver critical supplies.
As Russia's invasion of Ukraine nears surpassing 80 days, the assault shows no signs of stopping. Russian President Vladimir Putin has previously promised to continue Russia's invasion "until its full completion."
But as Ukrainians continue to hold off westward forces, the two sides appear to be digging in for a grueling stalemate in the country's eastern region. U.S. military officials have said that at present, neither side appears to hold an upper hand.
But the answer to the impasse could lie in drones, according to Robert Garbett, CEO and founder of Drone Major Group, a consulting firm for drone makers.
The U.K. drone expert said in a statement that such commercial units could be used to deliver supplies across the besieged country.
"Every day, volunteers risk their lives to deliver supplies to Ukrainian frontline forces or beleaguered civilians, and sadly, many give their lives in doing so."
He suggested that commercial drones would provide a lower-risk solution to the mounting issue of keeping Ukrainians in the east of Ukraine sufficiently supplied to help them against Putin's army.
"This can make a huge difference in the struggle ahead, keeping front line forces and trapped civilians supplied. Morale is one of the core principles of war and resupply is essential to its maintenance. To win the war in Ukraine, we need to focus on logistics, not material," he said.
Commercial drones: Cost-effective and cheaper, argues expert
Unmanned air systems (UAS), or drones, have seen ever-increasing levels of deployment in the ongoing conflict.
Initially, Ukrainian forces made use of Turkish-made Bayraktar TB2 drones, but the U.S. would later supply it with faster Switchblade 300s from AeroVironment. The Biden Administration recently sent over 120 Phoenix Ghost drones, a classified unit thought to be similar to the Switchblade, developed by Aevex Aerospace.
Russia meanwhile has been using what appear to be KUB-BLA drones, developed by ZALA Aero a subsidiary of the Russian arms company Kalashnikov Group. One such KUB-BLA was intercepted over Podil, a neighborhood in the Podilskyi district in Ukraine's capital Kyiv, in mid-March. No casualties or injuries have been reported.
Most drones that have seen action in Ukraine are loitering munitions – commonly referred to as 'kamikaze' or 'suicide' drones. They're designed to hover and wait before flying into a target and unleashing a payload.
One such deployment saw a Bayraktar unit striking a Russian landing craft docked at Snake Island in the Black Sea, with Ukrainian defense officials saying the loitering munition caused the ship to sink.
"Air drones have undoubtedly been instrumental in enabling the Ukrainian military to mount an effective defense against the Russian invasion," said Garbett. "But we have yet to unleash their true potential to support Ukraine's supply-chain infrastructure."
"Imagine an army of air drones from a range of global manufacturers that can deliver a range of cargo from 20Kg to 500kg of critical supplies to  locations across Ukraine," he said.
"With a huge range of fixed-wing, rotary-wing, gyrocopter or hybrid aircraft operating in a co-ordinates network of short and long-range supply lines, we could provide an almost inexhaustible supply-chain to deliver anything that front line forces or trapped civilians might need without risking a single human life."
The Drone Major Group CEO argued that replacing lost drones would be cost-effective and rapid and that using commercial units would be far cheaper than using military hardware like Phoenix Ghosts.
"The missed opportunity is that, in the desire to supply Ukraine with what it is asking for, it seems no one is considering alternative methods for turning the tide against Putin's aggression," he said.
"The long and short of it is that while we are slowly making progress, I believe more could be done if we think more creatively about how we can utilize drones to help people across Ukraine – whether they be fighting on the front line or trapped in besieged towns and cities – gain better access to the supplies that nations across the globe have so generously and bravely donated."
Keep up with the ever-evolving AI landscape
Unlock exclusive AI content by subscribing to our newsletter!!
You May Also Like
---