'Precognition' startup Massive Analytic to open AI and ML center in New Delhi
'Precognition' startup Massive Analytic to open AI and ML center in New Delhi
Where developers are plentiful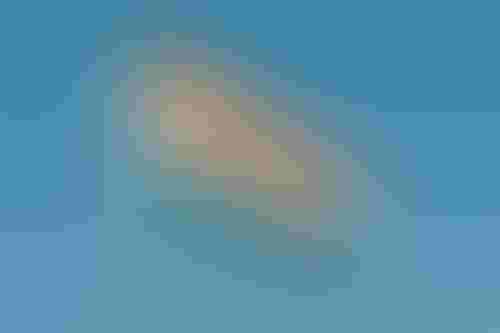 Where developers are plentiful
British AI startup Massive Analytic is investing £1 million ($1.4m) into a 'Center of Excellence in Artificial Intelligence and Machine Learning' located in India.
The company will be looking to make new hires in "numerous positions," ranging from entry-level generalists to experienced analysts. The expansion will be led by Pankaj Arora, who joined Massive Analytic last June as the company's lead big data analytics engineer.
This marks the first in what the startup says will be several investments in India – with further expansions to its senior team in the region expected towards the end of the year.
"Training and development has always been a priority, and this will allow our team to continue to stay on the cutting edge of Artificial Intelligence and Machine Learning," Arora said.
'Exciting times ahead'
Massive Analytics recently secured a Defence and Security Accelerator (DASA) contract, after winning a 2019 competition to investigate the applications of AI in the invisible battlespace.
The company said it will look to make a series of senior hires in the computer vision space towards the end of the year.
The Massive Analytic India team will be undertaking projects in health and safety, and healthcare – specifically medical diagnostics field.
"It's an exciting time in our company's history as we grow our client base across the built environment, aerospace and defense, medtech, and more, and I'm continually impressed at the high level of talent we are able to attract," George Frangou, the company's founder and CEO, said.
Frangou recently spoke with AI Business about the nuances of applying data science and video analytics in defense. "We do passive defense – it's about listening in, giving military personnel a lot more information, about making decisions that could save their lives, and save the country," he said.
Keep up with the ever-evolving AI landscape
Unlock exclusive AI content by subscribing to our newsletter!!
You May Also Like
---