'Skyborg' takes flight: US Air Force begins testing AI-based wingman system
'Skyborg' takes flight: US Air Force begins testing AI-based wingman system
Software 'brain' takes to the skies onboard a Kratos drone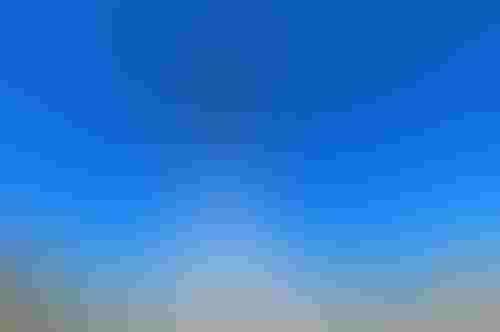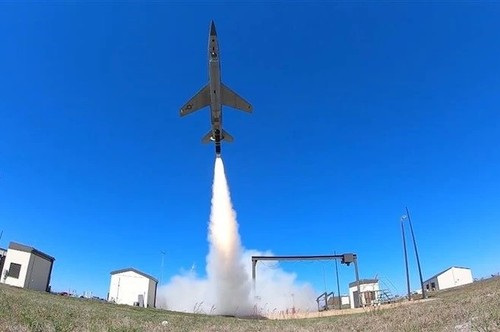 An unmanned combat aerial vehicle system funded by the US military took its first flight this month.
The artificial intelligence system known as 'Skyborg' flew for the first time aboard a Kratos UTAP-22 Mako tactical unmanned vehicle at Tyndall Air Force Base in Florida.
The US Air Force said that it demonstrated basic aviation capabilities and responded to navigational commands.
It reacted to geo-fences, adhered to aircraft flight envelopes, and displayed coordinated maneuvering.
The flight was the first time an active autonomy capability was shown on an Air Force test range.
Not your father's drone strike
Part of the Vanguard program aimed at developing unmanned combat aerial vehicles that accompany manned fighter aircraft, Skyborg is expected to act as an AI wingman to fighter pilots.
"We're extremely excited for the successful flight of an early version of the 'brain' of the Skyborg system," Brigadier General Dale White said.
"It is the first step in a marathon of progressive growth for Skyborg technology. These initial flights kick off the experimentation campaign that will continue to mature the ACS and build trust in the system."
In the coming months, the Air Force plans more tests, including multiple Skyborg systems flying and communicating at the same time. Then, it will add human pilots, to see how they all interact.
Late last year, the Air Force awarded contracts to Boeing, General Atomics, Kratos Unmanned Aerial Systems, and Northrop Grumman, to integrate Skyborg into existing and upcoming UAVs.
Kratos, in particular, is focusing on 'attritable' drones – that is ones that are designed to be reusable, but are cheap enough (when thinking from the US military's budget perspective) to be lost during combat without too much pain.
Further contracts for sensor and software work have been awarded to AeroVironment, Autonodyne, BAE System Controls, Blue Force Technologies, Fregata Systems, Lockheed Martin Aeronautics Company, NextGen Aeronautics, Northrop Grumman, Sierra Technical Services, and Wichita State University.
"Through this operational experimentation campaign, AFRL is leaning forward to get early engagement with the warfighter to deliver a suite of full-mission autonomy on a relevant timeline," Air Force Research Laboratory commander Brig. Gen. Heather Pringle said.
Boeing is also selling a related product, 'Loyal Wingman,' to US allies like Australia, with Department of Defense backing. Loyal Wingman took its first flight earlier this year.
Both flights follow another major AI milestone at the Air Force. Last year, a DARPA-backed AI system was able to outperform an experienced human fighter pilot in a series of simulated dogfights – with the pilot sitting in a cockpit simulator and wearing a virtual reality helmet. The artificial intelligence system won five times in a row.
Japan, meanwhile, hopes to build unmanned fighter jets by 2035, with a prototype that sounds a lot like Skyborg, expected in just three years.
But the US and its allies are not alone in trying to develop an AI-based airforce.
China has the jet-powered LJ-1 'loyal wingman' and an unmanned stealth combat aerial vehicle Hongdu GJ-11 Sharp Sword. The country is also likely to be working on classified projects.
Should such vehicles ever face combat, it is not known whether they would be given the green light to kill without humans in the loop.
"Is it even necessary to have a human in the loop?" Gen. John Murray, US Army Futures Command, said earlier this year at the US Military Academy, in a speech first reported by Wired.
At the same event, the deputy chief of staff for strategy, integration, and requirements at the Pentagon, Lieutenant General Clinton Hinote, called the question of allowing autonomous weapons the ability to decide to kill "one of the most interesting debates that is coming."
Keep up with the ever-evolving AI landscape
Unlock exclusive AI content by subscribing to our newsletter!!
You May Also Like
---