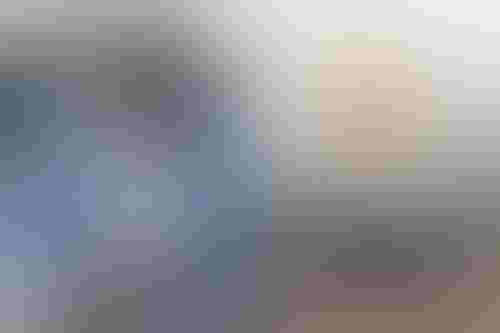 Person receiving call seems to be in the same room as caller
Europe's four largest telecom carriers piloted a platform that lets users make holographic phone calls – so the caller seems to be in the same room as the person receiving the call.
Deutsche Telekom, Orange, Telefonica and Vodafone – which together serve 1.3 billion customers globally − worked with AI deep tech company Matsuko to develop this 3D platform.
"Making phone calls as if the person I'm talking to is standing in front of me is one such dream that is moving closer to reality," said Sven von Aschwege, XR topic lead global devices partnerships at Deutsche Telekom, in a statement.
How it works: A caller uses a smartphone camera in selfie mode to generate a 2D video, which is then rendered into 3D holograms in the cloud. This is streamed to the recipient in an AR/VR or mixed reality environment through a mobile connection. The recipient sees the hologram using Matsuko's special glasses.
They claim that the result was a "clarity and sharpness never previously possible."
In this pilot, of which they completed the first phase, the telecom carriers said they used 5G connectivity, which is characterized by high speed, high bandwidth and low latency or lag, to draw realistic 3D images in real time.
"Previous network-related issues that impeded the smooth and natural holographic movement of the holograms have been resolved," they said.
The carriers also said they used mobile edge computing technology that do compute closer to the user in distributed networks, "vastly" improving latency and bandwidth and improving the immersive experience for the user.
The carriers said they interconnected their deployments so users can join a "common holographic communication session."
In the future, the carriers hope to deliver a "broadcast-like" service so virtual events can be conducted realistically.
"This proof of concept moves holographic communications dramatically on from science fiction to real life smartphones," said Alex Froment-Curtil, chief commercial officer of Vodafone.
Orange Innovation's Karine Dussert-Sarthe, executive vice president of marketing and design, called it a "first but meaningful step towards the metaverse."
Keep up with the ever-evolving AI landscape
Unlock exclusive AI content by subscribing to our newsletter!!
You May Also Like
---