5 AgTech AI companies you need to know
5 AgTech AI companies you need to know
From autonomous tractors to tiny farming robots, take a trip to the AI farm.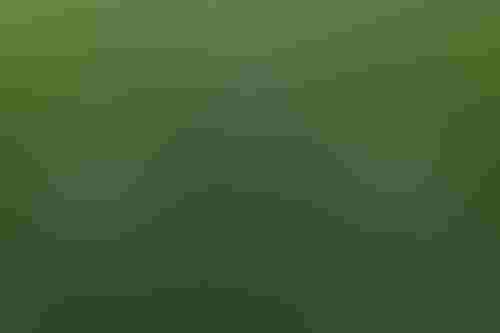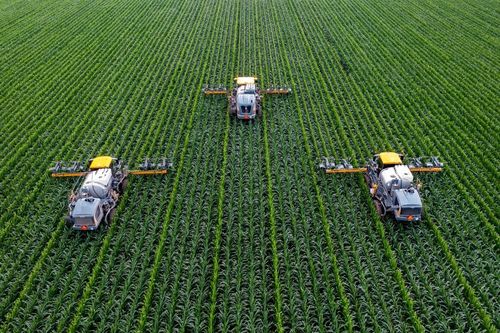 From autonomous tractors to tiny farming robots, take a trip to the AI farm.
Despite being a massive part of our everyday lives, agriculture is often overlooked in the tech world in favor of more lucrative markets like automotive or retail.
But it's the agriculture sector that puts food on your plate and protects local forests and wildlife.
And despite not being as financially attractive as other industries, it's still quite lucrative: Agriculture contributed 1.3 % to the EU's GDP in 2020. And that same year, the World Bank said the ag market accounted for 4.3% of GDP.
And just like other markets, agriculture is going through immense digital transformation – embracing AI, robotics and automation to increase efficiency and improve safety.
AI Business compiled a list of five firms that are using AI in innovative ways in that agriculture space that you need to know.
Small Robot Company
Headquarters: Salisbury, England
Founded: 2017
CEO: Ben Scott-Robinson
Small Robot Company (SRC) is a startup developing some aptly named robots – designed to traverse fields and monitor crops at an individual level.
SRC's Tom bot maneuvers a farmer's field and identifies potential irritants like weeds. Another unit, Dick, will then inspect each potential weed and then zaps the weeds with electricity, without using chemicals.
Customers of its Tom robot include the Lockerley Estate, where robots are a key part of its regenerative farming strategy, as well as supermarket giant Waitrose & Partners and the National Trust.
The company's tiny robots caught the attention of the wider public – with SRC buoyed by a $5.5 million crowdfunding campaign last August.
In an interview with AI Business earlier this year, SRC's CEO, Ben Scott-Robinson, said the startup may take a different route for its next funding round to make his team's farming dream a reality.
Monarch Tractor
Headquarters: Livermore, California
Founded: 2017
CEO: Praveen Penmetsa
The vast majority of focus relating to autonomous vehicles has been around robotaxis. Monarch is taking a different approach: smart tractors that can navigate fields themselves.
The California-based company offers a platform that combines mechanization, automation and data analysis to enhance existing farm operations, alleviate labor shortages and maximize yields.
Its systems enable tractors to be operated autonomously or remotely by a human. In the driver's section is an onboard smart screen – allowing operators to control the unit and provide 360° camera views.
Monarch has some tech veterans among its ranks – including company president Mark Schwager, formerly of Tesla.
And it also has some big-name backers in the farming world – like CNH Industrial, a giant in the agricultural machinery manufacturing world. CNH invested in both Monarch's series A and B rounds, respectively.
CNH's investment also saw it secure licenses to Monarch's AV tech, allowing it to integrate the software into its machines.
Swegreen
Headquarters: Stockholm, Sweden
Founded: 2019
CEO: Pierre Mohlin
Swedish startup Swegreen is looking to take farming to the edge – quite literally, as it's 'Farming as a Service' (FaaS) platform would allow supermarkets and restaurants to produce their own fresh produce autonomously.
Its FaaS suite sees AI tools and digital monitoring used mimic nature indoors by controlling and optimizing factors like climate, nutrients, and temperature. IoT sensors, a digitalized control platform and an AI-based cloud system are utilized to manage and optimize crop growth.
Inside the farms themselves, automated robot arms and elevators conduct the mechanical movements and prepare plants for the harvesting process.
The startup has secured over $1 million via an investment from Vinnova – the Swedish government's innovation agency that administers state funding for R&D and more than $5.7 million in private equity.
Sepehr Mousavi, the chief innovation officer at Swegreen, told AI Business last December that his team plan on "fixing small bugs" before scaling the business forward.
VineView
Headquarters: Halifax, Canada
Founded: 2018
CEO: Richard van der Put
From at the edge to in the sky, Canadian company VineView is using a combination of aerial-based sensors, ultra-high-resolution imagery and algorithms to monitor grapevine health.
The company's PureVine data tool captures data on vines and canopies, providing grape growers with information throughout the season for crop yield estimates.
Figure 1: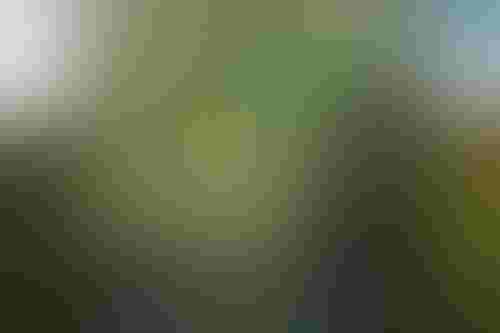 Image: PureVine showing vineyard health and uniformity with detailed vigor maps of purely canopy data
Image: PureVine showing vineyard health and uniformity with detailed vigor maps of purely canopy data.
VineView is actually older than its listed founding date – the company has been around since 2002 and was originally named VineView Scientific Aerial Imaging, before merging with SkySquirrel Technologies in 2018.
SkySquirrel developed drone-based imaging tech for monitoring crop health, with the merged pair going on to provide grape growers with specialized aerial data solutions.
It launched its system as an app-based product shortly after the merger, allowing grape farmers to monitor and gain analysis on yields from anywhere.
Trace genomics
Headquarters: Burlingame, California, U.S.
Founded: 2015
CEO: Dan Vradenburg
From monitoring grapes to the ground itself, Trace Genomics has built a platform that sequences DNA in the soil to create microbiome databases to improve food and energy production.
Its platform uses machine learning to interpret the soil's environment, informing farmers of optimal places to plant crops.
Trace's system enables farmers to understand the ground beneath their crops – providing them with information on pathogens, bacteria and fungi present that could cause disease. The company believes that by understanding soil, farmers can make smarter crop decisions and better manage risk.
To date, Trace has raised $39.7 million and secured investments from the likes of Trailhead Capital, S2G Ventures and SVG Ventures.
Trace was selected as a 2020 Technology Pioneer by the World Economic Forum and was the winner of FoodShot Global's Innovating Soil 3.0 Challenge.
Keep up with the ever-evolving AI landscape
Unlock exclusive AI content by subscribing to our newsletter!!
You May Also Like
---