5 AI Technologies That Will Transform The Customer Experience In 2019
5 AI Technologies That Will Transform The Customer Experience In 2019
5 AI Technologies That Will Transform The Customer Experience In 2019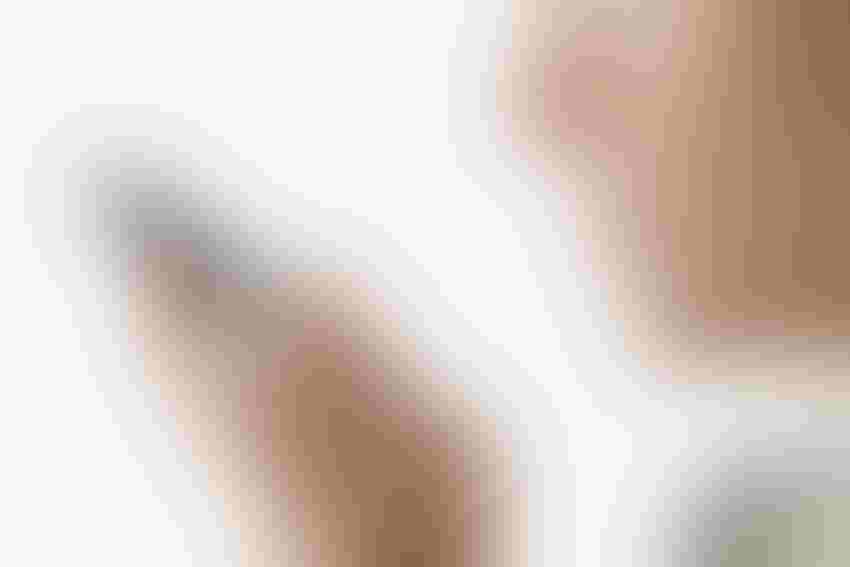 By AI Business
The customer experience has already changed beyond recognition in the last ten years. From the rise of platforms like Airbnb and Uber to the introduction of personalised marketing, the consumer landscape has perhaps witnessed the biggest changes of all thanks to new technologies.
As we move away from the hype surrounding AI towards real-world use cases in 2019, intelligent technologies will play a new and increasing role in the customer experience. These technologies on their own are innovative, but they're also all interrelated. Once these AI technologies converge, an entirely new way of finding and buying products is going to emerge. Let's take a look at what the year holds for customers and businesses alike.
1. Chatbots
Chatbots are nothing new, but leaps and bounds in natural language processing in 2018 mean that chatbot applications are smarter and more powerful than ever before. These innovative bots are already being used today by big brands around the world to augment customer service representatives and give customers the answers they need instantaneously.
By 2020, 80% of senior marketing and sales professionals expect to serve customers through chatbots, and by 2022, chatbots are estimated to save businesses $8 billion per year. There's still some way to go, however, as only 12% of people would currently prefer to be served by a chatbot instead of a human - even if the service they receive is faster and more accurate. As enterprise chatbots mature in 2019, this could all be set to change.
2. Virtual assistants
Virtual assistants seemed to be everywhere in 2018. Perhaps the biggest shift away from smartphone VAs like Siri and Cortana arrived in the emergence of 'smart speakers'. Combining voice recognition and chatbot technologies, often into a household-friendly package, consumer products like Amazon Echo and Google Home more than tripled in sales last year, shifting 25 million units in the US alone.
With this, a whole new avenue for customer service has opened up. Over 8.2 million Amazon users in the have purchased an Echo device since 2014, and brand awareness of the devices has increased to 82%. Startlingly, those same users are now able to make voice purchases on Amazon using the Echo, presenting retailers with a huge revenue and engagement opportunity.
3. Voice and visual search
A boom in voice recognition and machine vision technologies has led to a revolution in the way consumers search for products. This was initially enabled by smartphone VAs such as Siri and Google Now, and supercharged by the addition of voice search in many ecommerce apps. By 2020, 50% of all searches are predicted to be voice searches.
Following major improvements in machine vision and the integration of built-in AR (augmented reality) capabilities into smartphones towards the end of last year, visual search is also set to make waves in 2019. Last year, ASOS, one of the biggest UK tech companies and fashion brands, launched a visual search function within their app that enables customers to take a photo of an item of clothing they like and find similar items from ASOS' huge database of clothes. Users of ASOS' visual search have been found to view 48% more products than other consumers, and are 75% more likely to make a return visit - ultimately, placing orders worth 9% more.
Search capabilities will diversify and become more intelligent, and the way customers select and purchase products is only going to become more streamlined and effective.
4. Personalization
At the core of new technology efforts is undoubtedly a desire to reach and engage customers on a personal level. Indeed, many of these applications rely on scalable personalized experiences as the means of leveraging consumer data. Thanks to years of effort by companies such as Netflix and Amazon, marketers and service providers are able to push customised messages, promotions, and even products directly to consumers.
Nowhere will this be more true in 2019 than the travel sector. A 2017 report by Deloitte argues travel providers are faced with shifting consumer expectations, particularly regarding 'authenticity' in experiences and trip personalization. "Much of the data travel companies need to achieve true personalization already exists," the report explains. "Leveraging it, however, requires a shift in how companies and organizations break down data siloes in ways that are beneficial to everyone involved. And, of course, consumer data privacy issues will remain a hurdle."
Travel providers will undoubtedly look to follow the example of disruptors who have successfully managed to integrate personalization, such as KAYAK. "62% of adults use voice search because it makes the process more efficient," says Matthias Keller, Chief Scientist at KAYAK. "That's what our voice integration - it takes the friction out of travel planning."
5. Affective Computing
As AI systems becomes more and more integrated into our everyday lives in 2019, companies will look for ways of gaining deeper and deeper insights into customer behaviour and demands. Affective computing, also known as emotion AI, aims to recognise human emotions in order to better augment the engagement process with customers.
Perhaps more startlingly, we will see an increase in the ability of machines to emulate human emotion in order to provide a more personable service. Last year's Pepper Bot was a great example of this, and businesses will no doubt look to follow Pepper's lead in terms of personal interaction.
There's still big debates around affective computing that are yet to be resolved - particularly regarding its potential for surveillance - but don't be surprised if you start to receive differentiated responses from intelligent retail software as it attempts to gauge your emotions.
Keep up with the ever-evolving AI landscape
Unlock exclusive AI content by subscribing to our newsletter!!
You May Also Like
---