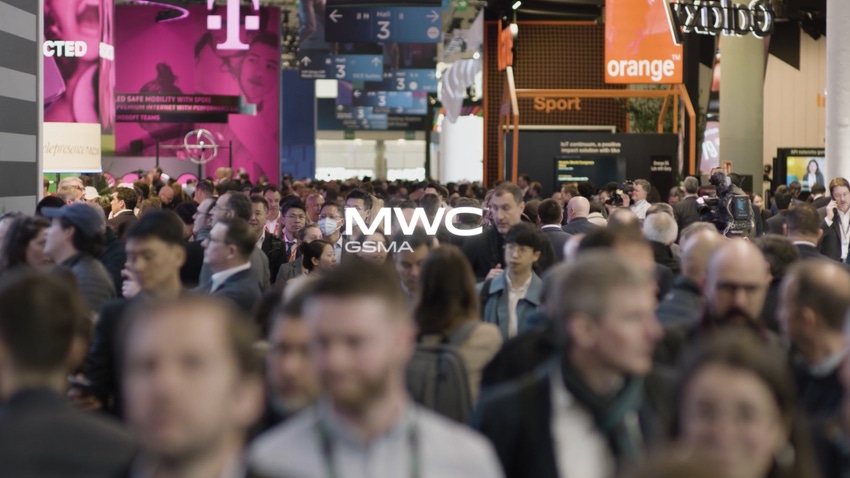 At a Glance
AI firmly finds its footing in the telco space.

Generative AI and the metaverse shared the spotlight, but interest in NFTs have all but died.

Ukrainian startups offer a glimmer of hope of the country's future.
Mobile World Congress, the biggest gathering of telecoms and connectivity professionals, has once again come to a close. Attendees from some 202 countries and territories descended on Barcelona, Spain to get a glimpse of the latest in tech, including shiny new handsets and other hardware.
AI Business was in the thick of it, covering all things AI over the entire four days. Here are the biggest talking points from MWC 2023.
1. AI finds its place
Mobile World Congress 2023 marked a huge shift in that AI has found a key place in the telecommunications industry, alongside long-established topics of connectivity, IoT and mobile networks.
ChatGPT and generative AI in general, along with the metaverse, were the top talking points at MWC. But generative AI did overshadow NFTs, as it offered a practical business application for brands and as such should return for MWC 2024. And unlike NFTs, generative AI is not a market fueled by investor speculation, with Deloitte's Gopal Srinivasan saying that businesses are already "well underway" in adopting tools like ChatGPT.
AI found its way into most major keynotes, including HTC China president Alvin Wang Graylin and Telefonica CEO Jose Maria Alvarez-Pallete. They touted AI's capabilities to transform networks, make telecom more software- than hardware-based, and power the metaverse. Lauren Kunze, co-CEO of Iconiq, said 2022 was meant to be the year of the metaverse before AI stole the show at the 11th hour.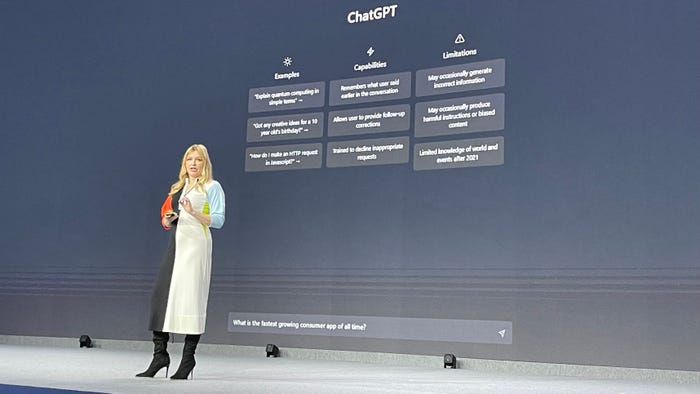 Iconiq's Lauren Kunze said humans still need to be in the loop and "reinforce good behavior."
While there were fewer dedicated sessions about AI than telecom-specific topics like 5G, the AI talks were standing room only at times. AI Business even queued an hour early for a panel on responsible AI.
Meanwhile, AI startups proliferated in Four Years From Now (4YFN), the startup-focused event co-located at MWC, including wrtn Technologies, DeHealth and Tovie.
2. Metaverse: Still alive and kicking
The metaverse remained a hot topic at MWC 2023, but experts were considerably more reserved about its potential than the previous year. Instead, most metaverse-focused speeches and panels spoke of how the concept remains years away, with many setting their sights on 2030.
The main metaverse takeaway, however, was related to the headsets that would power those end-of-decade capabilities.
Qualcomm's Hugo Swart said headsets need to be less bulky in order to unlock the metaverse and extended reality (XR). Both HTC and Xiaomi unveiled smaller headsets at MWC to address this issue. The HTC Vive XR Elite can be used for both AR and VR experiences and weighs just 625 grams, some 97 grams lighter than Meta's Quest Pro. Xiaomi's Wireless AR Glass weighs just 4.4 ounces and gives the wearer AR on the go.
Despite all this activity, some skepticism remains. Leslie Shannon, Nokia's head of ecosystem and trend scouting, likened today's metaverse to that of the internet in 1993: "We are at a point where we can see that there is something here, but we are not really sure what it is. We have to build the infrastructure. Because once the infrastructure is in place, that is when the creatives can come in and show us what this thing is really for."
3. NFTs are all but dead?
At last year's MWC, executives from Block (formerly Square), Sotheby's and EY spoke at length about NFTs, the internet's hot new thing at the time. But since then, the NFT market crash has dampened the enthusiasm.
MWC 2023 did have one keynote focused on NFTs − Sandbox COO Sebastien Borget remained bullish over their significance.
But it is hard to stay positive. Sandbox's own user figures were reportedly fewer than 1,000 users by last October despite securing lucrative brand names such as Gucci and Ubisoft.
Borget said it was Gen Z that would drive the NFT market, but with its dismal user numbers, and sheer lack of interest on the show floor, it was a tough time for NFT evangelists at this year's MWC.
4. 6G creeps closer
5G still feels new, but 6G is not too far off, at least according to MWC speakers. For example, Doreen Bogdan-Martin, ITU secretary general, was among those who said that 6G would drive energy efficiency and enhanced levels of connectivity.
And Yue Wang, head of 6G research at Samsung Research U.K. warned that with the increasing numbers of connected devices, service requirements need to keep pace. However, there is the issue of spectrum availability to make room for 2G, 3G, 4G, 5G and 6G.
The need for more spectrum was a key point for Mischa Dohler, vice president of emerging technologies at Ericsson. He said access to spectrum is "the biggest headache" for unlocking next-gen applications like the metaverse. "By 2026 to 2027, we will have 10 times the XR uptake. And if we don't do anything about spectrum, we're going to run out of capacity," he warned.
5. Ukraine shines on
At 4YFN, one of the most poignant events was a pitching session for Ukrainian startups. Ukrainians kept innovating as their fellow countryman kept fighting against the Russian invaders.
Ievgeniia Bespalova, honorary IT ambassador of Ukraine, spoke at the session and reminded everyone that despite being at war Ukraine has "a lot to offer" the world in terms of tech.
"Ukraine is brave, and we are not afraid of difficulties," said Bespalova. "Despite the war, we have new startups and projects launching."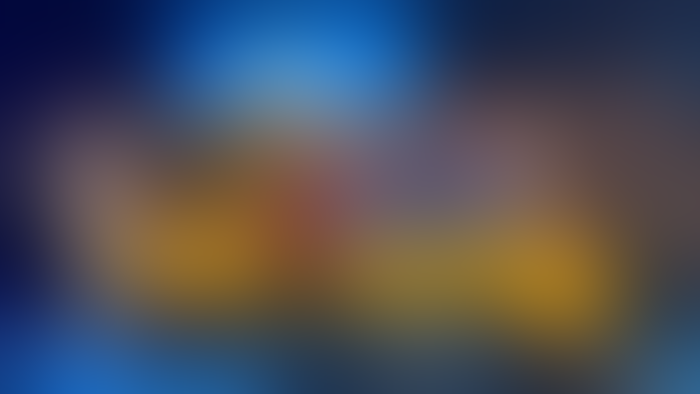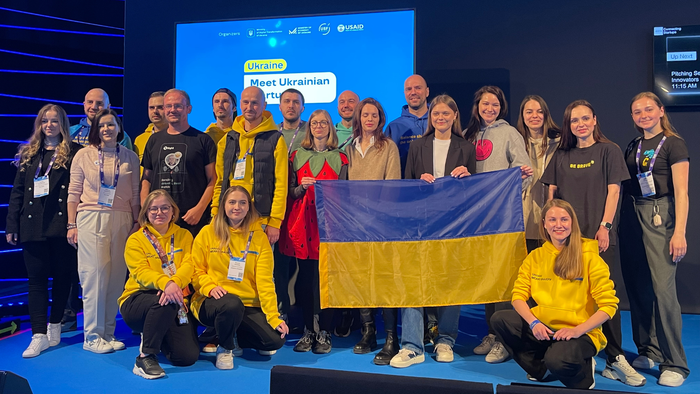 The Ukrainian delegation on stage at 4YFN and Mobile World Congress
Following her on stage were startups such as Vanongo and Finmap with solutions for small businesses, and companies SUITSME and XSight wanting to bring some enjoyment to people's lives through games.
These were tech innovators whose homes are under siege. It was incredibly difficult not to be moved by the Ukrainians and seeing them speak was arguably the highlight of MWC.
Keep up with the ever-evolving AI landscape
Unlock exclusive AI content by subscribing to our newsletter!!
You May Also Like
---