5 key takeaways from the Farnborough International Airshow 2022
5 key takeaways from the Farnborough International Airshow 2022
From the team of analysts at BofA Global Research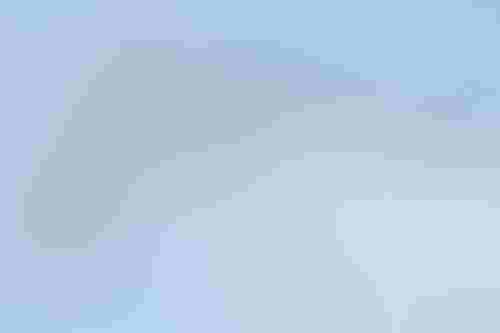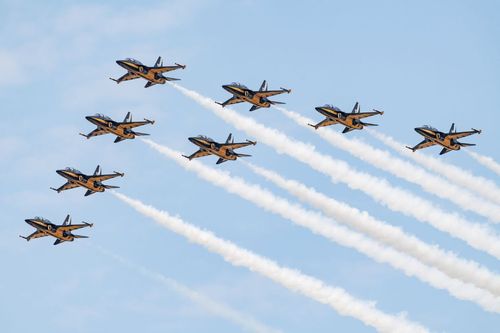 The Farnborough International Airshow in Farnborough, England is the premier global conference for the aerospace and defense industry.
Today is the last day of the week-long event and for those who were not able to attend, here are some highlights from the trade show.
The analysts at BofA Global Research compiled a list of takeaways gathered from dozens of meetings over three days. They provided this report to AI Business.
1. Optimism all around
"We found that there was unbridled optimism across the show, which seems a little out of touch with the reality that many banks are forecasting. We appear to be entering a recession, there is a labor shortage, a supply chain shortage, a pilot shortage, inflation is running hot, and jet fuel prices rising."
2. Electric vertical take-off and landing aircraft (eVTOL) are everywhere.
"But is it just the flavor of the day?"
3. Electronics shortages remain.
"Electronics and microprocessors (shortages) don't seem to be getting any worse, but they also don't seem to be improving. The suppliers that had the foresight to build up reserves of components in inventory appear to be weathering the storm better than those that did not."
4. Sustainable aviation fuel is top of mind.
"There was a clear focus on sustainability at the show. Unlike previous years, eVTOL platforms were on display and there was an ongoing discussion regarding the alternative fuel ecosystem and the merits of sustainable aviation fuel vs. hydrogen vs. electric vs. hybrid."
"It is our sense that the aerospace industry has to do a better job educating those focused on environmental and sustainability concerns with what the industry is doing. Net zero carbon emissions by 2050 is the goal − for that … to be the case, there will be aircraft delivered in the latter half of this decade that will still be in service by 2050."
"This suggests that 2050 net zero is impossible. However, the industry is rapidly working towards solutions that can materially reduce the carbon impact of the industry. We find it interesting that no one we spoke to at the show was advocating for demand curbs."
5. Defense is back and Europe is spending more on U.S. equipment.
"The F-35 is quickly becoming NATO's consensus weapon for deterrence. This is exemplified by the Czech order for 27 F-35s to replace SAAB Gripens, a Swedish-designed and fabricated jet. We expect to see even more F-35s in the near future. In recent months, Germany, Finland and the Czech Republic have ordered the jet."
"It's interesting to see so much defense focus coming from tech originally pitched for commercial consumers. … Many of the eVTOL companies are pursuing defense work. Notably, Boom Supersonic announced a collaborative agreement with Northrop Grumman for defense applications of the Boom Overture as a defense platform."
Related stories:
FIA 2022: BAE shows off AR prototype for aircraft heads-up displays
FIA 2022: Cyberattacks … in space? Hackers targeting low-Earth orbit satellites
FIA 2022: Future of nations is smart, autonomous and connected
FIA 2022: Drones prove their mettle in the battlefield
Keep up with the ever-evolving AI landscape
Unlock exclusive AI content by subscribing to our newsletter!!
You May Also Like
---