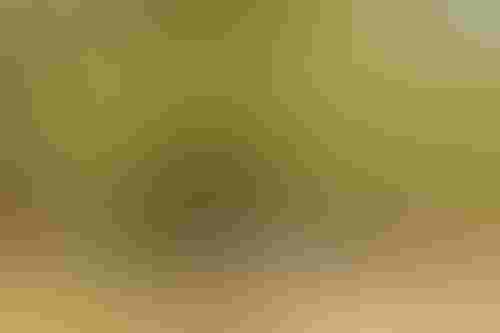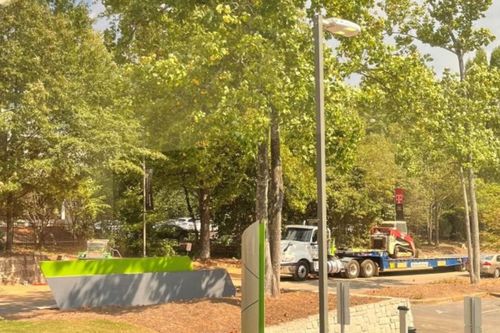 This is the third in a series on the smart city at Peachtree Corners
The smart city at Peachtree Corners is beaming with innovative technologies, even though some of it is hiding in plain sight.
There are solar panels built into street pavement that the autonomous shuttle continually drives over for testing, lidar sensors high up on poles sending signals to the IoT control center and streetlights that look like, well, streetlights.
However, the normal looking streetlight is anything but.
It contains a 5G small cell, Wi-Fi access point, IoT sensors, closed-circuit television and, of course, LED lights. 
The Israeli company behind this is Juganu, which has partnerships with Qualcomm, NCR, Comcast and Amdocs, with Comcast and Amdocs also investing in the company.
The idea of packing all the technology into the lighting fixture started simple enough.
"It all started through the lighting," Roger Bigio, chief revenue officer Juganu, told me during an extensive tour of the Peachtree Corners smart city. "It was the light poles where it all started.
"Then on the lighting, we added some edge and an AI camera.
"And then we realized that there is a lot of opportunity here, especially if they communicate to each other. So we enhanced it with the proprietary network communication that can manage multiple bands."
Figure 1: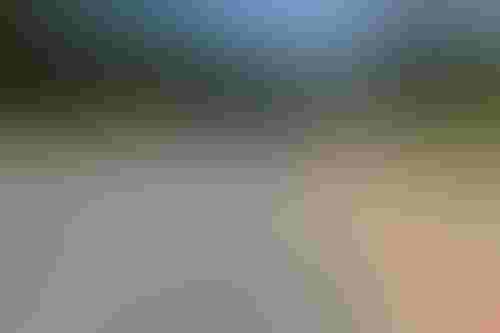 The detailed steps were a bit more complex than simply adding technological functions and implementation faced some challenges.
"We went into a light pole and saw lots of challenges," said Bigio. "Like the activator has to be either on or off. When it's off, there is no electricity, basic things that that. It's very hard when you have to implement hundreds or thousands of lights. 
"So we developed an algorithm so the lights could communicate with each other. And then added the camera and then thought, 'let's do AI. Let's understand what's happening.'
"It all started with the smart city."
"We came up with the first luminary that could include the 5G inside. And not near the tower or anything else. We have a technology that's a gateway for implementing multiple devices."
The streetlight technology also has practical functions. 
For example, it can impact traffic for traffic light management to prevent accidents. 
"When a car is coming too fast, and it's a red light, you change the color of the light on the other side to red as well," said Bigio.
"Stuff like that will prevent accidents. You can predict traffic and you can manage traffic."
Even with all its functions, the streetlights look normal.
"We are not invasive," said Bigio. "You can hardly see it on the on the lighting fixtures. You can see there are cameras as well, but it's very small, and it's on purpose. You don't feel it's invasive."
Related stories:
Peachtree Corners: Smart City USA
Bosch tests video-as-a-sensor tech at Peachtree Corners
Lidar identifies near accidents at Peachtree Corners: Smart City USA
In addition to the smart city testing, Juganu deploys similar technology into retail, with more of a focus on customer interactions.
"We're not focused on data, and we know data is important and expensive," said Bigio. "We're focused on actionable data, which is a game changer for us.
"We're developing algorithms for one of the biggest retailers in the world so a customer can just raise their hand. You're standing in the supermarket you go like this, the light on top of you recognizes that. And since you know that, the light will blink, and the employees know it, and the nearest employee can go service that person." 
Bigio sees AI as the most significant opportunity for Juganu. 
"It's not lighting, we're not a lighting company," he said. "Technology is the algorithm that helps us to carry the payment. You don't have to be at a specific POS are at a specific place you can pay from anywhere. 
"We're going to transform the smart city business."
And it still just looks like a streetlight.
This article first appeared in sister publication IoT World Today. Click here to subscribe to their newsletter.
Keep up with the ever-evolving AI landscape
Unlock exclusive AI content by subscribing to our newsletter!!
You May Also Like
---