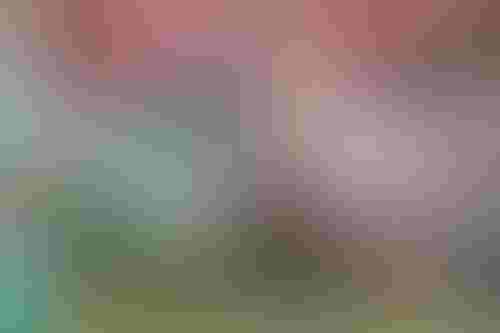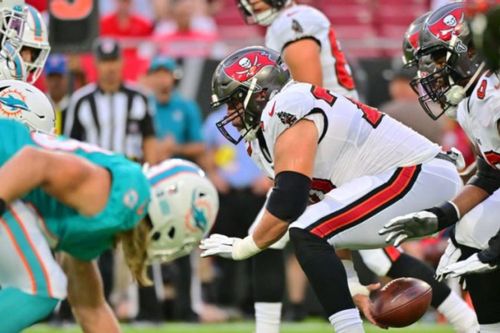 From wearables to robots, 5G to sensor technologies, the NFL is embracing IoT
Technological advances are changing the face of every industry, and the world of sports is no different, with digital tools bringing novel ways of watching and playing games. IoT devices have been included in the National Football League since 2019, and their influence and applications are growing each year.
From helmet sensors to protect players from concussions to augmented reality (AR) filters to give viewers a more immersive experience, here are some of the IoT technologies set to take center stage in this year's NFL season.
Sensor technology
When it comes to athletics, advances in data tracking and sensor technology have proven groundbreaking in providing in-depth insight into player performance and contested plays. One example is placing a tiny sensor on the football in play, capable of tracking distance, velocity and acceleration to build a holistic set of metrics, which can then be used by game managers and fans alike to build a player profile. This year's preseason games used footballs embedded with microchips to monitor and analyze placement and handling of the ball and build a data set to inform future games.
The same concept can be applied to tagging the players themselves, capturing data on their movements, speed and game participation, though it can also go as detailed as player aggression, capacity to throw under pressure, time taken to throw, and much more. This data can then be provided to broadcasters to display or to managers to help build game plays. 
Robotic football
Robotic assistants are becoming increasingly prevalent on and off the field. This year the Green Bay Packers became the first NFL team to use the football-launching robot, dubbed Seeker, during practice. 
The robotic quarterback has a six-ball magazine that can fire out footballs in various directions in nine seconds and can be programmed to imitate the job of several different players, such as a quarterback, punter or kicker. Initially developed to provide a contactless means of practicing football during the pandemic, the motorized robot is capable of "kicking" at a speed of up to 75 mph and can push out 500 throws per hour. 
Wearable tech Awareness around the dangers of head injuries in football has been growing over the past several years, and with it, so have tech solutions seeking to prevent such injuries.  One such solution is wearable patches for head impact monitoring, as well as brain injury tracking. Similarly, there are also wearable protective devices, such as the Q-Collar, which acts as a kind of small airbag to protect players' brains.  Even smart mouthguards have emerged to monitor head injuries, such as those from Prevent Biometrics, which feature proximity sensors, Bluetooth and alert systems and work to monitor forceful impacts, with data from this then transmitted to a mobile device and used to develop understandings around how to prevent injuries.  Fan-based data Fans are just as important to the game as the players, and companies are gathering stats on fan attendance and experience to gain insight into trends and dynamics.  Devices such as point of sale systems, electronic ticketing scanners, and in-stadium apps are being used to monitor stadium numbers and fan satisfaction, while other mobile apps offer a means of ordering food and drink to seats, navigating the stadium, and watching instant replays of the game. Using this data, organizers can optimize concession stand layout, as well as address any qualms identified by attendees. Augmented reality Augmented reality is also building the fan experience, and this year Snapchat introduced several new features using AR lenses to offer viewers a more interactive way of viewing the Super Bowl despite remaining restrictions. According to Snapchat, its AR features were used by 59 million people, with 200 million interactions recorded.  The same technology can be used to bring a more immersive viewing experience to peoples' homes, with the NFL partnering with Snapchat to create touchdown celebration dances using 3D AR body tracking to place viewers alongside their team. Security tech Security systems have been going digital for decades now, and stadiums have been scaling up their screening methods to make games safer and smarter.  To date, five NFL stadiums have deployed an AI-powered security screening system from Evolv, which uses computer vision and sensor technology to scan visitors and identify potentially hazardous items. The latest stadium to add Evolv to its system is the Acrisure Stadium in Pittsburgh, with the Atlanta Falcons, New England Patriots, Cleveland Browns and Tennessee Titans already having it installed at their home stadiums. This article first appeared in sister publication IoT World Today.
Keep up with the ever-evolving AI landscape
Unlock exclusive AI content by subscribing to our newsletter!!
You May Also Like
---