Twitter Faces a Reckoning: Capacity Crunch
Twitter Faces a Reckoning: Capacity Crunch
Elon Musk will let Twitter Blue subscribers upload up to two hours of video - after he cut the platform's underlying infrastructure.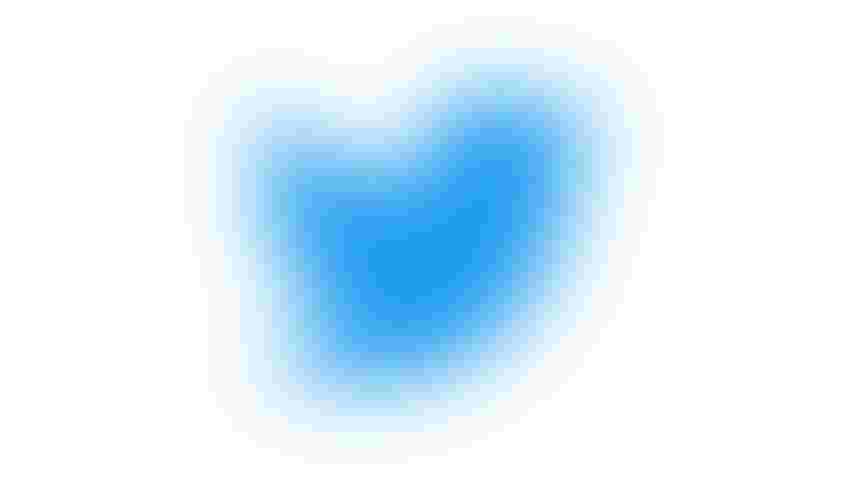 At a Glance
Twitter recently gave its Twitter Blue subscribers the ability to upload videos up to two hours long.

The social media platform was not built to handle video, unlike YouTube.

This comes as Elon Musk cut much of Twitter's underlying infrastructure to save money.
Twitter recently gave its Twitter Blue subscribers the ability to upload videos up to two hours long.
But the move to allow uploads of up to 8GB for Twitter Blue, the subscription plan that gives users a blue tick to verify their identities, may open up another problem — is Twitter's hardware up to the task?
The social media platform was not built to handle video, unlike YouTube. The sheer magnitude of large videos that now can be uploaded to Twitter, combined with new AI-related projects, might just be too much for the social media platform to handle.
Data center dilemma
After purchasing Twitter last year for $44 billion, Elon Musk sought to downsize much of the company in a bid to cut costs. Among the things caught most in the cuts were much of Twitter's underlying infrastructure.
Omdia's enterprise IT analyst Alan Howard explained to AI Business that Musk consolidated its data center sites down to just two locations – Atlanta and Portland. Its third main U.S. site, in Sacramento, was sacrificed as part of Musk's cuts.
Twitter does have some small points of presence in several data centers around the world, but Howard pointed out that since the company went private last year, the exact information is unknown.
But despite consolidating its hardware, Twitter's server demand has increased, noted Omdia data center analyst Manoj Sukumaran.
Stay updated. Subscribe to the AI Business newsletter
Sukumaran said that by allowing larger video content on Twitter, Musk should expect to increase the average time the user spends on the platform giving him more opportunities to monetize the user.
But that would also require more compute, storage resources and GPUs for workloads like video transcoding, the analyst noted.
And further compounding Twitter's computing conundrum is the company's decision to cut back on cloud spending as well as experienced IT staff who know what they're doing. Such a decision has already had an impact: Shortly after Musk took over, a server room at the company's headquarters overheated because no staff was around to maintain it.
Give users an inch…
As Musk heralded the launch of the increased video upload offering for Blue subscribers, users began posting entire movies in the comments. The content in these posts were quickly disabled, however, as copyright owners reported the practice. Increased video upload permissions were initially granted to Blue subscribers last December, with the limit set to videos of up to one hour.
But shortly after, users began taking advantage of the new limit to upload pirated content. There was a persistent problem of users uploading the entirety of movies in two or three parts, the most recurring of which was the Chris Pratt-led Super Mario Bros movie, which stayed up for days at a time.
Twitter Blue subscribers have no limit as to the number of videos they can upload, even if all videos are the maximum length. Uploads even support 1080p quality. Those not subscribed however can upload videos but only up to 140 seconds long.
And while personalities like former Fox News commentator Tucker Carlson are set to launch shows direct on Twitter, the move could enable pirates to flourish – an issue potentially exacerbated because, like its IT infrastructure, Musk made significant cuts to the company's legal team.
Omdia's data center researcher director Vladimir Galabov said the feasibility of the video venture "will be tested in real-time."
"The question is whether the revenue from Blue Verified subscribers is enough to offset the cost of any additional servers and storage. I don't think the answer to that question is clear yet," said Galabov.
AI projects incoming
Potentially adding to the company's hardware headaches are Elon Musk's new AI project.
Not much is known about it, but rumors persist he is building a rival to ChatGPT. Musk previously joked that he has been considering building 'TruthGPT' – what he describes as a less 'woke' generative AI application akin to ChatGPT.
To power the project, Twitter has reportedly bought 10,000 GPUs from Nvidia, each of which can cost upwards of $10,000.
This diversion of focus at a time when company resources are already spread thin could cause a headache for incoming CEO Linda Yaccarino.
Custom-built hardware is the answer?
While Twitter is snapping up GPUs, other big names in tech are making their own chips to keep their hardware from being overwhelmed by video.
Google-owned YouTube, the biggest video-sharing platform on the internet, is creating chips called Argos specifically to handle higher-quality videos.
The Argos VCUs are custom-built, enabling YouTube to send the smallest possible amount of data to a device while ensuring the highest possible quality video. Traditionally, transcoding videos in this way is costly and inefficient on CPUs.
And other platforms are taking note, with Meta looking to follow suit with an ASIC for video transcoding.
The Meta Scalable Video Processor (MSVP) works much in the same way and too was developed in-house.
All sorts of tech companies are developing their own chips for different needs. To potentially save Musk, Yaccarino and Twitter a hardware headache, this could prove an answer.
AI Business has contacted Twitter for comment.
Keep up with the ever-evolving AI landscape
Unlock exclusive AI content by subscribing to our newsletter!!
You May Also Like
---