AI-based eye screening for diabetic retinopathy cleared by FDA
AI-based eye screening for diabetic retinopathy cleared by FDA
The study showed that novice operators could be trained to obtain medical-grade retinal images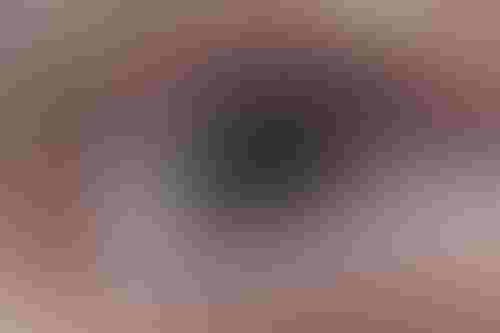 The study showed that novice operators could be trained to obtain medical-grade retinal images
The US Food and Drug Administration (FDA) has granted AI-based medical technology startup Eyenuk 510(k) clearance for its eye screening system.
EyeArt can be used by healthcare providers to automatically detect more than mild diabetic retinopathy (DR), a leading cause of blindness in American adults.
The system also can detect vision-threatening diabetic retinopathy in the eyes of diabetic adults not previously diagnosed with more than mild diabetic retinopathy.
The EyeArt AI technology provides diagnostic outputs for each eye of a patient, the first such system cleared by the FDA.
Automated screening
Diabetic retinopathy is an eye-affecting diabetes complication causing damage to the blood vessels of the light-sensitive tissue at the back of eye.
While the condition may cause no symptoms or only mid vision problems, eventually it can lead to blindness.
The EyeArt AI system provides "automated DR screening, including retinal imaging, DR grading on international standards, and immediate reporting."
The screening, performed during a diabetic patient's regular exam, can provide results in fewer than 60 seconds.
About five million American are affected by retinopathy or vision-threatening retinopathy, according to the Centers for Disease Control and Prevention (CDC).
"This is great news to over 30 million Americans living with diabetes, especially those who may have vision-threatening diabetic retinopathy," said Kaushal Solanki, founder and CEO of Eyenuk.
"The EyeArt autonomous AI System can now enable safe, effective, and equitable diabetic eye screening at convenient point-of-care locations. This historical FDA clearance is our first major milestone enabled by our prospective, multi-center pivotal clinical trial, which took us years to plan and complete."
The FDA 510(k) clearance, which recognizes EyeArt as safe and effective, allowing for marketing in the US, is based on a multi-center clinical trial.
The study showed that novice operators could be trained to obtain medical-grade retinal images, including at primary care centers where most operators did not have prior ophthalmic imaging experience.
In the study, disease detection results were provided for 97% of eyes that received a reading center grading, with 90% receiving disease detection results without needing dilation.
Autonomous AI for diabetic retinopathy screening is expected to be covered by payors starting in 2021, with Medicare considering it to be a diagnostic service under the Physician Fee Schedule.
Keep up with the ever-evolving AI landscape
Unlock exclusive AI content by subscribing to our newsletter!!
You May Also Like
---