AI Business Book Club: The Fourth Great Transformation
AI Business Book Club: The Fourth Great Transformation
A new book from Don Simborg, former academic physician and the founder and CEO of two medical startups, outlines the potential arrival of a new type of human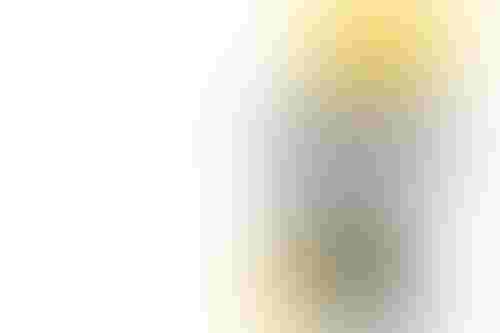 A read that's both entertaining and tinged with existential fear
What a new human species might look like, and behave like, sounds like a subject for a late-night YouTube video.
But a new book from Don Simborg, former academic physician and the founder and CEO of two medical startups, outlines the potential arrival of a new type of human – Homo nouveau – as a result of applications of AI and genetic engineering.
According to the author, the result would see Homo nouveau co-exist with Homo sapiens within the next two centuries, forever changing the path of human evolution.
Homo Deus: Electric Boogaloo
This book made me want to sit in the shower and contemplate life, while also trying to scrub myself clean of some of the terrifying thoughts Simborg's writing had implanted in my brain.
The author suggests that Chinese authorities could look to reduce miscarriage rates by performing millions of IVF procedures for the same genetic alteration over a relatively short period of time. Simborg speculates that during the 22nd Century, the Chinese population will become a new species that will fit the definition of a separately evolving meta-population.
This terrifying hypothesis is just one of the book's menagerie of future shocks. Simborg clearly put a lot of research into his work – extensive outlines on pre-humans and DNA sequencing provide for an enlightening read, with visual aides littered throughout.
The substantial discussions on CRISPR gene editing and mitochondrial gene therapy raise some intriguing questions, even if you're somewhat familiar with these concepts and technologies.
The real issue with this book is the hypotheticals – Simborg makes for an intelligent and well-thought-out argument, but at times, these ideas sounds like something that could fuel paranoia, rather than advance the conversation about the impact of science on our bodies.
CRISPR technologies are currently being investigated as treatment for rare diseases in the liver, and have been used to correct sickle cell disease. Such applications can be seen as the first steps along the path charted by the author – and they are certainly pointing in the direction he outlines.
The book itself succeeds in questioning how one's own being came into existence, and what our progeny might be like. You may have to suspend your disbelief at certain moments – but science, nature, and technology are, of course, incomprehensible and impossible at times. As Arthur C Clarke said, "the only way to discover the limits of the possible is to go beyond them into the impossible."
The Fourth Great Transformation is available via Amazon, Barnes & Noble, and Blackwell's.
Keep up with the ever-evolving AI landscape
Unlock exclusive AI content by subscribing to our newsletter.
You May Also Like
---