AI Business to Co-edit First Publication on 'The Future of AI in Business' with Fast Future
AI Business to Co-edit First Publication on 'The Future of AI in Business' with Fast Future
AI Business to Co-edit First Publication on 'The Future of AI in Business' with Fast Future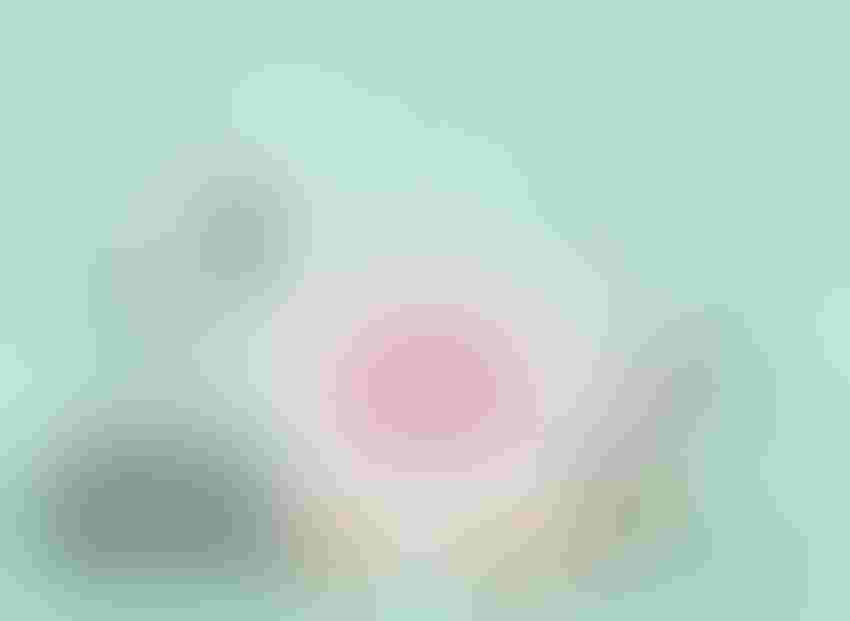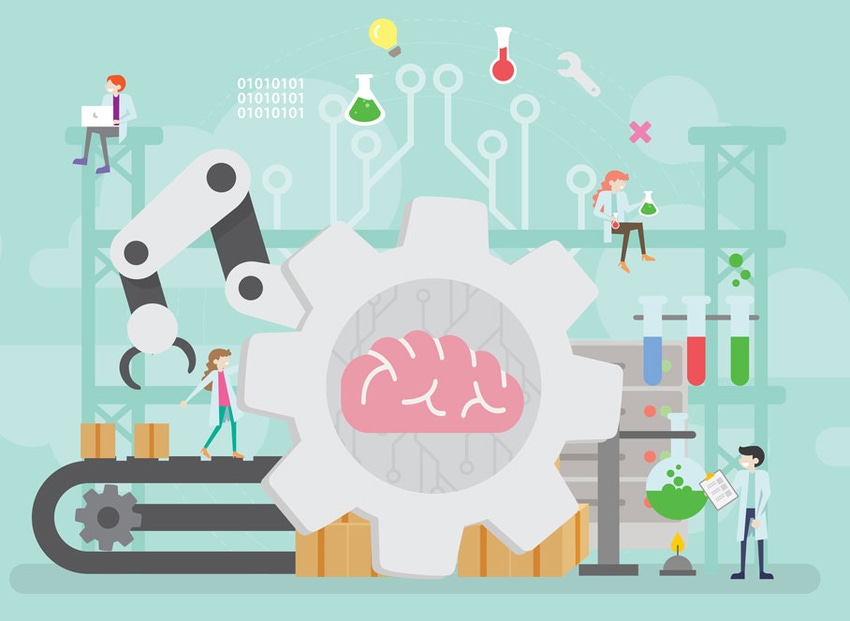 The Future of AI in Business - Unlocking Human Potential
New Book will Chronicle the AI Revolution and Map Pathways to the Future
Fast Future Publishing and AI Business are pleased to announce their collaboration on the forthcoming book The Future of AI in Business - Unlocking Human Potential, the world's first full-length publication dedicated to the practical application of AI in the business world.
With a number of influential contributors from Fortune 500 enterprises already confirmed, the partners are also currently inviting chapter proposals from those at the forefront of the deployment of AI in Business. Further information on the proposal submission process and more can be found here:  http://fastfuturepublishing.com/main/books/future-ai-business/
The book will bring together case studies and future perspectives from leaders in the development and deployment of AI across the business world and will be launched at  AI Business' flagship event, The AI Summit in London on May 9th 2017.
The book is a collaboration between Fast Future Publishing, a specialist 'exponential' publisher focusing on fast track delivery of futures-oriented books, and AI Business, the leading media and events organisation focused on the practical application of artificial intelligence (AI) in the business world.
The First Book of Its Kind
The book is response to the explosion of demand for quality insights on the current and future role of AI in Business. Over the last year, interest in AI has reached fever pitch as the business world has started to explore and embrace what represents potentially the most socially transformative technology since the invention of gun powder. The pace of investment in, and adoption of, AI in business is accelerating, and the level of interest and activity is rising rapidly across all sectors.
CEO of Fast Future Publishing and co-editor of the book Rohit Talwar, said "Through the growing demand for our keynote speeches on The Future of Business to corporate leaders around the world, and across all of our current and forthcoming books, it is clear that the commercial world is waking up to the true power and potential of AI. Every executive wants to know what AI is, how it could transform business, how far and how fast it could develop, and what the potential economic, political, social, and ethical implications, opportunities and challenges might be."
CEO of AI Business and co-editor of the book Georgios Kipouros, said "Since 2014, AI Business has been the pioneer in highlighting the transformational impact of artificial intelligence in the corporate world. Through the world's largest online community and events focused on AI for business, we are engaging with the thought leaders that are enhancing human productivity through implementation of AI technologies. This book, the first one on this topic, will be a milestone in deciphering the future of AI-powered organisations."
The intention is to provide a diverse set of perspectives on where the technology is going, how it is being deployed in business today, and how the capabilities, applications, and impact of AI could evolve over the next 3-10 years. The book will present case study experience, insights, and visionary thinking from end users, technology vendors, professional service firms, researchers, and those with a deep interest in the field.
Fast Future Publishing develops books using an exponential fast track publishing model that delivers high quality insights in less than a third of the time it would take a traditional publisher. The company has completed the successful launch of its first two books – The Future of Business (top five per cent of all business books in its first year), and Technology vs. Humanity (Amazon bestseller within one week of launch). The Future of AI in Business will be launched at The AI Summit in London on 9th May 2017. This leading event series, run by AI Business, gathers thousands of business leaders and AI developers from around the globe in London, San Francisco, New York, Tokyo, and Hong Kong.
---Ends---
For further information, please contact:
Co-Editor – Rohit Talwar [email protected] Tel +44 7973 405145
Co-Editor – Georgios Kipouros [email protected]  Tel +44 7858 333838
The Future of AI in Business - Scope
The book is designed to have the broadest possible scope and will be co-edited by Georgios Kipouros from AI Business and Rohit Talwar from Fast Future Publishing. They will be joined by a team of experienced writers from AI Business including Robert Woolliams and Daniel Pitchford, working alongside global futurists Steve Wells and April Koury from Fast Future Publishing.
The aim is to address the following key topics:
AI as the catalyst of the fourth industrial revolution; providing a paradigm shift comparable to mass production or the Internet, not a phase akin to 'the cloud'

Examining case studies of how AI is being trialed and deployed in businesses today

Outlining how AI capabilities, tools, and technologies could evolve over the next 3-10 years

Exploring the future potential applications across a range of business sectors for the various branches of AI – including machine learning (ML), deep learning (DL), natural language processing (NLP), image / voice / speech / video recognition, cognitive computing, and robotics

Evaluating the potential impacts, business benefits, and challenges that could arise

Considering the importance of an organisation's internal culture to the speed / breadth of AI implementation

Outlining the power of AI to help unlock the true potential of people in the workplace

Assessing the potential of AI to transform, reshape, and even create entire industries and economies

Discussing the possible impacts of AI on employment and how society might respond

Considering the potential legal, moral, and ethical issues that could arise from the acceleration of adoption of AI

Evaluating the perception of AI in some sections of the media as a force for evil and destroyer of jobs.
The publishers are inviting chapter proposals for the book and are keen to hear from new and established writers alike. We are particularly interested to hear from:
Businesses that are deploying or about to experiment with AI technology within their organisations

Professional service firms that are using AI within their organisations and in client-facing applications

Vendors with strong perspective on how AI technologies could evolve and where they could have the greatest impact in business

Researchers and academics who are either creating the next generations of AI technologies and tools or studying the future evolution and implications of AI in business

Trade unions, civil society organisations, and NGOs who are exploring the potential implications of AI on the future of work and society

Government researchers and policy makers who are considering the broader potential future commercial, societal, and governmental impacts of AI

Analysts, observers, and commentators who have unique insights and perspectives on the potential evolution of AI in business and what that could mean for businesses, employees, shareholders, governments, and wider society.
About Fast Future Publishing (www.fastfuturepublishing.com)
Fast Future Publishing develops our books using an exponential publishing model, and we have completed the successful launch of our first two books –The Future of Business (top five per cent of all business books in its first year), and Technology vs. Humanity (Amazon bestseller within one week of launch).
We are a new breed of publisher founded by three futurists – Rohit Talwar, Steve Wells, and April Koury. Our goal is to profile the latest thinking of established and emerging futurists, foresight researchers, and future thinkers from around the world, and to make those ideas accessible to the widest possible audience in the shortest possible time. Our FutureScapes book series is designed to address a range of critical agenda setting futures topics that we believe are relevant to individuals, governments, businesses, and civil society. Technology vs. Humanity by futurist Gerd Leonhard is the second book in the series and was published on September 8th 2016.
Our first book, The Future of Business, has shipped over 6,000 copies in its first year – placing it among the top five per cent of non-fiction books worldwide. The book provides 60 fast moving chapters and 566 pages of cutting-edge thinking from 62 future thinkers in 21 different countries on four continents. Traditional publishers would take two years to deliver a book of this magnitude; we completed the journey from idea to publication in just 19 weeks. We have also created an innovative business model that bypasses most of the traditional publishing practices and inefficiencies, embracing digital era exponential thinking and applying it to transform the publishing process, the distribution approach, and the profit sharing model.
Our publishing model ensures that our authors, core team members, and partners on each book share in its profits. Additionally, a proportion of profits are allocated to a development fund to finance causes related to the core topic. For The Future of Business, the fund will be used to finance scholarships for those wanting to take courses in foresight research and practice. For Technology vs. Humanity, the fund will be targeted at initiatives that seek to further the debate.
For further information, please contact:
Project Manager – Steve Wells: [email protected], orSeries Curator and Co-Editor – Rohit Talwar: [email protected]
About AI Business
AI Business is the world's leading media and events business dedicated to Artificial Intelligence in business.
Since 2014, AI Business has built partnerships with some of the leading innovators who are developing groundbreaking AI technologies, together with the CxO level business leaders who are actually implementing the technology. By engaging across the enterprise and developer landscape – through exclusive interviews, case studies and events – our editorial coverage has enabled us to build the world's foremost community of thought-leaders in AI for business.
By providing up-to-the-minute news on developments in AI across all industry sectors worldwide, and focusing on the practical applications of AI in business, we illuminate the transformative opportunity that AI presents the business world.
AI Business runs the world's number one AI conferences & exhibitions for business, The AI Summit Series, that gather thousands of business leaders and AI innovators from around the globe in London, San Francisco, New York, Tokyo, and Hong Kong.
For further information, please contact:  
Head of Research – Robert Woolliams: [email protected]
Get the newsletter
From automation advancements to policy announcements, stay ahead of the curve with the bi-weekly AI Business newsletter.