AI drug discovery startup Exscientia secures $70m Gates Foundation deal to research COVID therapeutics
AI drug discovery startup Exscientia secures $70m Gates Foundation deal to research COVID therapeutics
Exscientia could earn additional grant funding to help push candidates through commercialization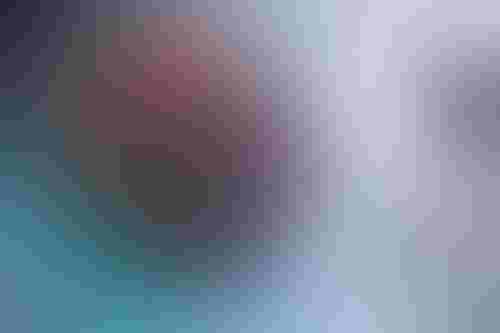 British startup Exscientia has signed a four-year deal with the Bill & Melinda Gates Foundation to develop small molecule therapeutics to combat the COVID-19 pandemic.
The four-year deal is worth up to $70 million and will see the company work creating therapeutics to target the virus, as well as for for future pandemics and animals to human viruses like Nipah.
"The ongoing COVID-19 pandemic underscores the urgency to develop safe and effective broad-spectrum drugs to expand our armory against viruses and their variants," said Exscientia CEO Andrew Hopkins.
"We need to fight today's pandemic but also ensure we are prepared with new drugs to combat viruses with future pandemic potential."
Gates has been fighting viruses since Windows 95
Founded in 2012, Exscientia is a British startup that uses an AI platform it helped create to aid in drug development.
It enjoys a partnership with pharma giant Bristol Myers Squibb — with the pair signing a $1.2 billion collaboration deal back in May.
BMS and Exscientia are working to develop molecules for use in cancer immunological disorder treatments.
Exscientia has in fact collaborated with the Gates Foundation in the past. Last December, the nonprofit awarded the startup with a $4.2m grant to identify new targets for malaria, tuberculosis, and non-hormonal contraception.
Now, its work is to turn to pandemics – an occurrence the Microsoft co-founder famously predicted during a 2015 Ted Talk.
"If anything kills over 10 million people in the next few decades, it's most likely to be a highly infectious virus rather than a war," Gates said. "We've actually invested very little in a system to stop an epidemic. We're not ready for the next epidemic."
Fast-forward half a decade later, and COVID-19 has taken around 4.5m lives and is still with us today.
To combat the virus, Exscientia received a Gates Foundation grant in July of this year to expedite the optimization of a new class of COVID-19 therapeutics - which focus on a novel class of inhibitors targeting the SARS-CoV-2's main protease enzyme, Mpro, the causative agent of COVID-19.
Under the terms of its latest agreement, Exscientia will receive a $35 million equity investment from the Gates Foundation's Strategic Investment Fund, with the potential for additional grant funding to help advance development candidates through commercialization.
The program-related investment is subject to certain closing conditions being satisfied.
Exscientia will now work to develop up to five Phase One-ready small molecule therapeutics for future pandemic preparedness.
Exscientia will provide $35 million in matching contributions, through operations and funding for third-party activities.
The startup said it will maintain worldwide rights to all developed products with it promising to make the anti-viral products affordable and accessible to people in developing countries.
The British startup is among a host of AI drug development startups that have had a bumper year in terms of fundraising – with firms in this industry raising a staggering $2.1bn in H1, according to research from Emersion Insights.
Exscientia was highlighted in that research, singled out for its recent $225m Series D round, as well as its collaboration with Bristol Myers Squibb.
Days before its licensing announcement, rival XtalPi closed a Series D round of its own, securing $400m in new capital.
Keep up with the ever-evolving AI landscape
Unlock exclusive AI content by subscribing to our newsletter!!
You May Also Like
---