AI-enabled Eye Scans Predict Heart Attacks in Less Than a Minute
AI-enabled Eye Scans Predict Heart Attacks in Less Than a Minute
Study shows retinal imaging can be as accurate as blood tests.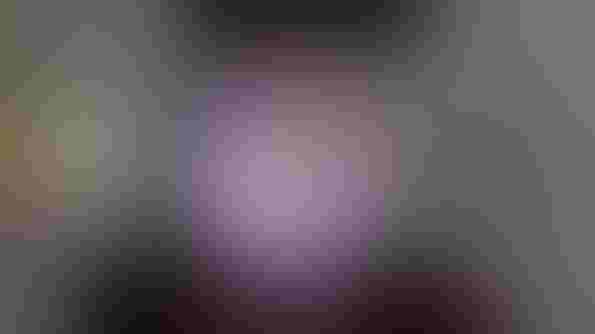 According to new research, AI-powered eye scans can predict a person's risk of heart disease in less than a minute.
Scientists at Kingston University developed an algorithm that measured characteristics on a retinal image. The eye test uses a camera to evaluate features of retinal blood vessels.
The minds behind the AI believe it could lead to more heart screenings for more people without doctors' appointments for blood pressure measurements and blood tests.
"This method, which would allow wider screening of the population in a non-invasive way that could lead to early preventative treatments for those found to be at greater risk, has considerable potential," said Sarah Barman, Professor of Computer Vision and postdoctoral researcher Roshan Welikala at Kingston University.
By using an AI-powered imaging tool, more medical professionals can flag the risk of heart attacks and strokes for patients. Such eye scans could be used as a possible predictive biomarker.
Called QUARTZ, the automated software can analyze a single eye scan in a short amount of time. The platform evaluates retinal vasculature images and weighs the patient's risk factors, like age and smoking status, to predict cardiovascular health and risk of death.
The algorithm was trained on eye images of 88,052 Biobank patients, between the ages of 40 and 69. The dataset used to build the AI included the width, degree of curvature of the vessels and vessel area. The researchers developed prediction models for cardiovascular risks.
The participants were tracked for seven to nine years and compared with the well-respected Framingham Risk Score, used to measure heart health. The QUARTZ model correlated well with the Framingham Risk Score.
The results were published in the British Journal of Ophthalmology. The researchers worked with other scientists at St. George's University of London, Biomedical Research Centre at Moorfields Eye Hospital, and University College London (UCL) Institute of Ophthalmology, among other institutions.
Keep up with the ever-evolving AI landscape
Unlock exclusive AI content by subscribing to our newsletter!!
You May Also Like
---