AI for predictive agriculture
AI for predictive agriculture
Machine learning and artificial intelligence are the tools that will drive farmers forward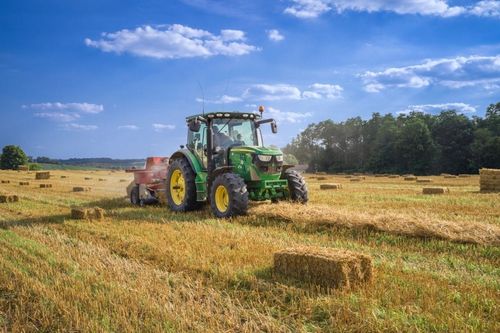 The current generation of permanent crop growers are priced out of the agronomic decision-making tools that big agriculture uses to compete.
This especially applies to those managing small and medium-sized farms.
This in turn is threatening the stability of our food supply chain, particularly as the impacts of climate change continue to increase challenges and risks for growers in all regions of the world.
Climate change increases the frequency of drought, wildfires, and heatwaves.
We believe that all growers will benefit from increased guidance to support them through daily decision-making processes to increase efficiency and yield, while also having the information necessary to mitigate the evaluated risks associated with our changing climate.
This is why Agrology has introduced the first streamlined Predictive Agriculture solution that is effective, affordable, and easy to use.
Existing Ag-Tech solutions have failed to address a number of drawbacks for growers. Precision agriculture solutions are costly and complex, data collection for many growers has been expensive, and in field, sampling is time and labor-intensive.
Additionally, the industry has lacked a holistic system that can monitor for weather, spraying, water, and smoke in a single integrated platform. At Agrology, we believe the single largest drawback of the current Precision-Ag landscape is the lack of actionable data and the prevalence of data logs requiring manual synthesis.
The Agrology team saw a need in the market for a solution that solves the three major data collection issues so that meaningful information could be delivered to farmers.
We introduced the first solution to solve the three major problems in one easy-to-use system:
1. We gather the most accurate data on multiple touchpoints: Including nano-climates, regions, weather patterns, air quality, and ground truth data on soil--all from one advanced, easy-to-install sensor. We strategically place the sensors to enable data gathering at a nano-level in the field.
2. We apply machine learning to turn that data into the most accurate calculations: The speed of machine learning allows us to easily understand highly complex, multiple data points, and then use those data points to alert farmers to issues or to predict future issues that they might have to encounter.
3. We deliver the right kind of information in the best format: Once we process all of the data, we deliver it via an easy-to-use mobile app that gives farmers quick dashboards, issue alerts, and ways to dive further into specific data points. We've heard from customers that the user experience is the best they've ever seen.
Predictive agriculture
Many growers are awash in various types of data; however, manual data analysis can be intimidating and require assistance from a PHD-level agronomist, a resource that is not always readily available for small and medium growers.
Additionally, lab tests and field scouting can take days or weeks to produce results and are laborious, requiring many people-hours spent in each field.
This challenge is exaggerated for growers with geographically dispersed farms, which is particularly common in the wine industry.
Growers are incredibly hard-working, busy individuals and providing raw data without predictive insights is tantamount to creating additional work for the grower.
The goal of the Agrology system is to provide simple and intuitive guidance, alerts, and notifications to growers; allowing them to take effective actions in real time, without requiring any manual data analysis.
Agrology calls this Predictive Agriculture which we feel is the future of this industry as it adds a level of insight and sophistication to farming that can actually help growers plan and act accordingly.
At Agrology we achieve this through our low-cost hypersignal sensor fusion approach, driven by AI Machine Learning.
Agrology Sense Nodes are deployed at multiple locations on a farm and continuously monitor environmental and soil data.
Our low-cost approach allows our proprietary sensors to collect more information at the fraction of the cost of existing solutions.
Additionally, our ground truth sensor data is combined with macroclimate weather data, regional forecasts, and other data sources to better help us predict issues that may arise at a particular location.
ML-driven forecasting
The Agrology system is based on machine learning, an artificial intelligence-based method of data analysis that automates analytical models.
The Agrology system learns from data, identifies patterns, and makes forecasts and recommendations.
Farmers can monitor their acres for the cost of a Netflix subscription. The subscription includes the installation and replacement of all sensors, real-time monitoring, and secure access to a farm's data via the Agrology mobile app.
The system utilizes multiple cloud-based ML model types, leveraging all available data inputs to generate local forecast models, unique to the conditions on the farm and synthetic models, which translate data from multiple sensors into a novel synthetic sensor output.
Inference is performed at the device level, ensuring that growers receive guidance and insights that are specific and catered to the unique microclimate conditions on their farm.
For monitoring water availability, our ML-driven approach eliminates the need for local calibration as our trained models are extensible to varying soil types and geographies.
As more data comes in, the Agrology forecast capabilities become more and more robust, allowing the predictions and information to increase and advance.
Farmers can then make a variety of decisions and plans based on current conditions, as well as future predictions.
In addition to continuous monitoring of environmental conditions on a farm, we also automatically detect and log farm operations, including spraying and irrigation, which serves as a valuable auditing and validation system for growers to ensure scheduled activities are being carried out as expected and in the correct locations.
Anomaly detection and leveraging machine learning
Our algorithms have demonstrated the ability to detect anomalies and subtle trends that can easily go undetected by human interpretation.
Fine smoke particles, for example, can be present even when you can't see or smell them. These continuously recorded signals combined with field observations (optionally provided by the farmer) are fed into ML models capable of discovering nuanced correlations between inputs and outputs.
The National Weather Service can tell you when a fire is nearby, but ground-truth sensors and localized ML models have the context to tell you what it means for your crop.
In 2019, Agrology applied for and received an NSF SBIR Phase I award to evaluate our Synthetic Sensor for Plant Water Stress thesis.
The NSF grant allowed us to build a proof-of-concept system, which we deployed to several pilot customers throughout the country.
After gathering environmental and soil data from our sensors, combined with high precision training data from scientific-grade soil sensors, we were able to successfully train our initial synthetic sensor model for forecasting soil water potential.
In the time since completing our Phase I award, we've received an additional Phase II award allowing us to release our first commercialized version of the predictive system and expand our ML-driven insights to smoke detection, scheduling verification, and extreme temperature in addition to water availability.
The end result is what we believe to be the first low-cost, holistic predictive ag system available to specialty crop growers today.
The system is easy to use and install (less than 10 minutes per sensor node). Rather than receiving raw data or manually downloading logs, Agrology allows growers to receive simple actionable insights, in real-time, directly from the Agrology Grower app (currently available for iOS).
By leveraging machine learning, we're able to provide the most value to our customers by continuously monitoring and interpreting data, helping growers to make informed decisions based on their unique conditions.
Below are some examples of how customers are utilizing our ML-driven insights in the field today:
Identifying irrigation issues based on soil water potential and upcoming weather conditions.

Tracking airborne compound exposure during fire season to understand potential impacts to the end product.

Monitoring conditions over time to optimize yield.

Monitoring and comparing conditions across locations seamlessly through our app without driving miles to scout different sites.

Tracking the execution of irrigation & spraying plans across locations.
As our population continues to expand and our climate continues to transform, ensuring the continued stability of our food supply chain will be paramount.
At Agrology we firmly believe that Machine Learning and AI will play a starring role in ensuring stability for future generations of growers by aiding them in critical decision-making, increasing the efficiency of farm operations, and mitigating the increasing risks of climate change.
As a Public Benefits Corporation, it is our mission to give farmers the technology, data, and insights they need to thrive; machine learning and artificial intelligence are the tools that will drive us towards achieving those goals.
Tyler Locke is the CTO at Agrology. His interest in embedded systems and mission-driven technological challenges led him to co-found Agrology. Tyler has comprehensive experience of over 14 years as a hardware engineering professional, leading product R&D and manufacturing for IoT and medical device systems.
Kevin Kelly is a machine learning and mobile engineer at Agrology. Kevin previously spent time as an iOS developer for a large bank. He would go on to hone his software expertise and passion for finding new applications for computing at the edge, culminating in his co-founding of Agrology and the development of the machine learning-based technology at its core.
Keep up with the ever-evolving AI landscape
Unlock exclusive AI content by subscribing to our newsletter.
You May Also Like
---