AI in agriculture: Automated orchards teaching the next generation of farmers
AI in agriculture: Automated orchards teaching the next generation of farmers
Mind behind innovative soft fruit farm talks about future-proofing horticulture.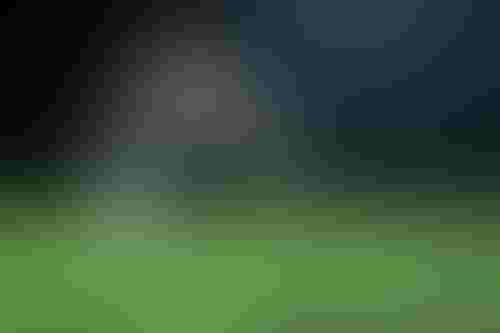 Mind behind innovative soft fruit farm talks about future-proofing horticulture.
If you were to think of a typical farmer, you would probably imagine a man standing in a field, wearing a hat, riding an aging tractor, surrounded by animals and crops
Such perceptions may have been true around half a century ago. But today's farmers are a tad more technologically advanced.
They are augmenting their work with AI tools to improve efficiencies and increase their crop yields at a time when farming is under threat from all sides.
Examples include robot-based greenhouse systems from Iron Ox that use bots to identify trends in water and nutrient mixes, and smart tractors from Monarch Tractor that can be operated autonomously.
Around 87% of agriculture businesses in the U.S. are using AI technologies, according to a recent RELX and Proagrica report, with deployments used to improve farmyard efficiencies and reduce operating costs.
And the important thing for farmers today is to pass down their knowledge to the next crop of farmers.
One of the people helping teach the next generation of agriculturalists that farming is not just 'wheelbarrows and wellies' is Alan Harvey, head of the curriculum for horticulture and floristry at Hadlow College in Kent, England.
His team is building an innovative orchard, boasting automated operations and smart tools that he believes will help excite aspiring farmers as well as support the wider agriculture industry.
Supporting industry
Harvey has been in and around the horticulture and agriculture sector for about 25 years. His journey began as a parting supervisor working in an ornamental plant nursery, which he described as being quite automated for the time.
In more recent years, he has been more involved in the food production part of the sector from growing crops to hydroponics – another aspect that he outlines as being quite automated in terms of the environment.
Harvey's work now involves spearheading the college's new robotic soft fruit farm.
To bring their dream orchard to fruition, his team obtained a "substantial" amount of funding. The college plans to use the funds on various tractors, machinery, harvesters, robotic sprayers and pruners, among other things.
The reason for building an innovative orchard was twofold, he explained.
"We were considering planting a new orchard. Orchards have a pre-determined lifespan and ours was coming to the end of its productive existence, so we were considering where the next orchard should go and how we should do it."
The second reason was to support the industry. "It can be used for companies to come and do short courses, like CPDs (Continuing Professional Development) as well as help promote the industry to the public − anyone can come and have a look at it," he said.
"I was keen to be involved in this because it's a passion of ours at the college to prepare students as well as support industry and this is a great way of doing it."
Agriculture as an industry is still reeling from the pandemic, which led to worker shortages and canceled orders compounding difficulties for farmers.
In the U.K., where Hadlow College is based, Brexit has exacerbated already difficult worker shortages, with Harvey pointing to labor as one of the biggest issues facing the industry.
"At the moment, a lot of the labor has come from overseas, and with Brexit and COVID that's become far more challenging. Even before all of this, the use of robotics and AI was something that the industry was working with.
"It's important that we look at ways to develop systems that help support the industry with this labor issue," he said.
Figure 1: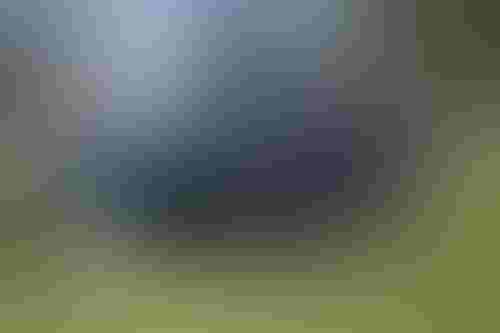 Alan Harvey, head of curriculum, horticulture is second from the right. Source: Hadlow College
More than 'wheelbarrows and wellies'
It's not just futureproofing the orchard that's important for Harvey but futureproofing the students as well.
Ingraining students with the idea that farming is more than 'wheelbarrows and wellies' is of total importance.
His team at Hadlow does not solely teach 16- to 25-year-olds for further education. He talked through secondary school involvement and how kids earlier in the curriculum than 16 can come and look at the college's facilities.
"We've also got apprenticeships in horticulture. They can start at 16 up to whatever age for L2, L3 apprenticeships and then we also deliver degree-level qualifications. Interestingly, we have a lot of career changers, who have hit their mid-thirties and decided they want a career change."
Harvey stressed the need to educate kids on the reality of farming and food production earlier in their lives, adding that while there will always be a cohort of students who come from a farming background, the appeal is far wider.
"Sustainability, environmental, food production, there are even links to politics. It should be attractive to so many different people and it's getting those young people to realize that it's just wheelbarrows and wellies, it's high-level technology."
When addressing the adage of automation and job displacement in the sector, he explained that he had not encountered such fears from students.
"We will still need highly trained horticulturalists, farmers and production people to oversee this and program it. The robots will only be as good as the people programming them. And you still need that high level of understanding of horticulture, crops and production.
"Most people are excited and see it not as the solution, but as part of the solution. It's never going to fix all of the problems but it's a good player in fixing the problems as part of the solution."
The future is farming
The orchard itself is set to be up and running by late Spring. The ground was broken late last year, and crops will start to be planted in early Spring, with vines going up a few weeks later.
"To go from a field that had chip in to an orchard in six months is the real challenge here," Harvey outlined, adding, "This is part of a long journey, where it's going to go, I'm not sure."
"In education, we have to look at what the future trends are. We've got to be at the cutting edge so that we are promoting what the industry needs and to attract students with a profitable future."
The horticulture head revealed his hopes to get involved in similar projects in the future. "The orchard will hopefully have quite a long future-proof period of 15 to 20 years so that we can continually develop that."
"It should be set up so that new machinery and robotics are developed, we can work with industry to get more sponsorship to bring robotics into it. At the moment, it's early days, but I see a very robotic future ahead of us," he said.
"Equally, I want to stress that people will still be involved in it. We still need the horticulturists. I've got the potential for a lot of student interest in this and I don't want them to think it's just robotics, because it's not."
Keep up with the ever-evolving AI landscape
Unlock exclusive AI content by subscribing to our newsletter!!
You May Also Like
---