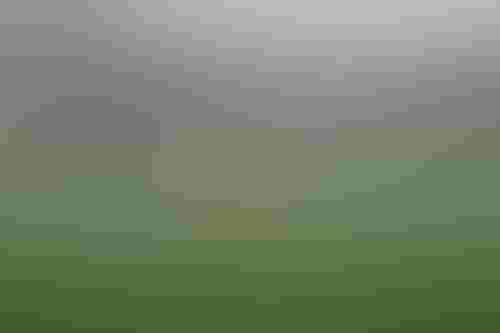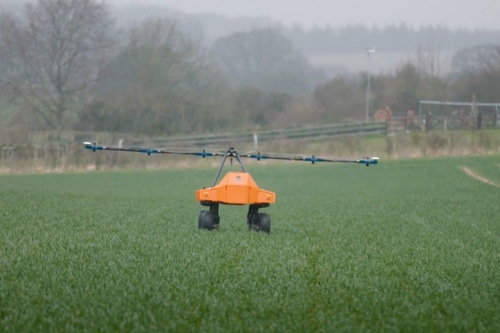 AI Business talks Robo-farmers with Ben Scott-Robinson, CEO of Small Robot Company
Over the past 50 years, mechanization has dramatically changed the face of farming across the world. With roots in manual labor, farming today employs huge behemoth vehicles such as combine harvesters to round up crops at scale.
But one U.K.-based robotics firm is looking to change farmyard operations using a much smaller approach. How small? Farming focused on individual plants using AI-powered robots.
That is the business of the aptly named Small Robot Company (SRC), which uses lightweight robots to improve food production by planting, monitoring and treating single, arable crops autonomously.
The implications of SRC's technology can be a game-changer: Instead of spraying a whole field with chemicals, robots can see which plants need weeding and zap the errant growth with electricity. According to the company, up to 95% of chemicals are wasted. Moreover, black-grass weeds lead to 400 million pounds a year in lost revenue, the company added.
Every Tom, Dick and Harry
The agri-tech firm has developed a trio of farming bots with the tongue-in-cheek names of Tom, Dick and Harry.
Tom maneuvers a farmer's field and identifies potential irritants like weeds. Dick will then inspect each potential weed and then zaps the weeds with electricity, without using chemicals.
The startup says it wants to make farms "more profitable and increase yield and efficiency through using small robots instead of tractors."
Figure 1: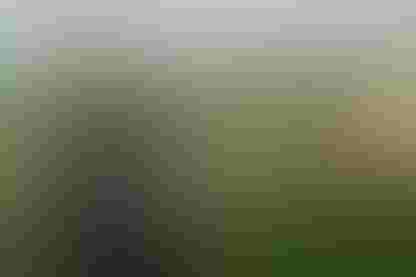 Image: Ben Scott-Robinson, co-founder and CEO of Small Robot Company
I got a brand new small robot, an' I'll give you the key
SRC co-founder and CEO Scott-Robinson is no farmer. Instead, he spent the last 20 years working in tech areas such as mobile, AR and more recently, with geospatial data at Ordnance Survey.
His background in customer and user experience led him to believe that tech "gets developed by technologists who get excited about their potential but quite often fall down on the reality of what customers want. Creating something that customers want is not as easy as creating what you think is a good idea," he told AI Business in an interview.
So how did the man who was formerly Ordnance Survey's head of brand experience get into farming? A chance tune-in to the radio was the answer.
"I got into the idea of farming from hearing someone on the radio when I was working at OS. It was a professor from the North West of England talking about the fact that the industrial process of farming had stopped making sense and with the capabilities of current technologies we should be able to take a much more detailed, precise view of what farming is," Scott-Robinson said.
"I ended up speaking with that professor, who introduced me to a farmer close to where he was based in Shropshire, and that farmer ended up being my business partner."
That business partner would be Sam Watson Jones, a former analyst consultant at Accenture. The pair would go on to realize there was something special about using precision, robotics and AI to improve arable farming, Ben said.
They spent six months talking to farmers and came up with the idea of using multiple robots to deliver a service of what they now call "per plant farming."
The robots analyze fields on an individual plant level, allowing farmers to reduce inefficiencies around overuses of chemicals.
Flash forward a few years, and Small Robot Company would be making headlines for its innovative tiny bots.
Crowdfunded vs. VC
In mid-2021, the startup went on to raise $5.5 million from crowdfunding — almost double what it was looking for. And SRC also secured further help, receiving around $4 million in grants from the U.K. government.
Scott-Robinson said the advantage for his team choosing crowdfunding was to keep their vision and ownership intact.
"We haven't been forced to dilute that so that what we do in the short term drives towards the longer-term goals as well," he said. He suggested that VCs "get particularly nervous" when talking about Ag, which tends to have longer delivery times.
When asked if SRC would do the same again, the startup's CEO admitted that its next funding round may look a bit different. VCs can offer good operational and strategic support, as well as the deep pockets that a growing company like SRC will need. It already has one VC on board: 7percent.
Keep up with the ever-evolving AI landscape
Unlock exclusive AI content by subscribing to our newsletter!!
You May Also Like
---