AI in your pocket: How Algoriddim puts AI at the heart of DJing
AI in your pocket: How Algoriddim puts AI at the heart of DJing
British startup is using iPhone's upgraded AI processing cores to deconstruct music into source tracks, in real time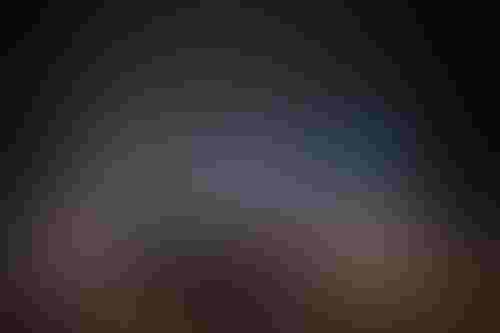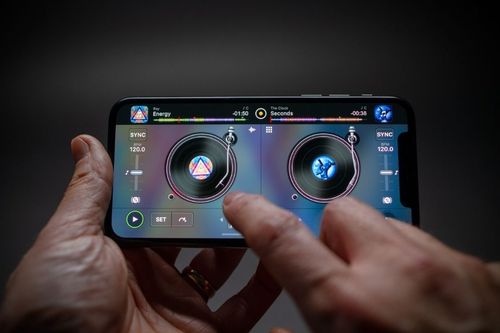 "To me personally, it is magical, once that theoretical thing affects something emotional, like music," Christophe Teschner, co-founder of Algoriddim, told AI Business.
"If you have some fintech application where you have big datasets, and then the AI finds the stock to pick, that's not as magical to me as when the computer perceives music the same way a human does."
He's talking about djay – a long-running bit of software that allows both pro and amateur DJs to mix tunes on their Mac, or their iPhone.
The latest version has artificial intelligence at its heart, to the degree that its machine learning roots are now reflected in its title: 'djay Pro AI'.
"We actually doubled down on that aspect," Karim Morsy, Algoriddim's CEO and co-founder, chimes in.
"We didn't just bundle it: we actually renamed and rebranded our product to account for that."
The key feature in the latest release is called Neural Mix, and it allows songs to be broken down into their component parts, meaning DJs can work with individual drums, instruments, and vocals separately.
"We can make transitions that DJs have not even dreamed of," Morsy explained.
"At first we tried to replicate what DJs are doing, and now using AI, we're going way beyond it. We kind of reached this singularity of DJing, if you will, and we're now way beyond.
"Most of the things that DJs do are really hard to explain to someone else," he continued.
"It's a subconscious type of knowledge that you can't describe. And that screams AI, because a machine can learn those capabilities as well."
New musical genres
You can tell by talking to both Teschner and Morsy that despite their product's enormous success – and being featured in the legendary Apple keynotes – this is still a project of passion.
Morsy, with his degrees in both computer science and music, is genuinely excited at how AI tech could give birth to entire genres of music that we hadn't previously considered.
"Think about hip hop, for example," he said. "Hip hop was created by DJs who had new technology, which allowed them to scratch music and to slow it down with the Technics turntables in the '70s. They took jazz songs and elements of funk and manipulated it, and created a whole new genre out of that."
"Now that they can take music apart completely, and combine whatever genre with whatever else they have, we think that's going to have a pretty significant impact on the music that's going to be produced for the next decade."
While even the earliest versions of the Mac software toyed with automated Djing offered through a feature called 'Automix', being able to separate tracks in a flash is a brand new development, only a few months old at the time of the interview, made possible by Apple's latest chip called Bionic.
"On the Bionic, you have the processing power to do stuff in real time, which for a DJ is super important because when you move a slider, you don't want to send a piece to a server then wait for it being processed and sent back," Teschner explained.
"We used the Apple Bionic chip because it's optimized to perform complex, deep neural networks," Morsy added.
"We used that to feed in new data, new music, and then use existing nets to basically separate the music into its original components, and then we do all the mixing manually in real time, on this neural chip."
This, as Morsy points out, is no mean feat, given a sample rate of 44 kilohertz equals 44,000 frames per second being analyzed by the deep neural network.
Since human brains couldn't possibly cope with this level of information, do any old-school DJs resent the technology?
"I'm a DJ myself, so I'm kind of wearing two hats in this situation," Morsy said.
"Has Photoshop impacted artists? Because now everyone can draw a straight line."
Teschner agreed. "I feel like if you're a really bad DJ, then you're intimidated.  But if you're a real artist, you appreciate the advances in technology and try to come up with more creative things to do."
"So, I think it goes both ways."
The future is bright
For a company that's been dabbling in automation since before it was a buzzword (Morsy talks about the old days of shipping physical discs around the world), have they felt the seachange in attitudes? Are there many more AI developers, for example?
"When we graduated, if you had an AI course, it was a super freaky thing," Morsy admitted.
"It wasn't really taken seriously for some reason, but now AI is almost like the main title that they get, really common."
"It still requires mathematical background, so everybody thinks they're doing AI, but I think it's still hard to find excellent people in AI, as it is with everything in software engineering," Teschner added.
"You still want to make sure that the mathematical foundation and deep understanding is there."
But for those who have it, and can harness it in creative ways, the sky's the limit.
"Vocal instrumental separation is just one example... ten years ago, it was unthinkable of doing that," Teschner said.
"And I think we'll see many, many more applications that are just things we can't even imagine today."
That will hopefully go beyond AI "that will sell me stuff better," and into advances in healthcare, where "AI can help supervise vital data and tell me before I have to go to the doctor," he continued.
"That's my dream, that it will make us become older, healthier, and enjoy life more."
"I almost don't want to ruin that nice ending," Morsy joked.
"It got so philosophical. I couldn't agree more."
But he had some additional thoughts: "I'm excited by how AI is going to not replace humans, but how it's going to help some of the most creative people in the world take output to the next level, and do things that you couldn't even think of before.
"What I'm most excited about is not the technology, per se, but what will happen when we give this to the most creative minds and let them fly with those tools. I mean, it's already integrated in business, and we're seeing how it's transforming things.
"But once you give that to an artist, that's a whole new chapter."
To find out more about the exciting potentials that AI could bring to smartphone applications, download our eBook: 'AI in your pocket: Better mobile computing with smarter apps'
Keep up with the ever-evolving AI landscape
Unlock exclusive AI content by subscribing to our newsletter.
You May Also Like
---