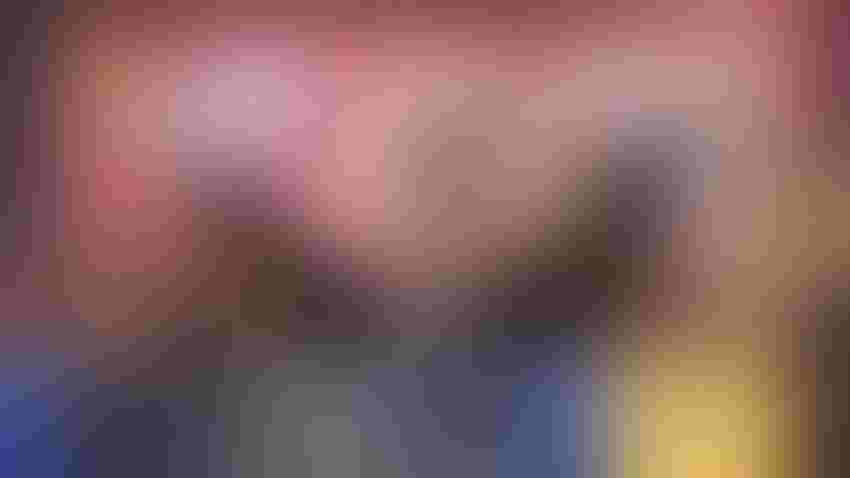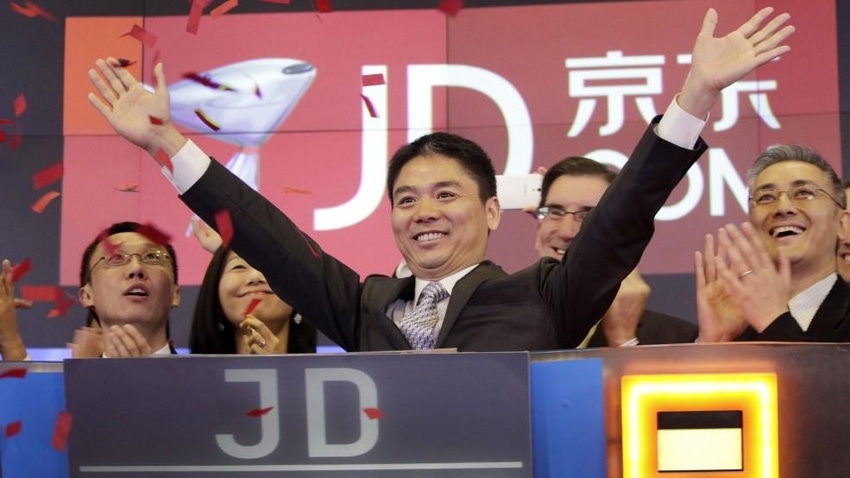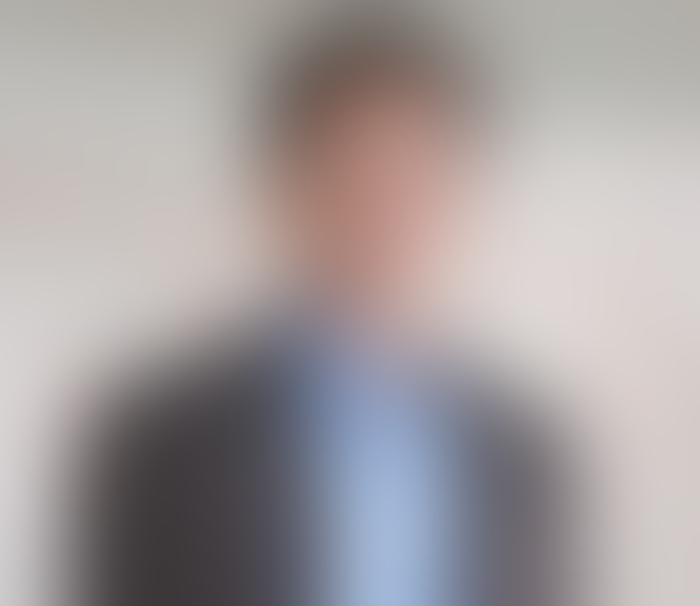 Dr. Hui Cheng is the head of JD.com's JD-X robotics research center in Silicon Valley, where he leads a team working on technologies that will revolutionize the retail industry. JD-X is developing autonomous ground delivery vehicles, delivery drones and warehouse robotic systems, powered by artificial intelligence.
Prior to JD, Dr. Cheng was Senior Research Manager of Amazon Go where he led the development of innovative computer vision and machine learning technologies for the grab-and-go new shopping experience. He was also the Program Director and head of the Cognitive and Adaptive Vision System Group at SRI International / Sarnoff Corporation where he led more than 30 client-sponsored R&D programs.  His programs span from applying AI and computer vision to social media analysis; aerial, ground and mobile activities understanding; to intelligent training systems and novel applications using automated analysis of consumer-generated content, Internet of Things (IoT) and other Big Data sources.  In addition, Dr. Cheng started his career in Chinese Academy of Sciences and also worked at Xerox Corporate Research. Dr. Cheng has 60 publications and holds 30 patents.
We were lucky enough to gain an exclusive interview with Dr. Cheng. He offered us his unique and valuable insights into how technology and AI is transforming the Chinese retail landscape, the biggest challenges facing e-commerce today, and news about JD.com's truly innovative approach to R&D.
'The virtuous cycle' of Chinese retail
Thanks to a steady rise in household income during the last decade, the Chinese retail market is now the largest in the world. Asia accounts for 40.8% of the global total retail sales and Asia-Pacific is the world's largest ecommerce market, with sales estimated to more than double to $2.725 trillion by 2020.
When JD.com was founded as a brick-and-mortar store in 1998, nobody would have expected that the Chinese online retailer would become the third-largest Internet company in the world. Now with offices in Silicon Valley and a global reach, JD.com is undoubtedly one of the most forward-looking players in the sector. The company's astronomic rise can be attributed partly to rising disposable incomes across the region, but Dr. Cheng argues that it is China's unique retail landscape which gave companies like JD.com a 'blank slate' on which to develop their operations.
"China is a market where many industries have ramped up in a relatively short amount of time," Cheng explains. "This means companies have had to overcome many challenges, including lack of infrastructure. The most successful Chinese companies today turned those challenges into opportunities."
"Retail is a very complex industry with many moving parts. We are working at such a large scale today that it would be impossible to do these things without leveraging state-of-the-art AI technologies."
Starting from scratch
In other words, JD.com had to start more or less from scratch. Dr. Cheng argues that this gave them the opportunity to develop processes and infrastructure which were completely new, and to avoid red tape and organizational inertia. "The retail industry in China was underdeveloped when JD.com first started. That had its challenges, but it also offered us a clean slate on which to build a highly-efficient, technology-driven business."
"In e-commerce, for example, JD had huge problems with delivery when we started. There were no third-party carriers with national last-mile networks (like those in the U.S.) that could deliver with the consistency expected by JD and its customers."
"So, out of necessity, we built our own network of more than 300 warehouses, and hired over 65,000 delivery employees. In having to catch up with the rest of the world, JD cultivated a culture of rapid innovation. Now, we're taking that culture and pushing the industry forward."
"It's a virtuous cycle. With better e-commerce services than the rest of the world, Chinese consumers have quickly adapted to shopping online. About 18% of retail spending in China is online, compared to about 8% in the U.S. In addition, because JD is the largest retailer in China, we have access to a vast quantity of data to work with."
Transforming Chinese retail with AI
JD.com isn't hesitating to leverage that data. As the largest player in China's retail industry and the 3rd largest internet company in the world, Dr. Cheng explains that JD is already witnessing a huge impact from the power of AI. They are using AI to rapidly address issues of scale across their operations. In fact, JD have grown so quickly, Dr. Cheng says that they could not run their business without it.
"We are putting AI to practical use in every aspect of our business, from supply chain to logistics to consumer products and marketing," he explains. "Retail is a very complex industry with many moving parts. We are working at such a large scale today that it would be impossible to do these things without leveraging state-of-the-art AI technologies."
"AI powers our supply chain. It helps us to predict demand and ensure that we always have just enough product in our warehouses. It enables us to store, handle, package, and ship orders more efficiently. We also use AI to plan routes—enabling us to deliver over 92% of our orders with same- and next-day delivery. That's faster than any large-scale e-commerce company in the world, and it's revolutionizing the way Chinese consumers shop. We're deploying delivery drones and autonomous delivery vehicles, and bring fully-autonomous warehouses online—all powered by AI."
"An unprecedented level of convenience"
That's not all. AI will play a vital role in offering personalised shopping experiences to individual customers and offer what Cheng calls an 'unprecedented' level of convenience.
"When you raise the bar, you have the potential to make a difference beyond your own business."
"It is going to significantly ramp up our services to consumers as well as to our suppliers. We'll be able to more intelligently tailor shopping experiences to every individual, and have people order from anywhere, enabled by smart devices in homes and on-the-go. We'll also be able to offer an unprecedented level of convenience with devices like our smart refrigerators, which use image recognition and AI to learn when items need to be replenished."
AI will continue to drive efficiencies across JD's supply chain for years to come. Dr. Cheng explains that JD will soon be able to fulfil a much higher volume of orders using limited manpower, even during peak seasons. AI will further reduce waste, see products to market faster, maintain quality control, and even be used to develop new products. Moving forward, he believes these capabilities need to be shared with the rest of the world.
"More importantly, as we enable and provide retail as a service, we'll be able to share these capabilities with the rest of the industry and beyond. When you raise the bar, you have the potential to make a difference beyond your own business."
Lessons in retail: one long journey
Many companies today are looking at the next ten years and searching for ways to revolutionize their operations. AI is quickly becoming indispensable to the future of the sector, so what can retailers from the rest of the world learn from JD.com and Chinese retail?
"We're fully focused on how we're going to revolutionize retail in the next decade and beyond."
"Retail businesses outside China would benefit from thinking about their industries like we do: as if they are just beginning a long journey, one on which they must feel the urgency to catch up and be the first. We spent over a decade building a modern business and making it efficient. Now, we're fully focused on how we're going to revolutionize retail in the next decade and beyond."
"That means research and development of emerging technologies. Only through analysis, powered by state-of-the-art AI technologies, can we turn big data into better search, better recommendations, better delivery, and ultimately, better customer experience."
Revolutionizing global commerce: The AI Summit San Francisco
"At the cutting edge of technology, bringing together the best minds is crucial. No one lab or company can revolutionize global commerce on its own, so it's important to collaborate and exchange ideas. We are honoured to be joining our peers at the AI Summit to share ideas about how to build the future of retail, while listening to how others are building their industries as well.
Dr. Hui Cheng will be delivering a keynote speech later this month at The AI Summit San Francisco, entitled 'Looking to China to See How AI is Driving the Future of Global Retail'. We look forward to hearing more of his industry-leading insights.
Keep up with the ever-evolving AI landscape
Unlock exclusive AI content by subscribing to our newsletter!!
You May Also Like
---