AI Model Shown to Accelerate Cancerous Tumor Analysis
AI Model Shown to Accelerate Cancerous Tumor Analysis
Harvard Medical School researchers used self-supervised deep learning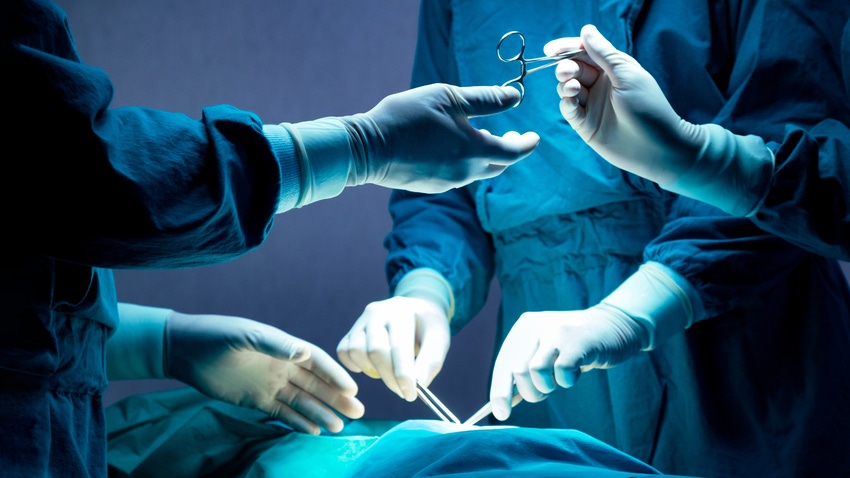 When a surgeon operates on a patient to remove a tumor or treat a disease, critical determinations must be made on the operating table such as how much tissue should be removed and where are the tumor's edges.
Once the surgeon collects the samples and sends them to a pathologist for examination, it can take up to 48 hours to get a diagnosis. A faster way has been to freeze tissue and slice the tumor, but it can lead to damage to the tissue sample and inaccurate diagnoses.
Harvard Medical School researchers believe they found a better way using self-supervised deep learning, according to their paper published in Nature Biomedical Engineering. Their method uses AI to improve the quality of images and boost the accuracy of rapid diagnostics.
"We are using the power of artificial intelligence to address an age-old problem at the intersection of surgery and pathology," said co-author Faisal Mahmood from Harvard Medical School's teaching hospital, Brigham and Women's Hospital, in Boston, Massachusetts. He also collaborated with colleagues at Bogazici University in Istanbul, Turkey.
Typically, pathologists preserve the tumor tissues with a formalin-fixed and paraffin-embedded (FFPE) method to obtain high-quality images. However, this method can take 12 to 48 hours.
If a quick diagnosis is required, pathologists carry out cryosectioning, which quickly freezes the tissue samples, segments the tumor into thin slices, and then examines the sample under a microscope. This method can take minutes but is prone to distortion of cellular details and tearing of fragile tissue.
The researchers showed that their AI approach could "translate between frozen sections and FFPE tissue" and subtype various types of cancer, such as non-small-cell lung cancer and glioma, a type of tumor that occurs in the brain and spinal cord. The team said this approach did improve image quality and diagnostic accuracy among experts.
In the future, the researchers plan on conducting clinical studies to validate the AI model in real hospital settings.
Keep up with the ever-evolving AI landscape
Unlock exclusive AI content by subscribing to our newsletter!!
You May Also Like
---