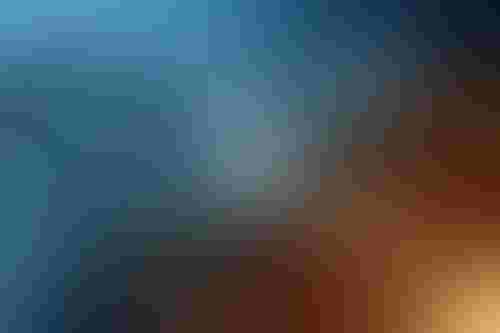 Also – Google Maps adds new aerial views and LaLiga uses AI for matchday highlights
AI Business brings you the latest in deals and products from across the AI world.
This week's roundup covers a new open source cybersecurity framework led by AWS and Splunk, Amazon One, Google Maps' new aerial views and more!
To keep up to date with coverage of all things AI, subscribe to the AI Business newsletter.
Tech companies join forces to stop cybercriminals
AWS, Splunk and Broadcom are among the group of companies that have set up the Open Cybersecurity Schema Framework (OCSF) project.
OCSF is an open source framework and format for security log data. It's designed to help organizations detect and prevent cyberattacks faster and more effectively.
The open standard can be adopted in any environment, application, or solution provider and fits with existing security standards and processes. The group suggests the framework will enable security teams to increase focus on analyzing data, identifying threats and defending their organizations from cyberattacks.
Vendors involved include CrowdStrike, IBM Security, Zscaler JupiterOne and Salesforce, among others.
"By increasing interoperability between tools, the OCSF aims to greatly accelerate our customers' ability to understand and respond to cybersecurity concerns. Security is our top priority at AWS, and we are excited to work with the OCSF community to drive industry standards that make it easier for customers to operate more securely," said Mark Ryland, director, Office of the CISO at AWS.
Amazon starts rollout of palm-based checkout
Amazon is rolling out checkout systems that lets shoppers use their palms to pay for purchases at 65 of its Whole Foods supermarkets in California.
Amazon One works by scanning a customer's palm to create a unique signature that is then linked to a payment card. When checking out, the customer simply scans their palms.
Amazon said it uses the palm because it is unique to each person and changes little over time. Using palms also mean shoppers can use touchless checkout.
Figure 1: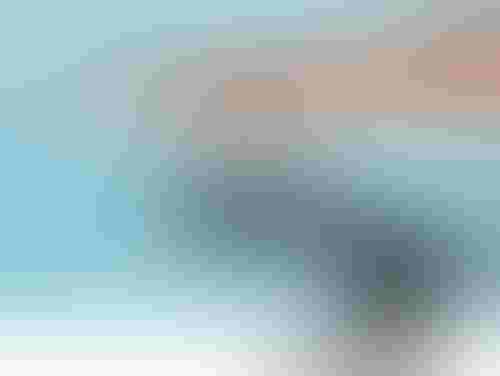 Increasing NLP model accuracy
Yellow.ai has launched DynamicNLP, a solution designed to eliminate the process of training and labeling NLP models.
DynamicNLP comes with a pre-trained model built using anonymized conversations, which Yellow.ai says will help reduce unidentified utterances by up to 60%.
"DynamicNLP enables our pre-trained Dynamic AI agents to deliver superlative moments of truth across the entirety of customers' and employees' life cycles," said Raghu Ravinutala, co-founder and CEO of Yellow.ai. "As global tech innovators, we see our DynamicNLP as a significant step forward in realizing the true potential of NLP as a game-changing technology."
LaLiga embraces AI
LaLiga, Spain's highest soccer league, has partnered with WSC Sports to use AI tools to analyze live sports broadcasts.
WSC's AI and ML technologies can identify events in a game and create customized videos of those moments in real time.
LaLiga will use WSC's tools to create and edit matchday highlights for their broadcast TV channel.
WSC's Graphics360 solution will allow the league to add contextual elements to customize each video.
Google Maps adds photorealistic views
Google has updated its Maps app to include 100 photorealistic aerial views of the most popular landmarks in cities around the world, including London, New York and Tokyo.
The search giant said this is the first step towards launching an "immersive view" of Maps, which "pairs AI with billions of high-definition Street View, satellite and aerial imagery," according to its blog.
For example, if you're planning to visit the Empire State Building in New York, Google Maps can give you an idea what it is like up close so you can decide whether or not to stop by.
To access this feature, search the landmark in Google Maps and go to the Photos section.
LG unveils AI education programs
Consumer electronics company LG is to launch AI education programs for young people.
The program, which is aimed at middle to high school students, will look to teach kids about AI. A second program will target university students in a bid to bring in the next generation of talent.
These new programs are the latest investments in youth made by LG. The company opened four AI programs in June, including LG Aimers for kids and the AI Discovery Lab for middle to high school students.
Keep up with the ever-evolving AI landscape
Unlock exclusive AI content by subscribing to our newsletter!!
You May Also Like
---