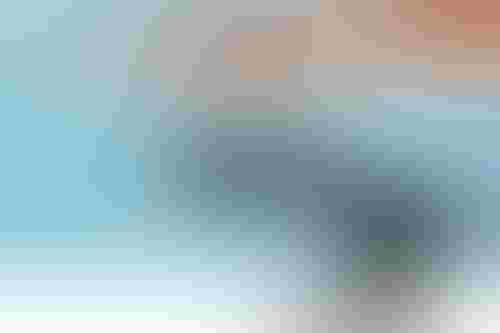 Also, soft-grip robots in food manufacturing, AI heads to slot machines
AI Business brings you the latest in deals and products from across the AI world.
This week's roundup covers AI news from Amazon, AI investments from the U.K. prime minister's trip to India, DeepBrain's collaboration deal with KT, robotic food packaging solutions and more!
To keep up to date with coverage of all things AI, subscribe to the AI Business newsletter to get content straight to your inbox.
Amazon brings palm-based checkout to Whole Foods
Amazon is bringing its cashierless, palm-based checkout called Amazon One to select Whole Foods locations outside the state of Washington.
These tech-enabled grocery stores are in Washington, D.C., Austin, Texas, and Sherman Oaks, California.
With Amazon One, shoppers use their palm to pay for purchases. The palm print, which is unique to each individual, is linked to a credit card.
U.K., India to invest in Indian AI startups
During his tour of India, U.K. Prime Minister Boris Johnson announced an investment fund for Indian deep-tech and AI startups that will be supported by both governments. The partnership also calls for AI scholarships for Indian students.
Further revealed was a $7.7 million investment by AI health care firm Qure-ai to open a Centre of Excellence in the U.K.
"Our powerhouse partnership is delivering jobs, growth and opportunities for our people, and it will only go from strength to strength in the coming years," said the prime minister.
In the private sector, Tech Mahindra announced plans to boost AI growth and create 1,000 jobs in the U.K. while Bharat Forge-Tevva Motors aims to expand electric truck manufacturing in the U.K. and create 500 jobs. Other tech firms also unveiled their U.K. investments.
Customer service from an AI 'human'
Korean telecoms provider KT is working with DeepBrain, a conversational AI startup, to create Giga Genie AI Human – life-size virtual human agents in video screens with human-like conversational skills designed to process customer queries.
DeepBrain, formerly Moneybrain, develops chatbots presented as realistic 3D avatars which can answer questions while producing appropriate lip movements and gestures.
Its "synthetic humans" can be deployed in settings such as customer service roles or even as news anchors.
The Korean startup will work with KT to create systems that can also provide 24-hour non-face-to-face services through other platforms like robots, home appliances, mobile apps and cars.
Fintech ArK Kapital lands $162 million debt facility
The Swedish financier, which offers alternative financing to early stage tech startups, has snagged a senior secured debt facility from Pollen Street Capital.
The Stockholm-based company offers 'non-dilutive' loans ranging from $1 million to $10 million to multi-sector European startups. Its longer-term loans can last up to eight years.
"We base our lending solutions on the real potential of fast-growth businesses and help them realize that potential," said Oliver Hilderbrandt, CEO and founder of ArK.
"This is where the power of an AI-driven approach becomes clear: Companies can benefit from tailored financing options based on their potential, backed up by data."
Slot-machine maker Everi acquires marketing platform
Everi, which makes slot machines and digital casino games, has purchased the marketing platform of Xuvi called Beamstudio in cash.
Beamstudio provides real-time predictive analytics that looks at users' historical and behavioral data to spot high value customers. It also provides actionable insights to boost the effectiveness of marketing campaigns.
Terms of the deal were not disclosed.
Figure 1: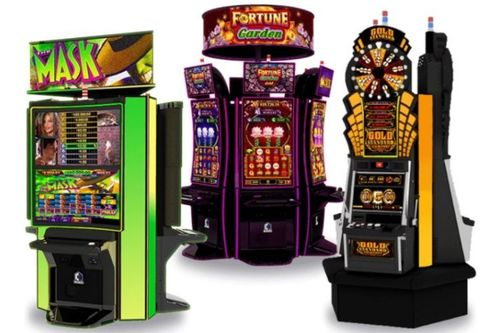 Image credit: Everi
Gupshup acquires conversational AI startup AskSid
Chatbot platform Gupshup has purchased AskSid, whose conversational chatbots are being used to answer customer questions by Danone, Akris and Himalaya Wellness, among others. AskSid has operations in more than 25 countries and supports more than 100 languages.
Gupshup said by automating 92% of customer support conversations, AskSid customers have seen an average 25% decline in operational expenses and raised order conversions by 30%.
AskSid also offers its Retail AI brain solution, which ingests unstructured data to yield business intelligence for retailers.
AskSid is Gupshup's second conversational AI acquisition of late. The San Francisco-based firm recently purchased Active.Ai, which offers conversational AI products in the financial services and banking spaces.
Partnership sees 'soft-grip' robots handle, package food
Soft Robotics, which developed soft-grip technology used by robots that are gentle enough to handle food items without crushing them, is teaming up with Quest and Ossid to offer robotic handling and packaging solutions to the food industry.
Quest makes industrial automation equipment focused on robotics and vision guidance. Ossid offers food tray wrapping, vacuum skin packaging, weigh price labeling and other services.
The total solution will see Quest's product handling system use a robot from Japanese firm FANUC that is designed to load and group products, along with Ossid's tray packaging solutions and Soft Robotics' mGripAI platform.
The combined offering increases available floor space and improves food safety, the trio said.
"Our easy-to-integrate, mGripAI platform makes possible high-speed, sanitary packaging of proteins, produce, baked goods, and prepared foods, directly from bulk, without requiring upstream singulation," said Mark Chiappetta, COO at Soft Robotics.
To keep up with the latest AI news, subscribe to the AI Business newsletter.
Keep up with the ever-evolving AI landscape
Unlock exclusive AI content by subscribing to our newsletter.
You May Also Like
---