AI News Roundup: Artists Ready to Fight AI Text-to-Image Tools
AI News Roundup: Artists Ready to Fight AI Text-to-Image Tools
Also - Google backs out of data center plans in Minnesota and Samsung's new AI innovation course.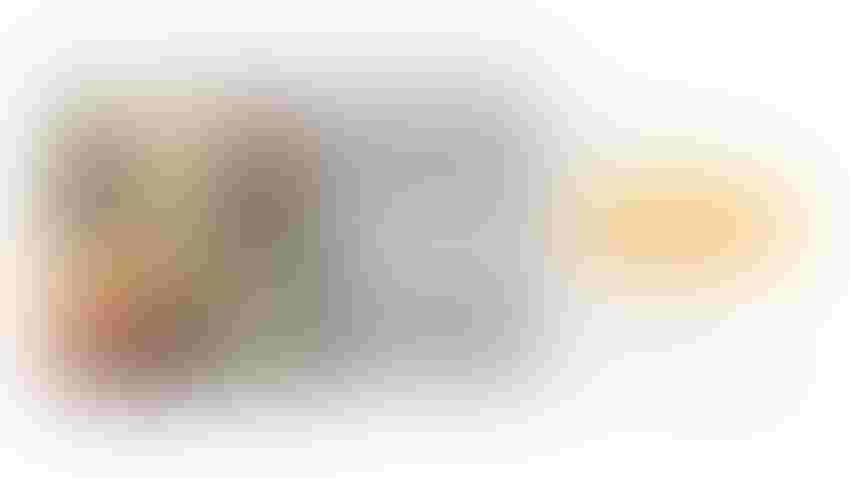 AI Business brings you the latest in deals and products from across the AI world.
This week's roundup covers the artists trying to raise funds to lobby the U.S. government to impose stricter rules on generative AI tools and The Biden Administration's plans to fight online microaggressions with AI.
To keep up to date with coverage of all things AI, subscribe to the AI Business newsletter to get content straight to your inbox and follow the AI Business Podcast on Apple and Spotify.
Artists rally against AI text-to-image tools
A group of disgruntled artists has set up a crowdfunding campaign to raise money to lobby U.S. lawmakers to crack down on AI text-to-image tools.
The Concept Art Association, an advocacy organization for artists working in entertainment, is trying to raise $270,000, The money would go towards a full-time lobbyist in D.C., as well as marketing team members, membership fees for copyright organizations and accommodation.
The campaign reads: "We urgently want to take this conversation to D.C. and educate government officials and policymakers on the issues facing the creative industries if this technology is left unchecked. The speed at which this is moving means we also need to be moving quickly."
They want the U.S. government to update both IP and data privacy laws to address this new technology - including requiring AI companies to adhere to codes of ethics and for AI companies to compensate artists a sum per generation.
The group also wants the government to take action against Stability AI, the group behind the Stable Diffusion AI text-to-image tool, for "knowingly releasing irresponsible open source models with no protections to the public."
Cerebras' Andromeda to power generative AI models
Sticking with generative AI, Cerebras, the AI company behind the mammoth Andromeda supercomputing platform, is offering to train generative AI models.
Cerebras announced partnerships with Cirrascale Cloud Services, which offers infrastructure for natural language processing, and Jasper, the AI-powered market copy generator.
Cerebras' deal with Cirrascale will see the pair power the training of generative Transformer (GPT)-class models, like OpenAI's GPT-3.
And the partnership with Jasper will see the Andromeda AI supercomputer enhance Jasper's generation accuracy.
"Our mission is to build the fastest AI hardware for the most complicated AI problems. Our recent introduction of Andromeda, the industry's largest supercomputer, advanced this vision by enabling our partners to train large language models more quickly, to higher accuracy, with better results in less time and with less energy," said Andrew Feldman, founder and CEO of Cerebras.
Biden backs AI to beat social media trolls
The Biden Administration has issued grants worth $550,000 to the University of Washington to develop an AI model capable of detecting microaggressions on social media.
Government spending records show that the grant was awarded as part of President Biden's $1.9 trillion American Rescue Plan.
The University's researchers will now be tasked with developing "lightly supervised, interpretable machine learning approaches—grounded in social psychology and causal reasoning—to detect implicit social bias in written discourse and narrative text."
In the first phase of the project, the researchers will look at microaggressions focused on gender. Phase two will then look at biases aimed at the LGBTQ community.
The project is set to last five years. It will aim to conclude upon the development of new datasets, algorithms and models that "provide people-centered text analytics, and pinpoint and explain potentially biased framings, across languages, data domains, and social contexts."
Samsung launches US Innovation Campus
Samsung's electronics arm is to launch an AI course at its Innovation Campus in the U.S.
The course is tailored to capturing millennial and Generation Z talent and wants to "empower its participants to grow into well-rounded professionals."
Participants will be taught basic software skills and given knowledge of emerging tech capabilities.
Further to Samsung's course, from January through May 2023, women aged 17-35 can take part in a virtual course that will teach various topics including unsupervised learning, natural language processing and deep learning.
"I look forward to seeing how all of the participants apply this newfound knowledge to drive purposeful change and break the barriers for women in tech," said Michelle Crossan-Matos, chief marketing, citizenship and communications officer at Samsung Electronics America.
Google backtracks on Becker
Google has changed its mind on plans to a data center in Becker, Minnesota.
The search engine giant was set to spend some $600 million on the site but has since decided against the move. The news broke after Minnesota-based Xcel Energy terminated its electric service agreements with Google.
The 300-acre site was to provide 50 jobs, but landowner Xcel is now reportedly in talks with another company, Elk River Technologies, to buy the land to create a data center.
A Google spokesperson said: "We are proud to be part of the Minnesota community and remain committed to growing the industry and jobs in the state. While this project isn't progressing right now, that doesn't rule out engagement on projects in the future."
Keep up with the ever-evolving AI landscape
Unlock exclusive AI content by subscribing to our newsletter!!
You May Also Like
---