AI News Roundup: ChatGPT+ Launches in India
AI News Roundup: ChatGPT+ Launches in India
Also - can AI save the conveyor belt sushi restaurant?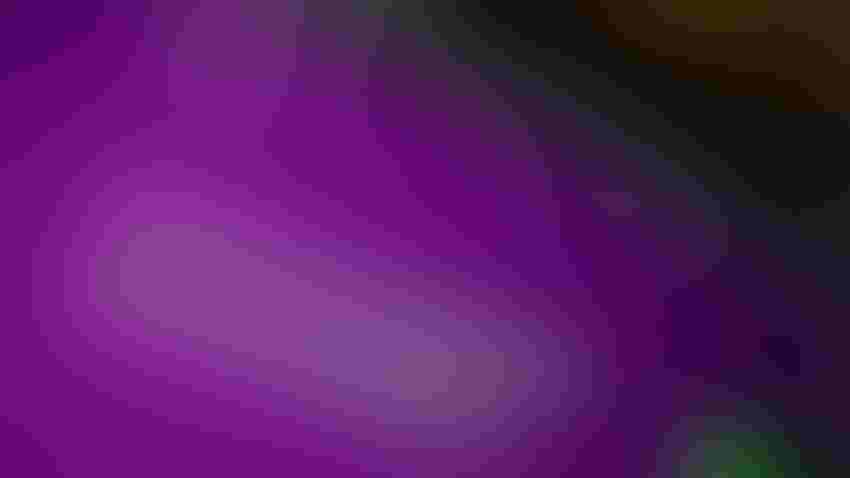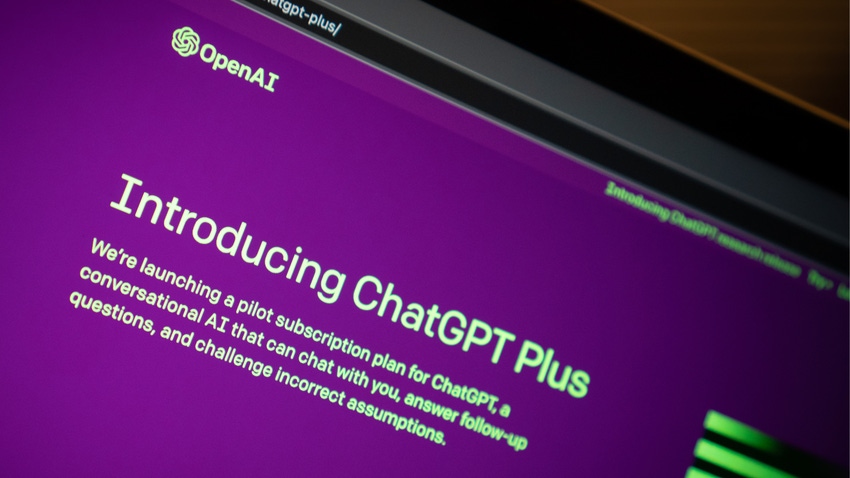 At a Glance
ChatGPT+ launches in India, the second largest user market for OpenAI's chatbot

AI cameras are being used to catch unruly customers in conveyor belt sushi restaurants

Widow of late YouTuber decides not to delete his channel over voice cloning fears
AI Business brings you the latest in deals and products from across the AI world.
This week's roundup covers the launch of ChatGPT+, OpenAI's premium AI chatbot offering, in India, among other developments.
To keep up to date with coverage of all things AI, subscribe to the AI Business newsletter to get content straight to your inbox and follow the AI Business Podcast on Apple and Spotify.
ChatGPT+, OpenAI's premium offering of its popular chatbot, is coming to India.
In early February, OpenAI announced the launch of a subscription model version of ChatGPT, promising faster response times and access to the application at peak times. ChatGPT+ costs $20 per month and users get the option to ask up to 50 questions every four hours.
But it was only available in the U.S., until now, as OpenAI announced ChatGPT+ is being made available to users in India.
The move makes sense as India is the second largest user of ChatGPT, after the U.S., accounting for 7.10% of total users.
Initially, Indian users trying to take out a subscription in local currency were unable to, but the issue has since been resolved.
Can AI save the conveyor belt sushi restaurant?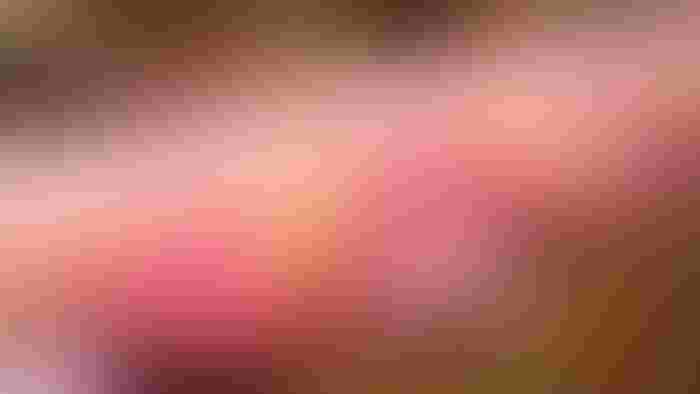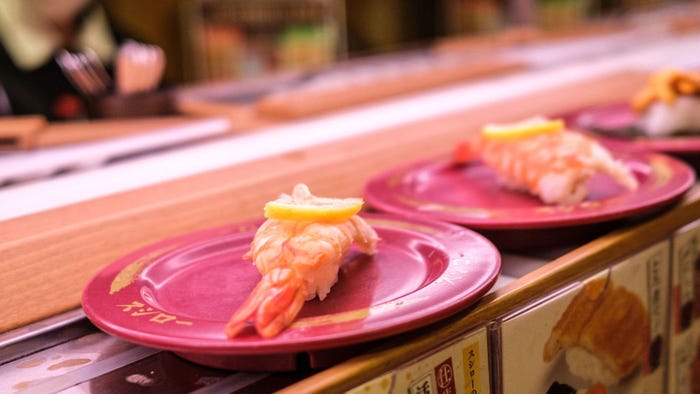 Image PhilipP Fong/AFP via Getty Images
After an alarming number of customers in Japanese sushi restaurants began licking food on conveyor belts, one chain has brought in AI-powered cameras to monitor guests.
TikTok videos show guests at Kaitenzushi sushi restaurants, where the food is served via a conveyor belt, licking items then putting them back, sneaking food and stubbing out cigarettes on dishes. The increasing number of these videos has caused many conveyor belt restaurants, popular with tourists in Japan, to think about getting rid of their gimmicks.
However, the Kura Sushi chain announced plans to kit out its restaurants with AI tools to stop unhygienic pranksters.
The conveyor belts are now fitted with sensors to detect when food items are taken and cameras to monitor guests. If the AI security system detects a patron misbehaving with an item and then returning it, an alarm triggers and staff are made aware, with the police sometimes notified. Several pranksters have already been arrested for pranks at Kaitenzushi restaurants.
Widow of late YouTuber on AI voice cloning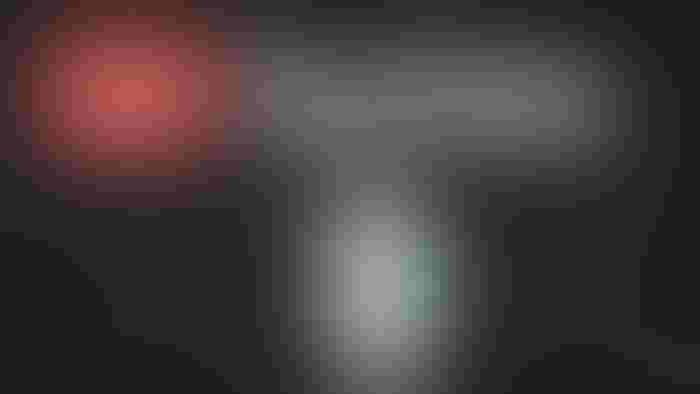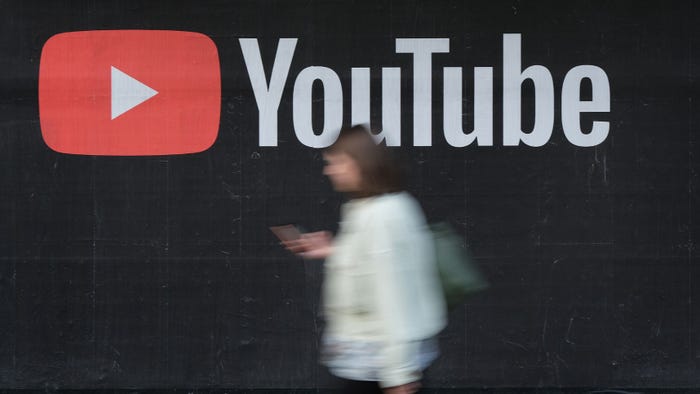 Sean Gallup/Getty Images
The widow of the late YouTuber TotalBiscuits has responded to claims she deleted his videos to prevent AI from using his voice to promote political and social views.
Outlets reported that Genna Bain considered the decision after users began uploading content of TotalBiscuits saying transphobic comments.
Bain died of cancer back in 2018 at just 33 but had a trove of content that could be used to train a machine-learning model to clone his voice.
Bain tweeted in early March that she was considering scrubbing her late husband's content from the Internet to preserve his voice.
However, Bain later said she had "no plan to" remove his videos.
"I'm choosing to preserve his content in the hopes that everyone can use that as a guidepost to be referenced when the inevitable happens: some widely inappropriate audio from a bygone era 'leaks' and fans will have to decide if it's real or fake."
Bain added that she had every piece of content the late YouTuber ever produced backed up.
Mozilla to fund responsible AI
Mozilla has launched a challenge for developers to create trustworthy AI applications.
The Responsible AI Challenge, unveiled at SXSW 2023, will see participants given access to mentors to build responsible AI applications.
Entrants have the opportunity funding, with Mozilla investing $50,000 into the top applications and projects, with a grand prize of $25,000 for the first-place winner.
"We believe in AI: in its power, its commercial opportunity, and its potential to solve the world's most challenging problems. But now is the moment to make sure that it is developed responsibly to serve society," said Mozilla senior vice-president Imo Udom.
Discord bows to pressure over AI privacy policy changes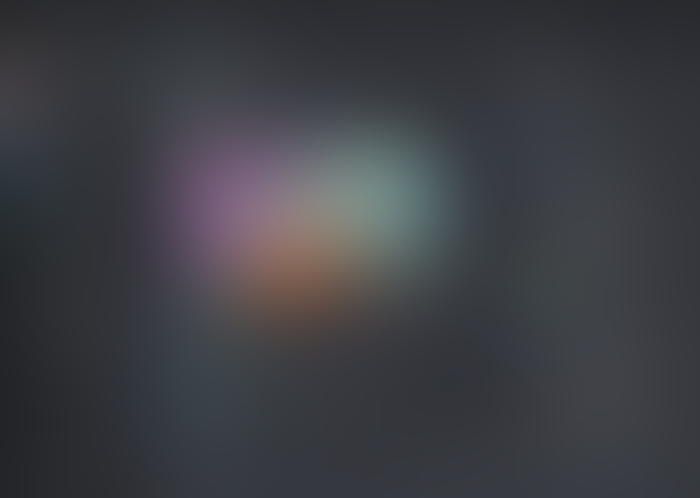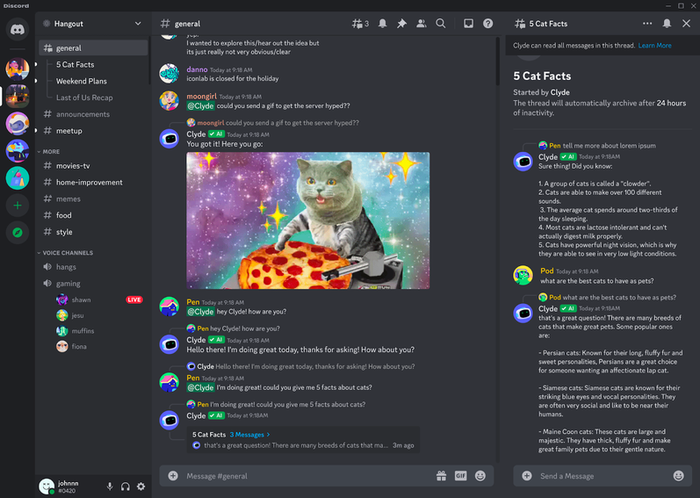 Discord
Last week, popular voice and instant messaging platform Discord launched its AI chatbot, Clyde, using tech from OpenAI.
Discord proudly proclaimed that OpenAI was not permitted to use Discord user data to train its models. However, one update that Discord didn't shout about changed its privacy policy on user data. Discord changed its privacy policy to remove pledges not to collect data about screen recordings and voice and video chats.
Discord's privacy policy originally read, "We generally do not store the contents of video or voice calls or channels," and "We also don't store streaming content when you share your screen."
However, shortly after the AI update, Discord removed them triggering user anger. Just one day later, Discord bowed to pressure and added the guarantees back in.
A Discord spokesperson told Gizmodo that nothing had changed but refused to elaborate as to why it removed the privacy guarantees in the first place.
Splio buys SaaS marketing rival Tinyclues
SaaS marketing platform provider Splio has acquired rival Tinyclues.
Tinyclues offers SaaS predictive marketing that utilizes deep learning AI. Its platform analyses first-party data signals so that customer relationship management teams can accurately predict customer purchase intent.
No financial details were disclosed, however, the team from Tinyclues will be joining Splio, taking staff numbers to 250.
Splio will also gain access to Tinyclues' clients, including Samsung, Tiffany & Co. and SNCF Connect. Splio already works with the likes of Decathlon, Longchamp and Orange.
"AI has become the new standard for better understanding customers and personalizing large-scale marketing communications regardless of industry or business size," said Splio CEO Mireille Messine.
Keep up with the ever-evolving AI landscape
Unlock exclusive AI content by subscribing to our newsletter!!
You May Also Like
---