AI news roundup: Cloud cyber insurance for SMEs, TikTok's text-to-image AI
AI news roundup: Cloud cyber insurance for SMEs, TikTok's text-to-image AI
Also - A new peek at Tesla's Dojo, Gilead to buy MiroBio and IBM, UTSA raise a racquet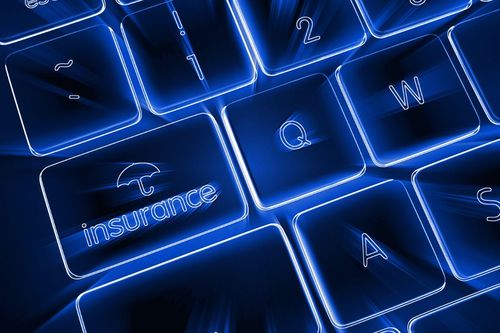 Also - A new peek at Tesla's Dojo, Gilead to buy MiroBio and IBM, UTSA raise a racquet
AI Business brings you the latest in deals and products from across the AI world.
This week's roundup covers cloud cyber insurance, the extension of IBM's long-running partnership with the U.S. Tennis Association, TikTok's new AI tool and more!
To keep up to date with coverage of all things AI, subscribe to the AI Business newsletter.
Cloud cyber insurance for SMEs
Cowbell Cyber is teaming up with reinsurance giant Swiss Re to offer cyber insurance for cloud workloads — designed for small- and mid-sized enterprises (SMEs). The product is for companies that use AWS for cloud services with annual revenue of up to $750 million.
The partnership sees Cowbell providing insurance while Swiss Re is bringing its risk monitoring technology called Cyber Guardian to the table.
The program grants customers access to Cowbell Factors, which provide a relative rating of an organization's risk profile against the company's monitored risk pool of 25 million U.S. SMEs. The program also features Cyber Guardian, which "leverages security configuration data directly from the customer's AWS environment to allow risk monitoring and risk scoring used in underwriting."
"The world is digitizing fast and cyber insurance needs to keep up," said Jack Kudale, founder and CEO at Cowbell. "Our partnership brings together a wealth of cyber risk expertise and enables us to make sure policyholders are well protected with accurate insurance coverages that are specifically tailored to cloud environments. "
TikTok pulls a DALL-E
The social media app TikTok has a new feature: A text-to-image AI generator.
Users of the app can type in a prompt to receive an image that can act as a background in their videos. Dubbed 'AI Greenscreen,' the tool is more simplistic in design compared with other text-to-image AI systems such as OpenAI's DALL-E 2.
Figure 1: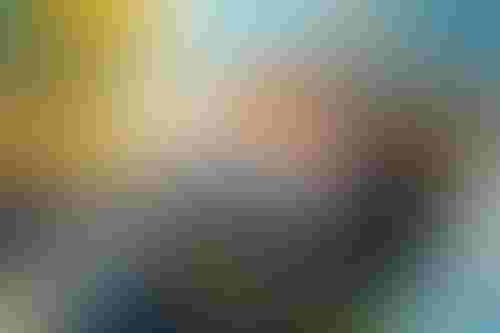 Drunken penguins playing Twister (Image credit: Andersson Arte on YouTube)
There is also a fail-safe: If a user inputs a prompt referring to violence or nudity, the model will generate an abstract image, so as not to violate the app's community guidelines.
Gilead to buy MiroBio
Pharma giant Gilead is to acquire biotech startup MiroBio for $405 million.
MiroBio, a spinout from Oxford University, is working to develop treatments for autoimmune patients. Since 2019, the company has raised $130 million in venture funding.
MiroBio's I-ReSToRE platform (REceptor Selection and Targeting to Reinstate immune Equilibrium) supports the identification and development of therapeutics that utilize inhibitory signaling networks to restore immune homeostasis for patients.
Gilead said it plans to advance agonists derived from MiroBio's platform over the next several years.
"The team at MiroBio has spearheaded foundational research for agonist antibodies following a rigorous scientific approach," said Flavius Martin, executive vice president of research at Gilead. "We believe that MiroBio's unique platform technology has the potential to produce best-in-class agonist antibodies targeting immune inhibitory receptors."
The all-cash deal is subject to regulatory approval.
Voice-interactive theme park rides?
NBCUniversal's theme park division, Universal Studios, has filed for a U.S. patent on a technology that lets rides become more interactive through voice commands.
Titled 'Interactive Pepper's Ghost Effect System' (Application number 63147973), it details how a handheld device could send and receive data via microphones and sensors to allow a character on a ride to respond to the user's actions.
The patent was filed last February and was only published this August, meaning the technology has not yet been granted. The publishing phase allows for other holders to potentially contest or oppose the application on the grounds of being too similar to an already existing application.
Universal Studios can still abandon the patent at the publishing stage. And if it does go on to become granted, there's no guarantee that Universal Studios will implement the technology in one of its theme parks.
IBM's new digital offerings for USTA fans
IBM has extended its partnership with the U.S. Tennis Association (USTA) — with plans to enhance the U.S. Open digital offerings with new features.
One of those new features is Win Factors, designed to provide fans with an increased understanding of the elements affecting player performance such as court surface, rankings and head-to-head records.
Another new feature will let fans register their own match predictions via the U.S. Open app and website. The 'Have Your Say' function will allow fans to compare their prediction with the aggregated predictions of other fans and the AI-powered Likelihood to Win generated by IBM.
"IBM's expertise and digital leadership have brought our fans closer to the tournament for the past three decades," said Kirsten Corio, USTA chief commercial officer. "We are excited to continue to leverage IBM's innovative tech to serve up the tournament in exciting new ways and deepen global fan engagement with the U.S. Open."
A peek into Tesla's Dojo
Tesla has provided a glimpse into its secretive supercomputer project, Dojo.
The company's AI and autopilot lead, Tim Zaman, recently tweeted that Tesla has the world's seventh largest graphics supercomputer by GPU count.
According to Zaman, the supercomputer has 7,360 Nvidia A-100 GPUs, each of which has 80GB of graphic memory. It increased from last summer's count of 5,760 Nvidia A100s — an additional 1,600 GPUs were added.
Despite the increase, however, the company has fallen to seventh place in the world from fifth place last year.
Dojo is part of Telsa's plans to use supercomputers to train self-driving car capabilities based on optical cameras, rather than Lidar. In April, Toyota announced similar plans to ditch Lidar.
Microsoft Beijing saves energy
Johnson Controls said it has partnered with Microsoft's Beijing Campus to optimize energy use in its buildings.
The campus, which consists of two buildings with a total building area of 148,000 square meters (1.6 million square feet), is using Johnson Controls' Metasys Building Automation System (BAS) to monitor cooling and heating equipment.
The result was a 28% increase in energy savings due to changes such as upgrading the building's chiller systems.
After the duo's energy-saving work, the Beijing Municipal Government and Haidian District Government granted the campus a financial subsidy.
Torch.ai awarded cyber contracts
The U.S. Department of Defense (DoD) and the U.S. Navy have awarded contracts to data infrastructure outlet Torch.AI. The amount was not disclosed.
Torch.AI will provide the defense department with software to monitor and analyze cyber and insider threats. Its System for Insider Threat Hindrance (SITH) platform will use both government and commercial datasets to enhance security.
"There are few situations where the quality and availability of data is more important than cyber and insider threat. It's a huge problem. It's getting worse every day," said Brian Weaver, founder and CEO of Torch.AI. "Torch.AI software is mission-ready today."
Meanwhile, Torch.AI will provide the Navy with AI and data infrastructure software to monitor and enrich sensors, vessels and other maritime data sources.
The integration aims to provide AI and ML capabilities so the Navy is better able to manage its fleet across its complex IT environment.
U of Arkansas, NIH and Google to partner
The University of Arkansas has secured a $140,000 grant from the National Institutes of Health and will work with Google to develop cloud-based learning modules for using AI and ML applications in biomedical research.
The modules will "help educate biomedical researchers on the ways that AI and ML, both rapidly becoming important tools in biomedical research, can enhance and streamline data analysis for different types of medical and scientific images," according to the university.
A team of researchers led by Prof. Justin Zhan will conduct the project to see whether the technologies can enhance and streamline data analysis for different types of medical and scientific images. They also will address the computational requirements of AI-driven research, which can be "tremendous."
"While the big data revolution transforms biology and medicine into data-driven sciences, traditional education is responding slowly," said Zhan. "Addressing this shortcoming is part of what we're trying to do."
Keep up with the ever-evolving AI landscape
Unlock exclusive AI content by subscribing to our newsletter!!
You May Also Like
---