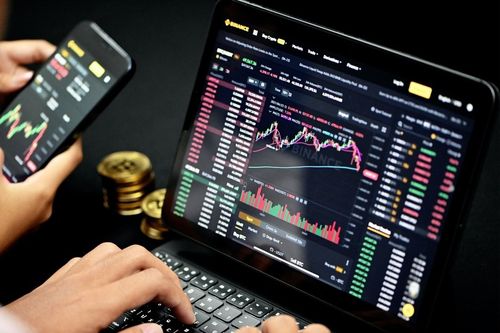 Also: Face swapping tech, Qualcomm robots and teaching data centers to kids!
AI Business brings you the latest in deals and products from across the AI world.
This week's roundup covers news from the growing crypto crash, Ian Goodfellow leaving Apple and more!
To keep up to date with coverage of all things AI, subscribe to the AI Business newsletter to get content straight to your inbox.
Crypto market crash: Digital currencies in widespread sell-off
The crash has seen Bitcoin and Ethereum, the two biggest cryptocurrencies, both shed over 20% in value over the past week.
Some stablecoins, designed to only ever trade at a fixed value relative to a conventional currency, like tether, are trading at less than $1.
And several crypto billionaires, including Binance founder Changpeng Zhao, have seen their fortunes shrink. Zhao's wealth has fallen by $84 billion this year to just $4.5 billion.
The market crash is also hitting NFTs given their ties to certain cryptocurrencies. Yuga Labs, the company behind Board Ape Yacht Club, is Ethereum-based and has seen sales drop by drop by 86%.
The crypto market's current woes stem from wider U.S. economic issues - with inflation at 8.3% and tech stocks slumping.
Crypto has incurred several market crashes in the last decade, but the tether price could make this particular occurrence a major problem - as several stablecoins hold reserves in other cryptos, potentially leading to a domino effect.
Apple's machine learning director quits over return-to-office policy
Ian Goodfellow, who had been at Apple since 2019, took issue with the company's mandated return to the office for three days per week.
Upon resigning, he argued that more flexibility would have been "the best policy for my team."
Apple staff are now required to work in-person on Mondays, Tuesdays and Thursdays, with employees also able to work fully remotely for up to four weeks per year.
Prior to his department, his ML work focused on Apple's Special Projects Group. Before joining the iPhone makers, Goodfellow was part of the Google Brain research team and also spent time at GPT-3 developers OpenAI.
Figure 2: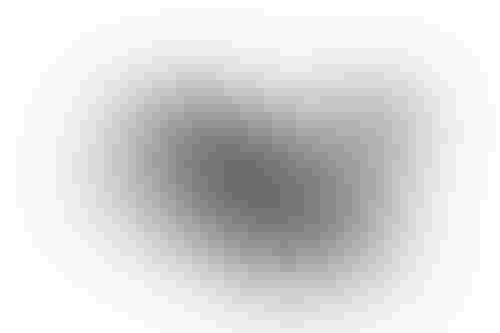 Qualcomm has thrown its hat into the robotics ring
At its 5G Summit, the semiconductor manufacturing unveiled the RB6 platform designed as an off-the-shelf dev kit for building autonomous mobile robots and drones that utilize 5G.
The platform gives robotics developers access to software capabilities that are designed to support  70–200 Trillion-Operations-Per-Second (TOPS).
"We are fueling robotics innovations with 5G connectivity and premium edge-AI that will transform how we think and approach challenges and ever-evolving industry expectations in the digital economy," said Dev Singh, head of autonomous robotics, drones and intelligent machines at Qualcomm.
The San Diego-based company showcased a reference design - the RB5 AMR, which is a small wheeled robot designed to deliver packages and handle materials.
The reference design unit is available for pre-sale now through ModalAI. The RB6 development kit is available for sale through Thundercomm.
Pharma giant AbbVie is teaming up with AI company Cerebras Systems
The collaboration will see AbbVie use Cerebras's CS-2 system which accelerates AI work while reducing power consumption.
The North Chicago-based pharma company said using Cerebras CS-2 for biomedical natural language processing models, achieved over 128 times the performance of a typical GPU while using just one-third of the energy.
"A common challenge we experience with programming and training is providing sufficient GPU cluster resources for sufficient periods," said Brian Martin, head of AI at AbbVie.
"The CS-2 system will provide wall-clock improvements that alleviate much of this challenge while providing a simpler programming model that accelerates our delivery by enabling our teams to iterate more quickly and test more ideas," he added.
AbbVie's AI work saw it partner with Intel in December 2020 to create Abbelfish, a language translation service originally designed for German to English translation. The system is used to translate biomedical literature as part of R&D projects.
Figure 3: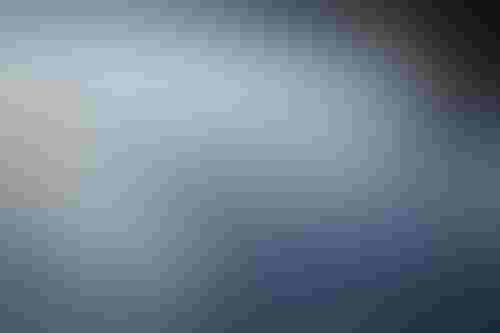 AI-powered satellite imagery provider EOS Data Analytics (EOSDA) partners with GEOSAT
The pair will work together to develop EO products in Ukraine and other global markets.
European EO satellite operator GEOSAT will provide imagery, which EOSDA will then process and analyze for services focusing on several core sectors, including agriculture, forestry and natural resources exploration.
The announcement comes as several EOSDA staff fled Ukraine's capital Kyiv for safety in Poland amid Russia's ongoing invasion of the country. Among them was Lina Yarysh, the company's director of customer success, who recently told AI Business what the wider AI community can do to help the war effort.
Korean firm's face-swapping technology
Kakao Brain, the AI research arm of Korea's web service company Kakao has shown off new face-swapping tech. Dubbed Smooth-Swap, the technology is model-based which enables users to swap faces during video playback.
The system is a U-Net-based architecture and has an integrated smooth identity embedder, which Kakao says can create higher-quality images when changing a  subject's face shape.
"I strongly believe this technology will accelerate innovation in the face-swapping sphere, bringing us another step closer to the incredibly immersive metaverse we always dreamed of as wells as the digital human services of the future," said Kim Il-doo, CEO of Kakao Brain.
Kao Data's new education program teaches kids about data centers
Dubbed the Kao Academy, the company has enlisted the help of educational charity the Cambridge Science Centre to create learning resources for seven-to-11-year-olds.
The learning resources will be accessed via an interactive website, with kids able to download resources on building their own data centers and how Kao's site in Harlow, Essex was built.
A competition to build a data center could earn the children prizes including $182 of Lego and a visit to the Kao Data Campus in Harlow.
"Starting with children, and through the Kao Academy, our mission is to drive greater awareness of data centers, their crucial role, and showcase the people who design, build and operate them," said Adam Nethersole, vice president of Kao Data.
Keep up with the ever-evolving AI landscape
Unlock exclusive AI content by subscribing to our newsletter!!
You May Also Like
---