AI news roundup: Meta's 3D ads, Roche and Bristol Myers partner on AI
AI news roundup: Meta's 3D ads, Roche and Bristol Myers partner on AI
Also: Otter.ai summarizes meetings, Panasonic unveils new autonomous factory tool and Saros acquires Robo-rival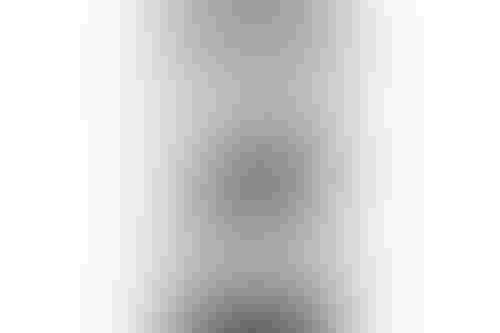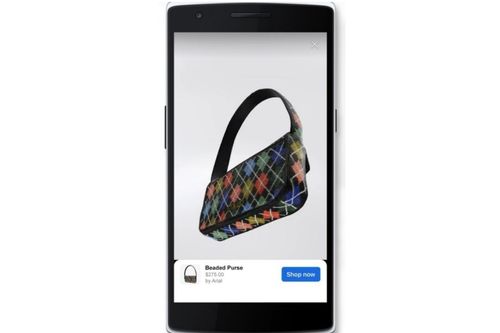 Also: Otter.ai summarizes meetings, Panasonic unveils new autonomous factory tool and Saros acquires Robo-rival
AI Business brings you the latest in deals and products from across the AI world.
This week's roundup covers algorithm collaborations between Roche and Bristol Myers Squibb, MarkLogic's defense contract, Otter's AI upgrade and more!
To keep up to date with coverage of all things AI, subscribe to the AI Business newsletter to get content straight to your inbox.
Meta wants to advertise your stuff - in 3D!
Meta, the parent company of Facebook and Instagram, has announced plans to ease deployments of three-dimensional ads by integrating with 3D commerce firm VNTANA.
The move would see brands able to upload 3D models of products to Meta's social media sites and convert them into ads.
Users would then be able to see a 3D ad and be able to manipulate it via their device.
The plan is to act as a stepping stone into advertising in the metaverse, according to VNTANA chief executive Ashley Crowder.
Meta's partnership with VNTANA comes shortly after similar deals with AR brands Perfect Corp. and ModiFace to run 3D and AR advertising on its sites.
Your browser does not support the video tag.
Big Pharma AI partnership
Pharma firms Roche and Bristol Myers Squibb are collaborating on AI-related projects.
One project is related to an AI-based image analysis algorithm that has the potential to generate biomarker data from clinical trial samples.
The second project involves another algorithm that can analyze clinical trial samples and generate quantitative spatial biomarker data.
These innovations can "potentially enable more precise diagnoses, improved clinical decision-making and lead to more personalized treatment strategies," according to the companies.
Data from both projects will be used to aid in cancer diagnosis and advance personalized health care treatment options, to improve outcomes for patients.
"The ability to more deeply interrogate images will present opportunities to better understand disease biology, potentially leading to expanded and improved drug development options and ultimately highly effective patient selection strategies," said Sarah Hersey, vice president of translational sciences and diagnostics at Bristol Myers Squibb.
Panasonic banks on factory of the future
Panasonic's factory solutions arm has launched a new automated production system to bring the autonomous factory to life.
The NPM G Series is an integrated range of Surface Mounted Technology production systems that can be customized based on a manufacturer's needs. It can respond immediately to customer supply and demand changes through continuous, automatic updates, according to the company.
Currently, when fluctuation problems arise on the frontlines of production, companies use human specialists to solve the problem. The NPM G series uses AI instead for these tasks.
The system has built-in AI to improve operations, as well as an auto-setting feeder that allows users to create efficient production lines.
A variety of NPM G Series units will be launched throughout the year.
Otter.ai will summarize meetings for you
AI-powered transcription service Otter has launched a major update that includes meeting summaries for easier recall.
It also offers the ability to assign actions and capture moments from meetings, add screenshots from virtual meetings to add to notes and improve calendar functionality by letting users join Zoom, Google Meet or Microsoft Teams meetings directly from Otter. Its Otter assistant can join a meeting and take notes for you if you're running late.
Otter's updates are available now for existing business users and in May 2022 for all others.
Figure 1: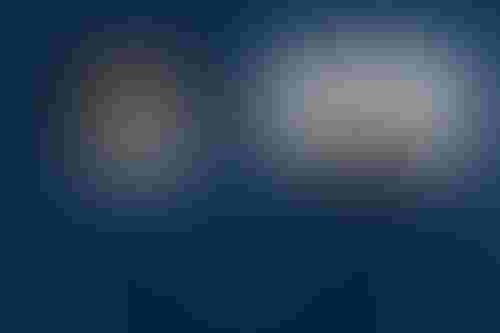 Sarcos acquires robotics rival RE2 for $100 million
Sarcos, a developer of robotic exoskeletons for use in construction, has acquired Pittsburgh-based RE2 Robotics.
RE2 develops robotic systems for the aviation, construction, defense, energy and medical industries.
The deal was valued at $100 million — made up of $30 million in cash and $70 million in Sarcos stock.
Sarcos said that all RE2 staff will remain, with RE2 CEO Jorgen Pedersen moving to COO.
RE2 provides robotic arms that have seen deployments in surgical roles, as well as for use cases such as aviation maintenance and construction automation.
Sarcos developed the Guardian line of robots, which are designed to reduce injury risks on construction sites.
U.S. Department of Defense backs MarkLogic to create AI metadata
Data integration firm MarkLogic Corp. was awarded a contract to speed up the transformational impact of AI throughout the U.S. Department of Defense.
MarkLogic won part of the $240 million Data Readiness AI Development contract and will now work with the Joint Artificial Intelligence Center (JAIC) to identify AI use cases related to preparing data for use in AI applications to solve complex technical challenges.
MarkLogic's platform ingests data to create metadata to support AI models. The California-based firm will now provide access to curated data sets on new or existing DoD or government platforms in support of third-party AI data science and AI development activities.
Netcore snaps Unbxd
SaaS brand Netcore Cloud is acquiring search-personalization company Unbxd.
Founded in 2012, Unbxd's intelligent search solutions are designed to improve retention and conversions for e-commerce retailers. The likes of Ashley Homestore, The Children's Place and Home Shopping Network are among the brands using its tools.
Netcore said Unbxd's management will not change, with the company set to operate as an independent entity.
The Mumbai-based company said it will also be infusing additional funding into Unbxd to propel the company's growth in developed markets.
The Hammers nail down AI partnership
Premier League football club West Ham United have struck a partnership with an AI company - a first for the 120-year old sports team.
Fetch.ai is the Cambridge-based creator of a blockchain and AI network that lets individuals conduct activities online, such as booking a hotel or flight, without being tracked. Fetch also works with various industries in the manufacturing, supply chain, health care and mobility sectors.
The alliance calls for Fetch to advertise in London Stadium on the LED perimeter advertising system, as well as the team's international channels, among other initiatives.
To keep up with our news coverage, subscribe to the AI Business newsletter.
Keep up with the ever-evolving AI landscape
Unlock exclusive AI content by subscribing to our newsletter!!
You May Also Like
---