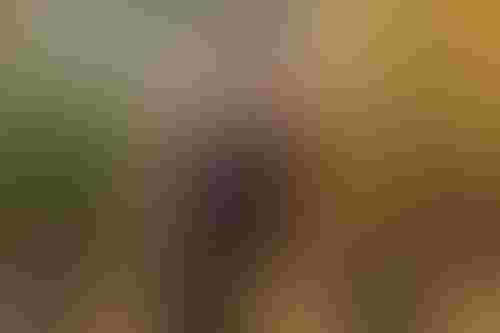 Also - AI at the FIFA World Cup 2022 and a 'shark' joins Vocodia
AI Business brings you the latest in deals and products from across the AI world.
This week's roundup covers Meta's prototype VR headset reveals, a new metaverse-focused research center in Australia and more!
To keep up to date with coverage of all things AI, subscribe to the AI Business newsletter to get content straight to your inbox.
Meta CEO Mark Zuckerberg has revealed a handful of prototype headsets his company is developing.
The units are currently unfinished, but the billionaire CEO said his team was focusing on increasing headset fidelity.
Five prototypes were shown − Butterscotch, Half Dome 3, Holocake 2, Mirror Lake and Starburst.
All the shown devices are still being developed with Meta tapping into engineers and staff from Oculus, makers of the Quest and Rift VR headsets that the company bought for $1.6 billion in 2014.
According to Michael Abrash, chief scientist of Meta's Reality Labs, the Mirror Lake device appears "promising."
The headset is styled after ski goggles and houses high-fidelity displays. While still only a prototype, Abrash said the headset could be a "game-changer for the VR visual experience" if it comes to fruition.
A new $100 million metaverse R&D center is to be built in Melbourne, Australia.
The project is being created by Thai startup Translucia Global Innovation and Australian software developer Two Bulls.
The Metaverse Research and Development Centre (MRDC) will soft launch this November and is designed to support metaverse-related projects from smaller companies.
The companies behind the project hope MRDC will help create tangible metaverse products and platforms.
"The MRDC will be a great way to attract metaverse visionaries, helping Translucia fulfill its incredible vision and benefiting the world," said Two Bulls CEO James Kane.
Researchers have created a resource package designed to make it easier for AI to understand spoken questions and commands.
The Spoken Language Understanding Resource Package (SLURP) includes an open dataset in English spanning 18 domains.
According to the scientists from Heriot-Watt University and the University of Edinburgh, building massively multilingual NLU models for virtual assistants like Alexa is difficult due to a lack of labeled data for training and evaluation.
Figure 2: Researchers from the universities are part of the National Robotarium.
"Helping people around the world to use voice AI systems in their native tongue is an excellent example of the solutions we're delivering to global challenges and local needs," said Robotarium CEO Stewart Miller.
A new VR platform has been launched that is designed to provide immersive experiences to students.
Dubbed Eduverse, the web-based platform can be accessed via tablets, laptops and VR headsets to provide students with interactive environments. All students can interact with one another via avatars but the teacher would always be in control as the platform is invite-only.
Figure 1: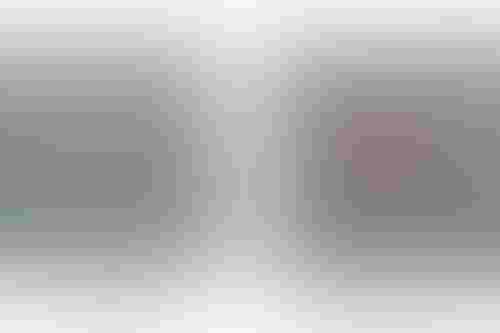 Eduverse is free to teachers, with an option to purchase premium content and tools.
The platform was made by Avantis Education, the company behind the educational VR theme park Avantis World, which is subscription-based.
This year's FIFA World Cup in Qatar will feature an AI tool to help officials with decisions.
The Semi-automated offside technology (SAOT) will be used to judge offside decisions. The system is designed to help speed up Video Assistant Referee (VAR) decisions which, since being introduced in 2018, has drastically slowed down the pace of soccer matches as officials rewind footage.
Figure 3: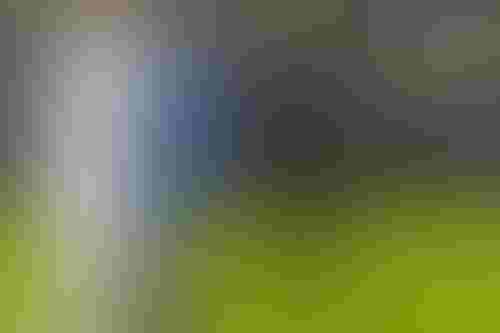 VAR reviews will be conducted with the aid of sensors in the ball that sends out location data 500 times per second, which is then matched against player positions monitored via cameras.
Pierluigi Collina, the chair of FIFA's referee committee, suggested tests of the system have worked well. "SAOT is faster and more accurate and offers better communication to fans. It can create a new form of visualization for supporters at home and in the ground."
Kevin Harrington, one of the original 'sharks' on ABC's Shark Tank, has joined the advisory board at Vocodia.
The entrepreneur also becomes a shareholder in the Florida-based company, which is building AI-powered sales and customer service platforms.
"This is exciting stuff and this is what I've done over the years and as a result, over 20 of my companies have generated over $100 million in revenue and two of them went on to over $1 billion," Harrington said in a video announcing the news.
Keep up with the ever-evolving AI landscape
Unlock exclusive AI content by subscribing to our newsletter!!
You May Also Like
---