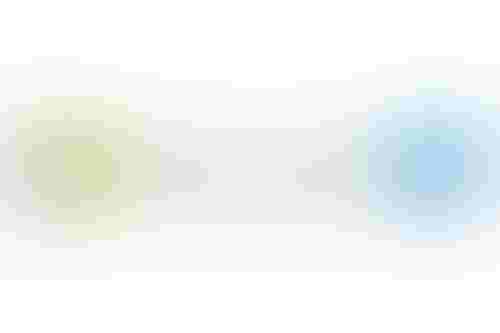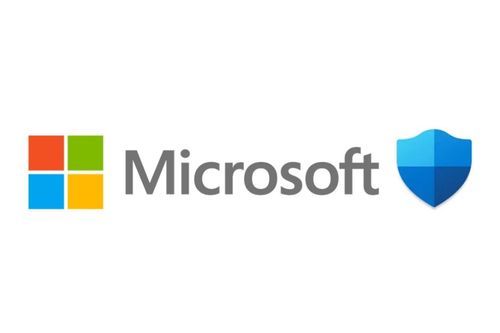 Also – Verizon's AI dashcams for fleets, Shopify invests in marketing automation
AI Business brings you the latest in deals and products from across the AI world.
This week's roundup covers AI-related features added to Microsoft's Defender software, digital transformation at Foxconn's chip factory in Hungary and more!
To keep up to date with coverage of all things AI, subscribe to the AI Business newsletter to get content straight to your inbox.
Microsoft adds AI muscle to cybersecurity
Microsoft has added AI to its Defender security platform for users to protect against ransomware and other attacks.
The new features include Defender Threat Intelligence, which scans the internet in real time, and Defender External Attack Surface Management, which analyzes external facing resources as they appear.
The newly added features are built off technology obtained from RiskIQ following its recent acquisition by Microsoft.
The tools will allow organizations to view web application dependencies and infrastructure via a single platform, making it easier for IT teams to handle potential threats.
Ericsson, Vodafone, AI – Unite!
Ericsson has teamed up with Vodafone on AI solutions designed to improve efficiency at Foxconn's chip factory in Komárom, Hungary.
The Service Continuity solution replaces traditional wired factory networks – providing secure wireless connectivity over private 5G networks.
The system will work to reduce costs that occur during network outages by using AI and ML tools to scan for potential degradation in machines and wider factory systems.
"We are very conscious of the trust placed by Foxconn in Vodafone and have worked jointly with Ericsson to create this unique technical assistance offering for enterprises to ensure that the operation of their private networks is free of unplanned interruptions," said Vodafone business director Mátyás Dobó in a statement.
Verizon's AI-powered dashcams
Verizon Connect has unveiled AI-powered dashcams that alert fleet drivers in real time of high-risk driving behaviors.
The dashcam provides audible alerts to drivers when it detects unsafe driving, including signs of tiredness, distraction and phone usage and then tells drivers to take corrective action.
According to Verizon, the dashcams are ideal for fleet managers as the product can provide them with greater insight into how their vehicles are being deployed. The video data is then automatically analyzed for severity and tagged with context so fleet managers can take actions to improve driver safety.
Figure 1: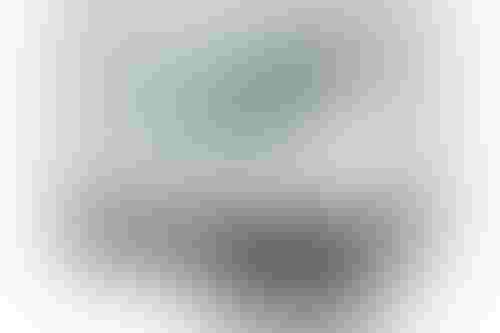 The Verizon Connect Dashcam is available for use with two new camera models, including a road-facing only camera – which can be upgraded with a driver-facing camera add-on – and a dual-facing camera.
"The new AI Dashcam includes advanced features that are designed to boost safety and provide greater insight for fleet managers," said Erin Cave, Verizon Connect director of product management, in a statement. "The new technology provides a significant step to help our customers future-proof their fleets."
VMWare: Making the cloud safer
VMware has unveiled a new solution for AWS designed to make cloud infrastructure more secure.
VMware Carbon Black Workload can be integrated into existing systems and aims to provide IT teams with greater security. The system automatically finds and lists system vulnerabilities.
The real-time feature allows security teams to see workloads that are ephemeral and transient – providing context to help customers better secure their applications.
"Security and IT teams lack visibility and control in highly dynamic and distributed environments," said Jason Rolleston, co-general manager for VMware's Security Business unit, in a statement. "VMware Carbon Black Workload for AWS improves collaboration between these teams via a single consolidated platform for all workloads, regardless of where they're running, to help defenders see and stop more threats."
Shopify invests in marketing automation
E-commerce giant Shopify has invested $100 million into Klaviyo, a marketing automation company.
The companies, which have collaborated previously on recommended email product solutions, will expand on their work.
The technology developed by Boston-based Klaviyo automates email and text messages sent to customers about product recommendations and abandoned shopping carts.
Shopify's $100 million investment brings its total capital raise to $775 million – having previously secured backing from Summit Partners and Accel, among others.
Laiye acquisition
Chinese RPA startup Laiye has acquired Beijing-based Intelligence Qubic (IQ), developer of AutoML. IQ will help Laiye improve the accuracy of its AI models to enhance the business value of intelligent automation.
IQ co-founder and CTO Qian Guangrui will head Laiye's product and solutions work. COO Xu Ning will now serve as head of product solutions and delivery and Shi Dongfeng and Song Yu, respectively the former vice president of sales and director of platform products, will be technology consultants.
This is the second acquisition for Laiye, as the Chinese company looks to expand westward. The company acquired chatbot and voice bot platform Mindsay in April.
The IQ acquisition marks "another key milestone for Laiye as we continue to build an integrated Intelligent Automation platform," said Laiye CEO Wang Guanchun, in a statement.
Terms of the deal were not disclosed.
Boeing donates $10 million to UW - and AI
Boeing has given $10 million toward the construction of an interdisciplinary engineering building at The University of Washington. The ground-breaking will be this fall.
The building will be the new headquarters of UW's AI Education Institute, which will "enable the college to provide a first-class engineering education while advancing cutting-edge research."
The state of Washington also chipped in $50 million; the project is expected to cost $90 million.
Boeing has hired around 1,200 UW engineering grads in the last five years. The aerospace and defense company had been based in Seattle, Washington for nearly a century before moving to Chicago in 2001. In May, Boeing said its headquarters is relocating to Arlington, Virginia.
Keep up with the ever-evolving AI landscape
Unlock exclusive AI content by subscribing to our newsletter!!
You May Also Like
---