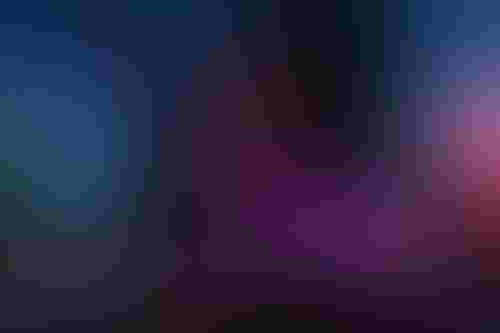 Also, TikTok's data center woes and life sciences in the metaverse
AI Business brings you the latest in deals and products from across the AI world.
This week's roundup covers self-driving trucks, TikTok's data center delays, Advantech's new AI computer solution and more!
To keep up to date with coverage of all things AI, subscribe to the AI Business newsletter to get content straight to your inbox.
Qualcomm eyes metaverse investments in gaming and media
Qualcomm has unveiled the Snapdragon Metaverse Fund, with plans to spend up to $100 million on metaverse-related developers and companies
The fund, which will officially open in June, will see Qualcomm deploy capital through venture investments and a grant program.
The company is specifically eying brands and developers in areas including gaming, where Qualcomm already has a presence, health and wellness, media, entertainment, education and enterprise.
Developers who get backing could also gain access to platform technology, hardware kits and co-marketing and promotion opportunities.
"Through the Snapdragon Metaverse Fund, we look forward to empowering developers and companies of all sizes as they push boundaries of what's possible as we enter into this new generation of spatial computing," said Cristiano Amon, president and CEO of Qualcomm.
Niantic + NZXR
Niantic, the augmented reality developer behind the immensely popular Pokémon Go mobile game, has acquired New Zealand-based developer NZXR.
NZXR has created several AR experiences for both multiplayer games and interactive education.
No financial details were disclosed. NZXR's team will join Niantic to "help accelerate new kinds of AR experiences for the real-world metaverse," a statement reads.
"Joining Niantic, the NZXR team will become an integral part of the design and development of multiplayer real-world AR experiences unique to Niantic," the company said.
Investing in life sciences … in the metaverse
RA Capital Management, the VC fund known for investing in biotech firms, has revealed plans to back firms developing medicines, vaccines and life science platforms in the metaverse.
The fund's 'Meta Strategy' will be funded via cryptocurrency. Despite backing metaverse firms, RA Capital stressed it will continue to conduct "rigorous scientific, technical and corporate due diligence" on all opportunities.
"We've found it is more capital-efficient to run trials in the metaverse than the physical universe," said Peter Kolchinsky, portfolio manager. "It's easier to enroll avatars in clinical trials, easier to cure meta COVID, easier to treat meta tumors."
RA Capital said it's Meta Strategy would reduce potential biological risks associated with life sciences development.
TikTok reveals further delays to its European data center launch
Social media giant TikTok has delayed opening its first European-based data center for the second time.
The 'Transparency and Accountability Center,' located in Dublin, Ireland, was initially set to open earlier this year. The Chinese company extended the opening to later this year but has now pushed the launch to sometime in 2023.
The delays are due to "challenges resulting from the ongoing global pandemic" that has "significantly impacted" the company's original timeline, a spokesperson said.
The company's user data is currently held in sites in the U.S. and Singapore. New EU laws prevent citizens' data from being re-siloed abroad.
Figure 1: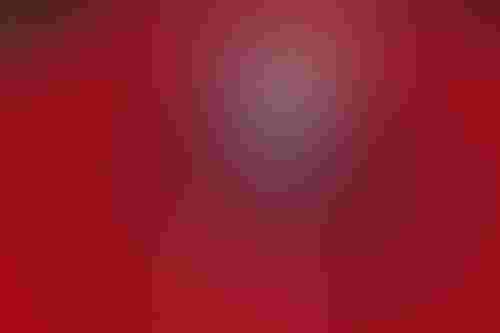 'Semi-crazy' for self-driving trucks
This might not be what country singer Junior Brown meant when he sang "Semi Crazy," but self-driving trucks are hitting the road.
U.S. haulage firm U.S. Xpress is planning to test autonomous trucks with Kodiak Robotics. The pair will launch Level 4 autonomous freight services between Dallas-Fort Worth and Atlanta using Kodiak's self-driving trucks.
Earlier tests the pair conducted saw a Kodiak truck and U.S. Xpress trailers haul freight on four round-trips totaling 6,350 miles, delivering eight commercial loads between Dallas and Atlanta in late March.
The truck ran 24 hours a day for 131 total hours, or nearly five-and-a-half full days. Comparatively, a professional driver can only operate for 11 hours before being required to rest.
"By increasing the number of hours a truck can be used per day to 20+ hours, autonomous trucks will allow carriers to haul more freight with fewer trucks, increasing revenue while decreasing costs," the companies said.
A rotating team of four professional Kodiak safety drivers oversaw the autonomous system. Kodiak has been delivering freight daily on the 240-mile lane from Dallas to Houston since mid-2019, and on the 280-mile lane between Dallas and San Antonio since mid-2021.
Advantech embraces Nvidia's Jetson for AI at the edge
Taiwanese embedded computing developer Advantech has released EPC-R7200: an industrial-grade Box-PC designed to speed up AI deployments.
The new product is compatible with Nvidia's Jetson family modules, including the Xavier NX, TX2 NX and Jetson Nano. The newly launched solution " enables AI developers to automatically actuate I/Os without further driver installation or function configuration setup," the company said.
The EPC-R7200 has an aluminum housing and can accommodate modular and module-specific heat spreaders. It can be deployed in environments in temperatures as low as -40 degrees Celsius. The system also provides 2 x 2-lane MIPI-CSI2 camera inputs for edge AI applications, as well as HDMI ports for 4K resolution displays and a plethora of USB ports.
The system's variety of features makes it "an excellent choice [for] edge AI applications in diverse industries," Advantech's announcement reads.
xx
To keep up with our news coverage throughout 2022, subscribe to the AI Business newsletter.
Keep up with the ever-evolving AI landscape
Unlock exclusive AI content by subscribing to our newsletter!!
You May Also Like
---