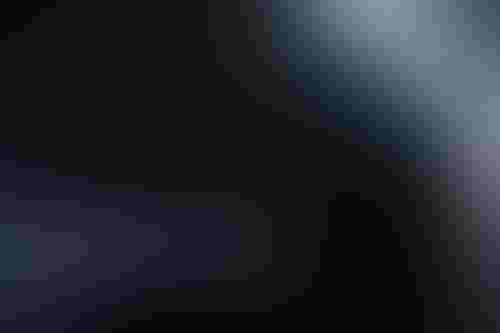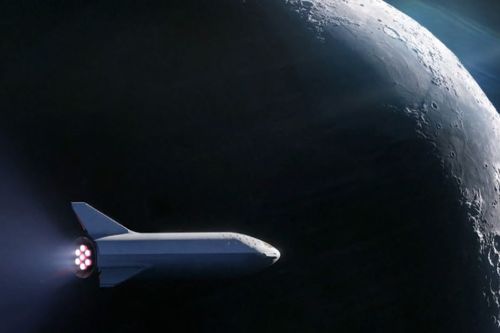 Also - Google's Japan plans and AstraZeneca enters drug target discovery partnership
AI Business brings you the latest in deals and products from across the AI world.
This week's roundup covers the world's first space tourist going back to space, Google's data center plans in Japan and more!
To keep up to date with all things AI, subscribe to the AI Business newsletter to get content straight to your inbox and follow the AI Business Podcast on iTunes and Spotify.
Space tourists book seats on SpaceX
Dennis Tito, who was the first space tourist in the world when he flew on a Russian Soyuz rocket ship in 2001, is planning to go back into space.
Now 82, he plans to get on Elon Musk's SpaceX Starship and take his new bride, Akiko, with him on a week-long flyby of the moon.
Going to space two decades ago was "paradise" and "I've been thinking about it every day since," he told CBS Mornings in an interview. He spent $20 million to fly to the International Space Station but did not disclose how much he and Akiko spent for the SpaceX trip.
He chose the moon flyby because "I will not go back to earth orbit. I've been there, done that."
Asked how she felt about the trip, Akiko Tito, who is a pilot, said "it's amazing."
As for any qualms about their safety, especially since Starship remains in development, Tito said that "everytime a rocket explodes you learn something. So the more rocket explosions we see, the better because then we'll get all the bugs out of it."
Added Akiko: "We're going to make it happen together as a couple. I have no hesitation. Not for a minute."
Starship has 33 engines and is twice as powerful as NASA's Artemis moon rocket. 
Dennis Tito believes it might take five years before they can fly – worst case. That will put him at about 87 years old. 
"I am probably in better physical shape than I was 21 years ago," he said. "Your golden years – maybe it's not going to be a rocking chair. Maybe it's going to be a rocketship."
Microsoft's mixed reality headsets give soldiers nausea
U.S. army soldiers field testing mixed-reality headsets based on HoloLens technology got nausea, headaches and eyestrain, according to documents reviewed by Bloomberg News. The maladies affected more than 80% of those who used them after less than three hours of use.
Such impairment if occurred on a battlefield "would have gotten us killed," according to one soldier.
The soldiers also expressed concern about the weight of the headsets as limiting their movement and bulkiness affecting their field of view.
Microsoft was awarded a $22 billion U.S. Army contract for HoloLens-style headsets in 2021 and delivered its first batch last month.
Figure 1: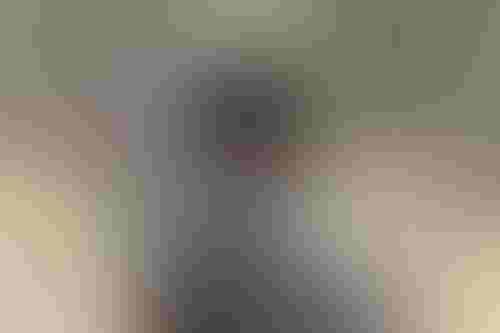 The report of soldier maladies comes during a week when Meta and Microsoft joined hands to realize their VR/AR and mixed reality vision. Microsoft said it would make its Teams, Microsoft 365 and Windows 365 apps available in the metaverse next year.
Google to open first data center in Japan
Google announced that it is planning to open its first data center in Japan next year, in Inzai City, Chiba. 
The project is part of the company's $730 million investment in infrastructure that spans from 2021 to 2024, which also includes the Topaz subsea cable, which will be the first fiber cable to connect Japan with Canada's west coast. It will be ready in 2023.
Google said its overall network infrastructure investments in Japan could add another $303 billion to GDP from 2022 to 2026.
AstraZeneca partners with Illumina on drug discovery
Pharma giant AstraZeneca is collaborating with Illumina, a leader in DNA sequencing, in a program to find targets for drug discovery using AI.
The tie-up will combine their expertise with AI-powered models to increase the "yield and confidence of target discovery to find promising drugs based on human omics insights"
The two will use Illumina's AI-based interpretation tools, PrimateAI and SpliceAI, and combine them with AstraZeneca's analysis framework for rare variant genomic discoveries plus AI tools such as Jarvis. 
"Illumina and AstraZeneca are uniquely positioned to improve the efficiency of pharma pipelines by leveraging industry-leading abilities to identify genetic variants that contribute to human disease," said Joydeep Goswami, Illumina chief strategy and corporate development officer, in a statement. "By identifying genes that show evidence of human disease causality, the combined framework has the potential to prioritize drug candidates with increased likelihood of approval."
US Army awards $14 million AI contract
The U.S. Army Information Systems Engineering Command (ISEC) has awarded a contract worth up to $14 million to Empower AI, formerly NCI Information Systems.
Empower AI enables digital transformation at federal agencies through its AI platform. Under the contract, it will support ISEC in its efforts to modernize the systems infrastructure of the National Defense University, including its audiovisual capabilities at Fort McNair in Washington, D.C. and Naval Support Activity Hampton Roads in Norfolk, Virginia.
The project calls for upgrades at several auditoriums at the two bases, including work entailing engineering, furnishing, installation, securing and testing of the C4I/IT systems, integration of systems, project management support data and on-site training.
Keep up with the ever-evolving AI landscape
Unlock exclusive AI content by subscribing to our newsletter!!
You May Also Like
---