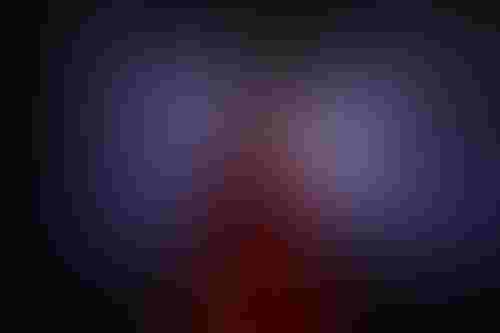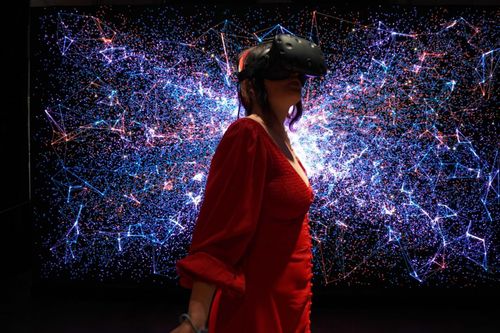 Also, Estonia's voice assistant, AT&T wants more AI tech and FLYR Labs acquisition
AI Business brings you the latest in deals and products from across the AI world.
This week's roundup covers a new group looking to create an open metaverse, Vodafone's AI-powered app that'll be the basis for a study into long COVID and more!
To keep up to date with coverage of all things AI, subscribe to the AI Business newsletter to get content straight to your inbox.
Standardizing the metaverse
D-Link, the Taiwanese network connectivity equipment manufacturer, has joined the Metaverse Standards Forum - a newly established governing body hoping to promote requirements of metaverse interoperability standards.
D-Link will join Adobe, HTC, Nvidia and Huawei as principal members to adopt basic standards that would encourage "an open metaverse."
Interoperability is one of the key issues in the early stages of metaverse adoption. The governing group will look to conduct projects including hackathons and release open source toolsets to accelerate testing and adoption of metaverse standards.
"The metaverse is where humans from diverse cultures interact through immersive experiences in a virtual world. To realize its full potential, the metaverse must be built on open standards with interoperability and consistency to bring various domains together," said CJ Chang, CEO of D-Link.
"D-Link is proud to join the Metaverse Standards Forum at the early stages of its establishment. We intend to collaborate with partners from many industries to make the metaverse a better experience for all through standardization."
Using AI to defeat Long COVID
Vodafone's AI-powered DreamLab app is to be used in studies looking at long COVID.
Long COVID is where an infected individual continues to suffer from the symptoms of the virus well past 14 days. Around 13% of patients go on to suffer symptoms one month or longer after infection and 2.5% at three months or longer, according to figures from the CDC.
To combat this, Vodafone is teaming up with researchers from Imperial College London to uncover how dietary biomolecules and phytochemically rich "hyper food" can help to fight long COVID.
The app harnesses your smartphone's idle processing power to analyze complex data on behalf of the researchers while you sleep. Initially designed to aid in cancer research, the network provider pivoted its function to COVID amid the onset of the pandemic.
The research project is expected to be completed in late 2023, and the results will be available to the research community to support clinical trials.
"Our project takes a radically different approach while uniting the public in one large citizen science AI project," said Dr. Kirill Veselkov, assistant professor at Imperial College London.
"It explores the 'dark matter' of nutrition against long COVID beyond the traditional analysis of five major nutrition categories. Everyone can contribute with their smartphone to this important piece of scientific research without having to be a professional scientist."
Cambridge tops UK AI cities
New figures from SAS suggest that Cambridge is the U.K. city most ready for AI.
SAS's AI-readiness Index saw the university city scoring highest – closely followed by rivals, Oxford.
The index is compiled from seven criteria, including the number of AI-related Master's courses and job ads, tech meet-ups and amount of investment from Innovate UK in a town or city.
Along with having the highest amount of AI-related jobs within a five-mile radius, Cambridge also has a 43% five-year business growth rate, and one of the highest volumes of research and development spending.
Seven of the least AI-ready cities are in the devolved nations. However, Edinburgh, Glasgow and Cardiff all appear in the top 15, with Edinburgh having the second highest number of AI-related courses overall. Camden was the highest ranked of the London boroughs, followed by Westminster and Hackney. 
Manchester and Salford ranked third and fourth place respectively. Collectively, they have 1,392 AI-related jobs available – the most outside London – indicating high demand for people with data skills.
"AI, ML and data analytics are transforming the way businesses and other organizations operate, and the fact that so many cities are embracing it is a positive sign," Glyn Townsend, senior director of education services at SAS for Europe, Middle East and Africa said.
"Many, such as Manchester and Salford, are outside London and the South East, which is good news for the government's 'leveling up' plans
AT&T wants to adopt more AI
AT&T wants to further build out its AI solutions to reach its goal to virtualize 75% of its core network by 2023.
Speaking at the TM Forum Action Week conference, Mazin Gilbert, VP of advanced technology and systems at AT&T Labs, said the company's network "needs to be autonomous and pretty much zero touch."
"It needs intelligence to know when it repairs itself when it secures itself," Gilbert said "The network needs to be contextual, personalized."
The company is already using AI to build out its 5G infrastructure, as well as using AI-powered drones to inspect cell sites in New Jersey. And it's also utilizing AI in its networks to balance traffic across cells.
"Our biggest cost is in planning, design, installing the network and also maintaining the network and securing the network," said Gilbert. "We have built these templates of intelligent agents. These are nothing more than closed-loop systems. Closed loop systems capture data that can be configured for different problems. We push those in our network to collect data."
Gilbert's talk of AI aspirations echoes comments made earlier this year by AT&T Business CEO Anne Chow at MWC 2022. Chow spoke of how the company is attempting to explore partnerships with big tech companies to further build out its network technologies.
Under a partnership with Microsoft, AT&T will bring private 5G wireless networks to businesses and the public sector using Microsoft tech. AT&T Private 5G Edge provides connectivity and embedded applications through a single platform with the use of CBRS or AT&T spectrums.
Nvidia better Run
AI compute orchestration vendor Run.ai has partnered with Nvidia.
The partnership will integrate Run's platform with Nvidia's Triton Inference Server software, which is designed to help standardize model deployment.
Users can deploy multiple models on Triton Server, with Run.ai's technology handling the auto-scaling and prioritization on a per-model basis. The companies now hope to make MLOps more widely available to enterprise users.
The announcement comes a month after Run.AI's director of technical product marketing Gijsbert Janssen van Doorn sat down with AI Business to discuss the company's Israeli roots and simplifying the AI process.
Cutting through Bürokratt-cy
The Estonian Government has launched a new procurement process, aimed at finding developers to work on the nation's "Siri of digital public services," Bürokratt.
The Karis administration is seeking developers with experience in ML and software development to work on Bürokratt which provides Estonian citizens with voice-activated public services.
Bürokratt, which launched earlier this year, is designed to aid with bureaucratized processes like applying for passports and notifying of vaccinations.
According to the Estonian government, the virtual assistant "cuts past bureaucratic processes making public services easier to use, more convenient, and easily accessible."
Data scientists, data analysts and data architects from countries belonging to the World Trade Organization are sought after. The deadline for applicants will close on August 26.
"We take great pride in knowing that our AI-led public services have significantly improved the lives of many of our population, transforming the citizen user experience for the better," said Andres Sutt, Estonia's IT minister.
FLYR me to the moon
Newshore, an airline e-commerce software company, has been acquired by FLYR Labs.
The acquisition will enable airlines to access "frictionless and scalable digital customer experience[s]."
Barcelona-based Newshore was founded in 2008 and counts airlines including Vueling, Sun Express, and HK Express among its clients. It offers customer experience services including e-commerce, customer management and content management solutions.
Its new owner offers a decision intelligence platform – the Revenue Operating System – which uses deep learning to provide automated revenue management services. Newshore's offerings will be integrated into FLYR's platform.
"Our understanding of every customer will enrich FLYR's deep learning models so that customers can be provided with the right product at the right price in the right channel," said Enric Puig, CEO of Newshore.
About the Authors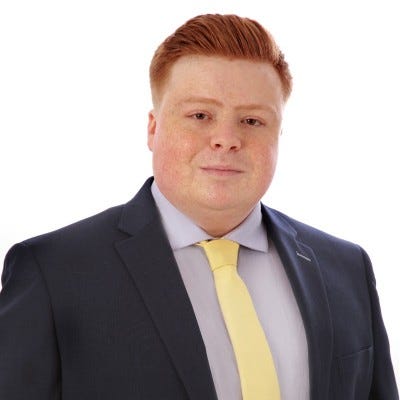 Get the newsletter
From automation advancements to policy announcements, stay ahead of the curve with the bi-weekly AI Business newsletter.