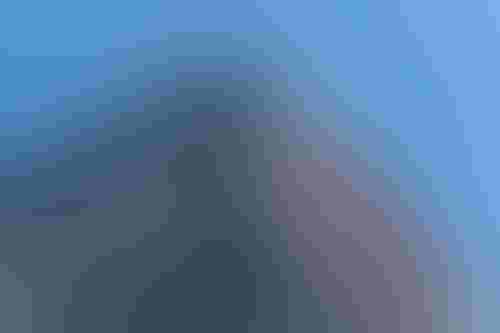 Also - Fighting colorectal cancer with AI.
AI Business brings you the latest deals and products from across the AI world.
This week's roundup covers Toshiba's hiring spree, using AI to defeat cancer and more!
To keep up to date with all things AI, subscribe to the AI Business newsletter to get content straight to your inbox.
Toshiba increases AI hires
Consumer electronics giant Toshiba has increased its commitment to AI tech by smashing its AI engineer hiring target for the year.
The Japanese company had planned to increase its AI engineer headcount from 750 in 2019 to 2,000 by the end of 2022.
Toshiba has announced it has surpassed this figure, hiring some 2,100 engineers.
Alongside the new hires, the company is planning to increase its overall employee understanding of AI. Toshiba recently unveiled a new training initiative that will teach non-engineering managers about AI. It also set up an in-house platform for sharing information on AI.
AI to take on colorectal cancer
Albuquerque-based Indica Labs, the company behind AI-powered digital pathology platform HALO, has teamed up with the Industrial Centre for Artificial Intelligence Research in Digital Diagnostics (iCAIRD).
The pair will work together to develop an AI pathology solution to detect cancer within lymph nodes. The system will be designed to work during colorectal surgery.
Indica and iCAIRD's work will focus on an algorithm capable of reporting the status of a patient's lymph nodes. It will compare the status with pathologist reports to determine whether cancer is present.
"Our belief is that AI-powered decision support tools, such as the one we are working on, may help to support pathologists by improving the process' efficiency while simultaneously increasing sensitivity in detecting small metastasis – which will direct patient therapy," said Gareth Bryson, clinical director for laboratory medicine at iCAIRD.
"Colorectal cancer resections are one of the most common cancer resection specimens and a disproportionate amount of pathologists' time is utilized in screening lymph nodes."
DoorDash meets Relex
Food delivery company DoorDash has partnered with Relex Solutions to use its AI-powered supply chain planning solution.
Relex's platform will be used to power DoorDash's DashMart, which allows local businesses to reach customers online.
"We are excited to partner with DoorDash to automate and optimize forecasting and replenishment for their DashMart locations," said Carlos Victoria, SVP of sales Americas for Relex. "We look forward to working with DoorDash to continue driving accuracy and efficiency in their supply chain operations."
The partnership comes after DoorDash joined forces with Facebook Marketplace to deliver goods.
Learn about clinical AI
The National Institute for Health and Care Research (NIHR), the U.K. government's health care research financer, has launched an e-learning course for AI.
The education offering will focus on AI methods for clinical researchers. The course has already been trialed by over 200 users.
"AI is increasingly being integrated into data interpretation and assisted decision making in clinical practice, and it is important this is guided by high-quality research," said Professor Nick Lemoine, medical director for the NIHR "Gaining skills in AI is key for our researchers, and this new resource has come at just the right time."
The program was developed alongside Imperial College London's Institute of Global Health Innovation. It's available via NIHR Learn to anyone who is directly employed by a U.K. university, the NHS or another publicly funded organization conducting clinical research.
Keep up with the ever-evolving AI landscape
Unlock exclusive AI content by subscribing to our newsletter!!
You May Also Like
---