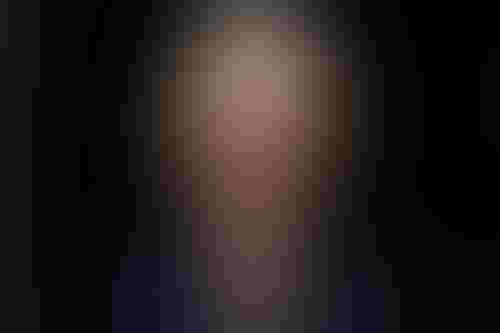 Also - Germany's cybersecurity chief is fired, and China wants Top Gun drones
AI Business brings you the latest in deals and products from across the AI world.
This week's roundup covers the U.K.'s AI inquiry with a power vacuum at the top, Clearview AI's latest fine, the sacking of Germany's cybersecurity chief and more!
To keep up to date with coverage of all things AI, subscribe to the AI Business newsletter to get content straight to your inbox and follow the AI Business Podcast on Apple and Spotify.
UK officials probe AI as race for PM begins
The U.K. Parliament's technology committee has launched an inquiry into the governance of AI.
MPs from the House of Commons' Science and Technology Committee will look at potential risks posed to the public by the improper use of AI. The group will also seek evidence on whether the country's existing approach to AI governance is the correct one.
While the inquiry was into the the government's current approach to AI, the findings will be under the purview of a new administration's policies since Prime Minister Liz Truss resigned after just 44 days in office.
Truss's ability to govern collapsed after her flagship economic policy – proposing sweeping tax cuts but unclear what other source of revenue would fund them – caused the pound to dive to a record low vs. the dollar and forced the Bank of England into buying bonds while contrarily fighting high inflation.
Committee Chair Greg Clark said AI has "extraordinary potential but there are concerns about how the existing regulatory system is suited to a world of AI. With machines making more and more decisions that impact people's lives, it is crucial we have effective regulation in place."
Germany sacks cybersecurity chief
Arne Schönbohm, Germany's cybersecurity chief, has been sacked amid allegations of close links to Russia, according to various news reports.
Schönbohm, prior to his role as president of the Federal Office for Information Security (BSI), was a founding member of the lobbying group Cyber Security Council Germany.
Among the group's members was cybersecurity firm Protelion, formerly known as Infotecs, a subsidiary of a Russian company founded by an ex-KGB staffer that received a medal for his services from Russian President Vladimir Putin.
A spokesperson for the interior minister told the BBC that Schönbohm was removed from office as "necessary public trust in the neutrality and impartiality of his leadership as president of the most important German cybersecurity agency has been damaged."
Protelion has since been removed from the lobbying group, with the likes of software provider TeamViewer and energy company E.ON canceling their membership.
AI Business has contacted Protelion and is awaiting comment.
China wants Top Gun drones
The Chinese military is attempting to develop drones that would act as wingmen for its stealth fighter jet, the J-20.
State media outlet China Central Television (CCTV) published a series of digital mockups of the fighters flying alongside a group of drones.
The drones in question are Hongdu GJ-11 Sharp Swords. Boasting a wing-span of 46 feet, the GJ-11 can be used for aerial reconnaissance, but China now wants to make it ready for combat missions.
But the GJ-11 wasn't the only one on display. CCTV also published mockups of Chinese H-6 bombers flanked by FH-97 drones.
Figure 1: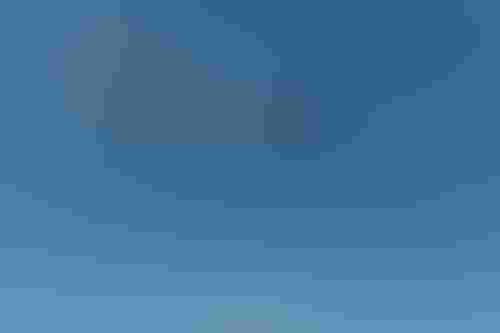 Unveiled at last year's Airshow China, FH-97s can travel at high speeds and are designed to support pilots during combat operations.
China's desire to use drones alongside fighters is not a new concept, but one that's gaining traction in the aerial combat space.
The Tempest, the U.K.'s next-generation fighter being built by BAE Systems, can fly unmanned and use swarming technology to control drones alongside it.
Clearview fined … again
Facial recognition startup Clearview AI has been fined $19.5 million by France's data watchdog for illicitly collecting images of people from social media platforms to add to its database.
The CNIL (Commission nationale de l'informatique et des libertés) opened proceedings in 2020 after receiving complaints and worked alongside European counterparts.
Its investigation found the company had breached personal data provisions of the GDPR - notably unlawful processing of personal data and "failure to take into account the rights of individuals in an effective and satisfactory way."
Last November, Clearview received a formal notice from CNIL asking it to cease activities to facilitate the rights of individuals to ask for their images to be removed.
The startup had two months to comply but failed to respond - which led to CNIL assessing the maximum penalty under the GDPR.
"Clearview AI does not have a legitimate interest in collecting and using this data, particularly given the intrusive and massive nature of the process, which makes it possible to retrieve the images present on the internet of millions of users in France," a CNIL press release reads.
The French authority joins data watchdogs from the U.K., Canada and Australia in having taken action against the startup.
In a statement to AI Business, Clearview AI CEO Hoan Ton-That said, "There is no way to determine if a person has French citizenship, purely from a public photo from the internet, and therefore it is impossible to delete data from French residents. Clearview AI only collects publicly available information from the internet, just like any other search engine like Google, Bing or DuckDuckGo."
"Clearview AI does not have a place of business in France or the EU, it does not have any customers in France or the EU, and does not undertake any activities that would otherwise mean it is subject to the GDPR. Clearview AI's database of publicly available images is lawfully collected, just like any other search engine like Google.
"We only collect public data from the open Internet and comply with all standards of privacy and law. I am heartbroken by the misinterpretation by some in France, where we do no business, of Clearview AI's technology to society. My intentions and those of my company have always been to help communities and their people to live better safer lives."
AI-powered COVID tests
An AI-powered app that can interpret COVID-19 lateral flow tests was found to reduce false negative results.
Developed by a team of researchers from the University of Birmingham, Durham University and Oxford University, an ML algorithm was trained on lateral flow data linked to quantitative real-time PCR results.
The system was tasked with analyzing 115,316 images of test results. The algorithm was able to increase the sensitivity of results, determining between a true positive and false negative, from 92% to 97.6% accuracy.
"The widespread use of antigen lateral flow devices was a significant moment not just during the pandemic but has also introduced diagnostic testing to many more people in society," said Professor Andrew Beggs, professor of cancer genetics and surgery at the University of Birmingham and lead author of the study.
"One of the drawbacks with LFD testing for Covid, pregnancy and any other future use is the 'faint line' question – where we can't quite tell if it's a positive or not.
"The study looked at the feasibility of using ML to take the guesswork out of the faint line tests, and we're pleased to see that the app saw an increase in sensitivity of the tests, reducing the numbers of false negatives. The promise of this type of technology could be used in lots of applications, both to reduce uncertainty about test results and provide crucial support for visually impaired people."
Cover image: Prime Minister Liz Truss.
Keep up with the ever-evolving AI landscape
Unlock exclusive AI content by subscribing to our newsletter!!
You May Also Like
---