AI-powered drug discovery startup XtalPi closes $400m Series D round
AI-powered drug discovery startup XtalPi closes $400m Series D round
Following reports of a potential public listing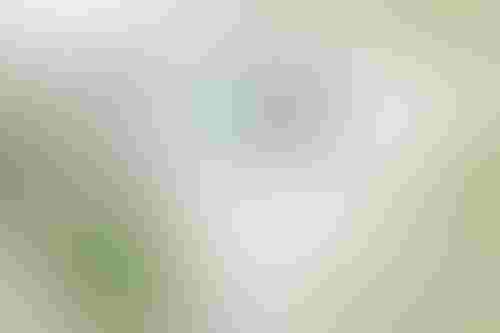 Drug discovery startup XtalPi has closed a $400 million Series D funding round led by OrbiMed and RRJ.
Its AI-powered ID4 (Intelligent Digital Drug Discovery and Development) platform combines physics-based and data-driven models to address drug properties relevant to progression into clinical studies.
Joining the round were Sequoia Capital, Sino Biopharmaceutical, and 5Y Capital.
"Due to increases in computing power, traditional drug discovery methods have been subverted. In the future, AI pharmaceutical companies have the opportunity to become giants like water or power companies and create immense social value," one of XtalPi investors told Chinese news site 36Kr.
An atomic funding round
XtalPi was founded in 2014 by a group of quantum physicists from MIT and is headquartered in Cambridge, Massachusetts, but conducts research activities in Shenzhen and Beijing.
Its latest capital injection comes after it secured $319m in a Series C round last February.
The startup already counts Google, SoftBank, and Tencent among its backers, with XtalPi turning to Goldman Sachs in July to find new investors ahead of a rumored IPO.
XtalPi itself turned investor back in March – flexing its financial muscles in a Series B funding round for PhoreMost, a UK-based biopharma firm. As part of the deal, XtalPi's chief strategy officer Dr. Alan Jiang joined PhoreMost's board of directors.
XtalPi is participating in several AI drug discovery collaborations with the likes of Huadong Medicine, 3D Medicines, and Signet Therapeutics.
The company says it can "accurately describe the interaction between molecules and proteins at the atomic level, and map various feature vectors of a compound to key pharmacology properties."
Its technology uses ML, deep learning, and natural language processing in a bid to improve drug development and clinical research.
It is currently developing a 'digital twin' drug R&D system, which would aim to match real-world data with virtual simulations at scale.
XtalPi joins a host of AI drug development startups that have had a bumper year in terms of fundraising – with firms in this industry raising a staggering $2.1bn in H1, according to research from Emersion Insights.
Among the highlights, Exscientia's Series D recently provided the company with $225m, and up to $1.2bn to be paid out on the results of AI-driven drug discovery collaboration with Bristol Myers Squibb.
Keep up with the ever-evolving AI landscape
Unlock exclusive AI content by subscribing to our newsletter.
You May Also Like
---