AI predicts lung cancer return after radiation treatment
AI predicts lung cancer return after radiation treatment
AI model assessing tumor regrowth is more accurate than current methods.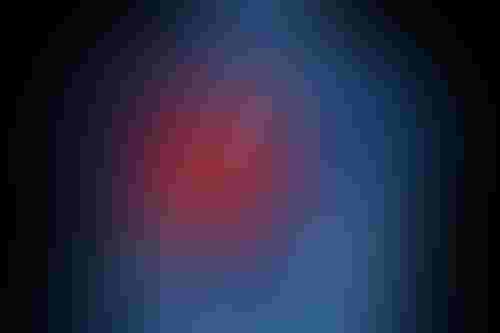 AI model assessing tumor regrowth is more accurate than current methods.
A new study has revealed how AI can predict lung cancer reoccurrence. Researchers developed an AI model to assess how likely an individual patient might experience a relapse of non-small cell lung cancer (NSCLC) after being treated with radiation.
This particular type of cancer reoccurs in one out of three patients. The survival rate is 15%. Identifying tumor regrowth in early stages could potentially increase survival rates.
Researchers applied an array of machine learning algorithms to a database of more than 650 patients with NSCLC. Each algorithm utilized a set of patient data and analyzed factors that affected whether a patient experienced a tumor reoccurrence within two years of radiotherapy.
The scientists were able to develop their own AI model, taking into account only the most relevant factors. The patient's cancer type, cancer stage, tumor size and intensity of radiation treatment were important considerations. Other aspects included age, body mass index, and smoking status.
"This is an important step forward in being able to use AI to understand which patients are at highest risk of cancer recurrence and to detect this relapse sooner so that re-treatment can be more effective. Relapse is also a key source of anxiety for patients," said Richard Lee, the study's chief investigator.
The results were published in the journal eBioMedicine. Scientists from British organizations—Royal Marsden NHS Foundation Trust, Imperial College London, and the Institute of Cancer Research—collaborated on the study.
The AI model was more accurate than current methods used to assess the two-year risk of reoccurrence. The researchers plan on adding imaging data into the algorithm as well as applying the algorithm to other types of cancers.
"The next phase of this study will test machine learning models using imaging data alone and in combination with clinical data. We hope to find out how our model, which is based on patient characteristics and the treatment they received, is influenced by imaging scan data," said study lead Sumeet Hindocha.
Lee added that reducing the number of radiation scans can decrease hospital visits and radiation exposure while optimizing resources from the government-funded British health care system, the National Health Service (NHS).
Keep up with the ever-evolving AI landscape
Unlock exclusive AI content by subscribing to our newsletter!!
You May Also Like
---