AI product roundup: Sony, LG, Nuro, Mobileye
AI product roundup: Sony, LG, Nuro, Mobileye
Deloitte, Nuro and Cogniteam make the latest roundup list, along with an overview of some of the most significant AI products from CES 2022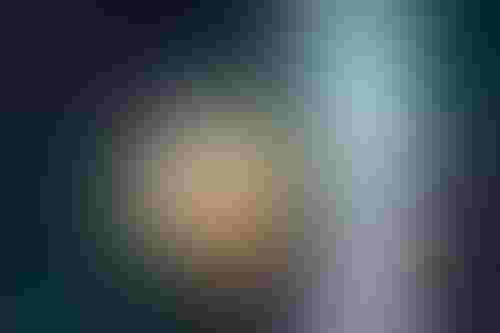 New robots from LG and Level 4 chips from Mobileye
Here is the latest AI product introductions from across the industry.
Deloitte, Nuro and Cogniteam make the latest list, along with an overview of some of the most significant AI products from CES 2022.
To keep up to date with coverage of new AI products from around the world, subscribe to the AI Business newsletter.
CES announcement roundup:
LG bets big on bots
LG's CES 2022 announcements focused on AI and smart deployments to improve lives both in and out of the home.
The electronics maker launched robots for deployment in various settings like deliveries and housecleaning, as well as futuristic vehicles with 'meta' screens.
Among the stand-out reveals of its announcement was its robotics lineup, like the CLOi GuideBot, which was shown directing guests and the CLOi Serve Bot, capable of serving drinks and snacks to guests.
These bots can be deployed in public spaces like restaurants, hospitals and office buildings to assist humans without requiring human-to-human interaction and can navigate autonomously.
The small four-wheeled unit can run both indoors and outdoors. At the press conference, the robot was shown dynamically navigating various terrains including snow and stairs.
Sony enters a Bravias new world in the EV space
Sony, known for its televisions and PlayStation gaming consoles, used its CES slot to throw its hat into the electric vehicle ring.
The Japanese technology company showed a prototype of its latest concept car, the VISION-S 02.
It boasts features Sony developed in-house, including CMOS image and lidar sensors, as well as 5G capabilities, and gives users the option of playing PlayStation video games via a digital video service.
Sony also kept to its roots at CES, exhibiting several new TV lines under its Bravia brand line, including a host of 4K OLED HDR displays.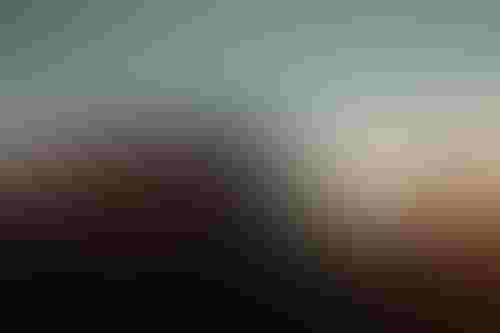 Image: Sony's VISION-S 02
Mobileye reveals new EyeQ chip for self-driving
Intel's Mobileye said it was planning to launch a new chip, the EyeQ ultra.
The company's EyeQ chips have already shipped more than 100 million.
And now, it is looking to launch a new chip designed to enable Level 4 self-driving.
The EyeQ ultra boasts 64 accelerator cores, 259 GPU GFLOPS, and is capable of running on less than 100w of power.
The new chip isn't set to be launched any time soon, however, as production isn't due to begin until 2023.
Image: Mobileye's new EyeQ ultra chip
All-electric loader from Doosan to improve construction efficiency
Construction equipment manufacturer Doosan Bobcat introduced the Bobcat T7X, an all-electric compact track loader.
The vehicle is battery-powered and operates with zero emissions, reduced sound levels and limited vibrations.
It automatically backs off power when not needed to preserve energy and uses only one quart of eco-friendly coolant compared to 57 gallons of fluid in its diesel/hydraulic equivalent model, the Korean company said.
The loader also boasts two-way telematics communications, providing operators with data about the performance of the machine.
Lidar developer Innovusion shows new Falcon and Robin systems
Lidar developer Innovusion unveiled its latest products for autonomous vehicle deployments.
Production-ready versions of its Falcon and Robin lines were shown, with the systems also capable of being deployed in smart transportation and industrial automation, the company said.
Innovusion co-founder and CEO Junwei Bao said once production begins, it will be able to produce lidars in high volume with reliability, consistency and efficiency while maintaining its affordability.
Falcon's data quality "enables OEMs to achieve the highest level of ADAS functionality and autonomous driving capability currently available on the market," Innovusion said of its new product at CES.
 Image: Specs for the new Falcon Lidar from Innovusion 
Additional new products:
Nuro launches autonomous delivery vehicle with external airbags
Nuro, the robotics firm developing autonomous delivery vehicles, introduced its latest R model, capable of carrying more goods using renewable energy.
The third-generation vehicle has twice the cargo volume of the previous model as well as new temperature-controlled compartments.
The new R3 model uses 100% renewable energy, has a suite of safety features, including external airbags for pedestrians outside the vehicle, and a multi-modal sensing suite consisting of lidar sensors, cameras and radar to detail its surroundings.
The model will be produced in a supplier partnership with BYD North America and completed at the company's new $40 million manufacturing facility in Nevada.
Cogniteam's Nimbus robotics platform gets Nvidia support
Cogniteam has enhanced its Nimbus robotics platform to allow it to run on Nvidia's Jetson edge AI platform.
The Israeli startup said it expanded support to include Nvidia's systems as "more customers are moving over to Nvidia's GPU-accelerated technologies that can be developed and deployed through the cloud."
As a result, Cogniteam users can install advanced AI algorithms from Nvidia's Isaac robotics platform.
"This unique cloud-based approach harnesses the power of Nvidia's technology while allowing teams to collaborate anywhere around the world," the company said.
Deloitte looks to the metaverse
Consulting firm Deloitte launched Unlimited Reality: a metaverse-focused service that includes tools for companies to create "virtual worlds" for enterprise, industrial and consumer settings.
Deloitte also introduced Dimension10 Studio, which would allow users on Nvidia systems to build virtual environments. Dimension10 is built to run on Nvidia RTX GPUs.
The new service aims to "help clients understand and capitalize on the next massive wave disrupting business and society."
"Unlimited Reality allows clients to explore, and even simulate, cross-industry artificial intelligence use cases in a virtual world to accelerate the innovation cycle," Deloitte said.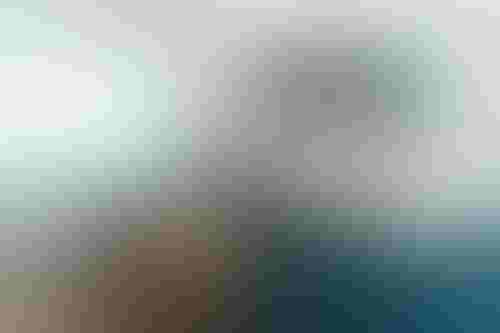 These are just a handful of stories. To keep up with our coverage throughout 2022, subscribe to the AI Business newsletter.
Keep up with the ever-evolving AI landscape
Unlock exclusive AI content by subscribing to our newsletter!!
You May Also Like
---