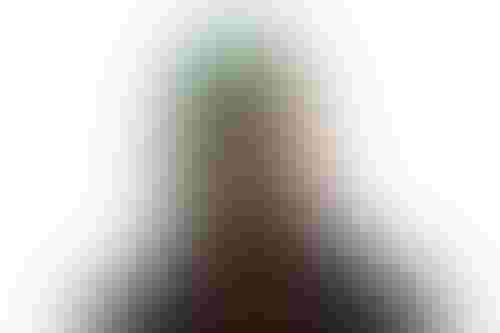 Label drops virtual artist and issues apology
FN Meka, one of the first AI rappers to have been signed to a record label, has been dropped for perpetuating racial stereotypes.
The AI rapper isn't a real person. Instead, an AI system generates the music and lyrics by analyzing current popular music, while an unidentified Black man performs the songs. An algorithm uses a database of 'rap tropes' and songs which it uses to rhyme words and compile lyrics.
FN Meka, who is depicted as a Black male cyborg, was created by Factory New, a company trying to create virtual music artists. Factory New offers NFTs related to the AI rapper and posts computer-generated videos to its social media page.
Capitol Records, the American record label behind some of the world's biggest musical stars, signed the FN Meka earlier this month.
But shortly afterward Industry Blackout, a non-profit group fighting for equality in the music business, took issue with the AI rapper's song Florida Water, which contained racially insensitive language and references to stereotypes about African Americans.
The group described the record deal as "a direct insult to the Black community and our culture."
"This digital effigy is a careless abomination and disrespectful to real people who face real consequences in real life," a post on its Instagram page reads.
Capital Records decided to dump the AI rapper after just 10 days, issuing an apology for signing the project "without asking enough questions about equity and the creative process behind it."
"We thank those who have reached out to us with constructive feedback in the past couple of days – your input was invaluable as we came to the decision to end our association with the project," the label said in a statement.
Since the decision, FN Meka's Instagram account, which has over 220,000 followers, has been set to private. FN Meka's artist page on the Capitol Records website and the press release announcing the rapper's signing have been taken down. Florida Water has also been removed from streaming platforms.
Keep up with the ever-evolving AI landscape
Unlock exclusive AI content by subscribing to our newsletter.
You May Also Like
---