AI Startup Roundup: AI Solution to Fight Money Laundering
AI Startup Roundup: AI Solution to Fight Money Laundering
Also, Perplexity gets funding from former CEOs of YouTube, GitHub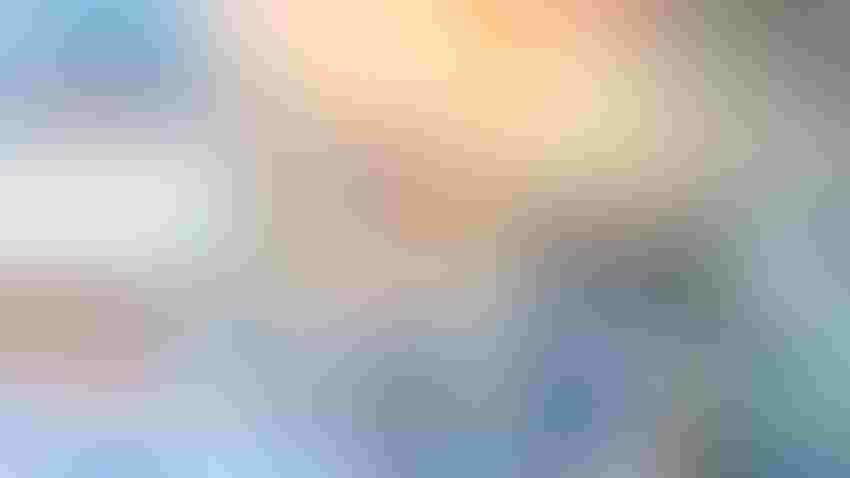 Every week, AI Business brings you the latest startup news.
From funding rounds to acquisitions, product launches to partnerships, AI Business covers everything artificial intelligence.
To keep up to date with coverage of all things AI, subscribe to the AI Business newsletter to get content straight to your inbox and follow the AI Business Podcast on Apple and Spotify.
Funding blitz
Startup: Fourthline - Amsterdam-based Fourthline uses AI to authenticate customer identities and comply with KYC-AML regulations. The regtech startup said its platform is fully compliant with GDPR and local AML regulations.
Fourthline said its platform provides financial services institutions with a "single, banking-grade solution for continuous, 'lifetime' financial compliance."
Latest funding: $55 million, series B
Lead investor: Finch Capital
Other investors: Undisclosed
Funding plans: The funding will be used to continue its business of helping financial services companies fight financial crime.
-
Startup: Perplexity.ai - Based in San Francisco, Perplexity offers a generative AI search tool called Ask. The tool is available for the iPhone, offering mobile users access to conversational search.
Latest funding: $25.6 million, series A
Lead investor: Peter Sonsini of New Enterprise Associates
Notable new investors: Susan Wojcicki, former CEO of YouTube, Gmail creator Paul Buchheit
Notable existing investors: Former GitHub CEO Nat Friedman, Jeff Dean, Google AI senior vice president of Google Research and AI, former Snowflake CEO Bob Muglia and serial tech investor Elad Gil
Other investors: Databricks Ventures, Soleio
Funding plans: Perplexity plans to expand its team to support its growth. Since releasing its Ask engine last December, the tool has reached two million monthly active users.
-
Startup: Parloa – Berlin-based Parloa offers an AI speech application for call centers that automates interactions with customers in natural language.
Latest funding: $21.7 million, series A
Lead investor: EQT Ventures
Notable investor: Soccer star and World Cup Winner Mario Götze
Other investors: Newion, Senovo, Forto, Personio, Signavio, Muuuh! Group
Funding plans: Parloa said the investment would go towards the company's expanding international footprint.
-
Startup: Hazy- London-based synthetic data company.
Founded in 2017, Hazy is built on the belief that privacy by design should not slow down innovation. Originally a University College London AI spin-out, Hazy uses AI-generated smart synthetic data that preserves the statistical quality of the real data but contains no real information and therefore eliminates the privacy risk.
Latest funding: $9 million, series A
Lead investor: Conviction
Other investors: UCL Technology Fund, M12 (Microsoft), Wells Fargo, Nationwide Building Society, ACT Venture Partners, Terra VC, Evenlode, Logo Ventures, Sarus Ventures and Neva SGR
Funding plans: "This raise will enable Hazy to continue to grow within the banking and telecom sectors in the U.K., Europe and the U.S.," said Hazy CEO and co-founder, Harry Keen.
-
Startup: MVision AI - Finnish startup that offers cloud-based AI-powered radiotherapy planning solutions for treating cancer. MVision AI's technology has been used to treat more than 100,000 cancer patients in 14 countries, with most patients originating in Finland, Sweden and the U.K.
Latest funding: $5.8 million, post-seed
Lead investors: J12 Ventures, Voima Ventures
Funding plans: MVision said it plans to use the funds to further accelerate cancer treatment automation and to bring the solution to more patients.
-
Startup: Mercator AI - Based in Calgary, Canada, Mercator offers a real-time construction intelligence platform. Mercator's tool analyzes millions of construction activities from conception to post-construction to give business developers better decision-making abilities.
Latest funding: $3.75 million, seed funding
Lead investor: Freestyle Ventures, Builders VC
Other investors: Standup Ventures, Zacua Ventures, The51, Dustin DeVan, former CEO of Building Connected
Funding plans: With the newly raised funds, Mercator AI plans to expand into the U.S. and Canadian markets in 2023. The funding will also go towards growing its team and broadening its solutions to business development operations.
Startup deals
Apple has acquired WaveOne, the Mountain View-based startup developing video compression AI algorithms.
WaveOne's algorithms use object detection to determine objects in a scene in a video and distribute bandwidth to keep objects and reduce size.
Cofounder Bob Stankosh announced the news on LinkedIn, saying that Apple "saw potential" in its deep learning video technology.
No financial details were disclosed.
Keep up with the ever-evolving AI landscape
Unlock exclusive AI content by subscribing to our newsletter!!
You May Also Like
---