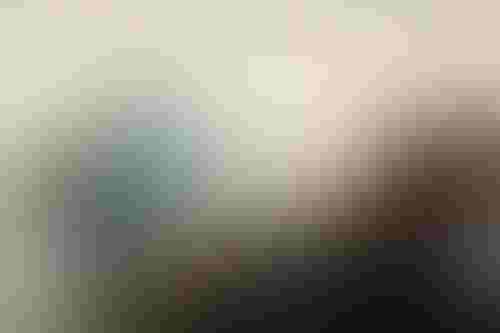 Also, where SoftBank, Nvidia, Intel, HPE and Mastercard are investing
Every week, AI Business brings you the latest startup news.
From funding rounds to acquisitions, and product launches to partnerships, AI Business covers all things artificial intelligence.
Be sure to check out the deals and products roundup and subscribe to the AI Business newsletter to get content straight to your inbox.
Funding blitz
Startup: Agility Robotics – robotics developer that is designing robots that work alongside humans in logistics and warehouse-related environments
Latest funding: $150 million, series B
Lead investors: DCVC, Playground Global
Other investors: Amazon Industrial Innovation Fund, MFV Partners, ITIC, Robotics Hub, Safar Partners, TDK Ventures
Funding plans: The company plans to put the funds towards further R&D and accelerate production plans
---
Startup: OnTime - Chinese ride-hailing firm working on autonomous vehicles
Latest funding: $153 million, series A
Lead investors: Guangzhou Automobile Group (GAC)
Notable investors: WeRide and Pony.ai - two of China's biggest autonomous vehicle developers
Other investors: SPARX, Pilgrim Partners Asia, Guangzhou Industrial Investment, Capital Operation, Lingnan Commerce and Trade Tourism, Guangzhou Industrial Control
Funding plans: The ride-hailing firm will use the funds to build out a fleet of robotaxis that will be tested later in the year.
---
Startup: Eurora Solutions - Estonia-based firm behind an AI-powered cross-border e-commerce compliance platform
Latest funding: $40 million, series A
Lead investors: Connected Capital
Other investors: Change Ventures, Equity United
Funding plans: Eurora will use the cash to expand across the U.K., the U.S. and the Middle East as well as for product development and potential acquisitions.
---
Figure 2: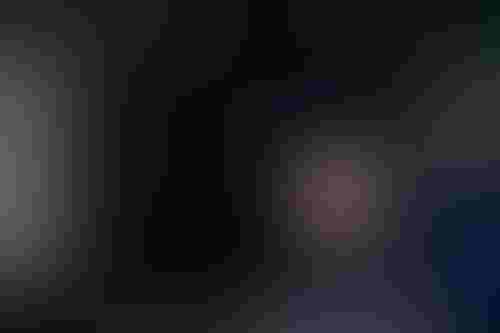 Image credit: Revea
Startup: Revea - precision skincare company.
Latest funding: $6 million, seed funding II
Lead investors: Alpha Edison
Other investors: Ulta Beauty, WaldenCast Ventures, GISEV, Verlinvest, Kathaka, and Stanford co-chair Musculoskeletal Imaging
Funding plans: Funds will be used to launch the Revea Mobile Experience that is currently in beta to bring diagnostic capabilities to consumers' smartphones and expand Revea's on-demand manufacturing capability.
---
Startup: Conjura - Irish company developing e-commerce data analytics solutions
Latest funding: $15.8 million, series A
Lead investors:  Act Venture Capital, MiddleGame Ventures
Other investors: Tribal VC
Funding plans: Conjura will use the capital to enhance its e-commerce solutions and broaden its U.K. and Ireland operations. It also aims to expand into several international markets simultaneously.
---
Figure 1: Image credit: Ayar Labs
Startup: Ayar Labs - developer of silicon photonic chips that use light rather than electric currents for processing
Latest funding: $130 million, series C
Lead investors: Boardman Bay Capital Management
Other investors: HPE, Nvidia, Applied Ventures, GlobalFoundries,  Intel Capital, Lockheed Martin Ventures
Funding plans: Ayar wants to use the cash to ramp up production as well as secure supply chain partners.
---
Startup: Enveil -.provider of encrypted, privacy-focused search and analytics tools
Latest funding: $25 million, series B
Lead investors: USAA
Other investors: Mastercard, Capital One Ventures, C5 Capital, DataTribe, In-Q-Tel, Cyber Mentor Fund, Bloomberg Beta, GC&H, 1843 Capital
Funding plans: Enveil will leverage the capital to expand its sales, product development and marketing activities.
---
Startup: BandLab – Singapore-based company that developed a social music platform giving users creator tools to make music.
Latest funding: $65 million, series B
Lead investors: Vulcan Capital
Other investors: Caldecott Music Group, K3 Ventures
Funding plans: BandLab wants to use the case to expand its team and refine and grow its offerings
---
And in other news
SoftBank Vision Fund invests in cancer diagnostics startup
SoftBank has invested $70 million in the Japanese startup AI Medical Service, which develops systems and software for gastrointestinal diagnostics to detect cancer in patients.
AI Medical Service develops AI systems that aim to help clinicians more reliably identify potential stomach and intestinal cancers.
Following the series C raise in late April, the Japanese startup has raised $104.4 million.
Kentaro Matsui, who leads SoftBank's Japan investments, said he anticipates the startup "foray overseas once it succeeds in the local market."
xx
To keep up with news coverage, subscribe to the AI Business newsletter.
Keep up with the ever-evolving AI landscape
Unlock exclusive AI content by subscribing to our newsletter!!
You May Also Like
---