AI Startup Roundup: AV Software Developer Oxbotica Bags $140M
AI Startup Roundup: AV Software Developer Oxbotica Bags $140M
Funding raised for Inbenta, ImagenAI, actyv.ai and more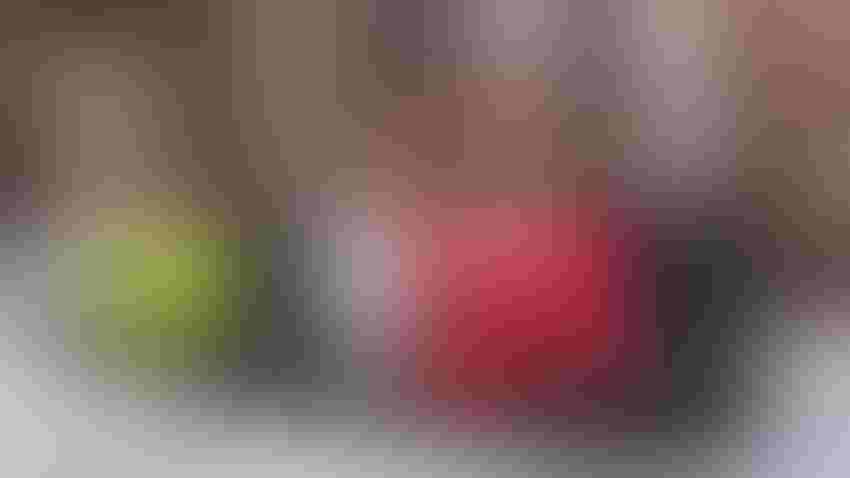 Every week, AI Business brings you the latest startup news.
From funding rounds to acquisitions, product launches to partnerships, AI Business covers everything artificial intelligence.
To keep up to date with coverage of all things AI, subscribe to the AI Business newsletter to get content straight to your inbox and follow the AI Business Podcast on Apple and Spotify.
Startup: Oxbotica -Autonomous vehicle software developer. Based in Oxford, U.K., the startup is building autonomous delivery capabilities alongside retail giant Ocado. Oxbotica is also working with German car part maker ZF to develop driverless shuttles.
Latest funding: $140 million, series C
Lead investors: Aioi Nissay Dowa Insurance Co., NEOS Innovation Partners.
Other investors: bp ventures, BGF, Halma, Hostplus, Ocado Group, Tencent
Funding plans: Oxbotica has raised approximately $225 million to date. The startup will use this latest cash injection to drive expansions into North America, EMEA and APAC. It will also accelerate the deployment of its autonomous operating system in domains including agriculture, goods delivery and shared passenger transportation.
-
Startup: Inbenta - California-based conversational AI developer. Inbenta's chatbot solutions can be deployed in markets including banking, travel and e-commerce among others.
Latest funding: $40 million, private equity round
Investor: Tritium Partners
Funding plans: The newly-raised funds will go towards new hires and platform R&D, Inbenta CEO Melissa Solis told TechCrunch.
-
Startup: ImagenAI - Split across Tel Aviv and London, ImagenAI is a provider of AI-powered editing solutions for professional photographers. Founded in July 2020, ImagenAI's editing software creates an individual profile based on a photographer's previous work and unique creative style. The more photos they upload, the better the AI can capture each editing style and accurately predict dozens of editing parameters.
Latest funding: $30 million, growth investment
Lead investor: Summit Partners
Other investors: NFX
Funding plans: The financing will be used to support continued investment in strategic hiring, expansion of the company's SaaS product and further acceleration of Imagen's growth.
-
Startup: actyv.ai - A Singapore-headquartered provider of AI-powered enterprise SaaS platforms. Actyv.ai's solutions feature embedded Buy Now Pay Later (BNPL) and insurance to make B2B supply chain transactions faster and easier.
Latest funding: $12 million, Pre-series A funds
Investors: 1Digi Ventures, and the family office of actyv.ai's global CEO Raghunath Subramanian
Funding plans: The cash will fuel global expansion, product enhancement, portfolio growth and talent acquisition, the company said in a press release.
-
Startup: Coho AI - Tel Aviv-based startup creating a data consolidation platform that allows SaaS-focussed businesses to gain insights and trends.
Latest funding: $8.5 million, seed funding
Lead investor: Eight Roads
Other investors: Company co-founder Ariel Maislos
Funding plans: Coho said the funding will go towards developing its platform and growing its team.
-
Startup: ReelData AI - Based in Halifax, Nova Scotia, ReelData leverages AI to provide customized data and automation to land-based farmers.
Latest funding: $8 million, series A
Lead investor: Buoyant Ventures
Other investors: S2G Ventures and The Nest Family Office
Funding plans: The funding will be used to advance the company's vision to bring the world's most sustainable aquaculture practices to the mainstream, a press release reads.
-
Startup: Personal.ai - Based in California, Personal.ai is on a mission to revolutionize human connection with its AI-first messaging platform. It's behind the GGT-1 language model, which unlike OpenAI's GPT-3 is trained on personal data rather than public data.
Latest funding: $7.8 million, seed capital
Investors: Supernode Global, Differential Ventures, BBG Ventures, Beni VC, Village Global, Keshif Ventures, and Good Friends
Funding plans: With the company gearing towards a series A round later this year, Personal.ai will use GGT-1 to create a chat interface to improve human-to-human chat capabilities.
-
Startup: Seek AI - New York-based developer of AI-powered intelligent data solutions. The company's natural language interface enables business users to ask questions and receive faster answers, at the same time reducing the burden of repetitive coding for data teams.
Latest funding: $7.5 million, a combination of pre-seed and seed funding
Lead investors: Conviction Partners, Battery Ventures
Other investors: NJP Ventures, former Snowflake CEO Bob Muglia, Tristan Handy, CEO and founder of dbt Labs, and co-founder and former head of applied AI at DeepMind, Mustafa Suleyman
Funding plans: Seek AI said it will use the capital to accelerate product development and support its mission of making data accessible to anyone in an organization via a natural language interface.
-
Startup: NLX - Based in New York, NLX has built a no-code conversational AI platform designed to power automated, personalized, multimodal customer self-service experiences.
Latest funding: $4.6 million, series seed II funding
Lead investor: IAG Capital Partners
Other investors: JetBlue Ventures, Flying Fish Ventures
Funding plans: NLX said the capital will fuel its marketplace expansion and product optimization.
-
Startup: Blaze - Los Angeles-based startup developing a no-code platform to build internal tools and web apps.
Latest funding: $3.5 million, pre-seed round
Lead investors: Flybridge Capital and MaC Venture Capital
Funding plans: The funding comes as Blaze launched its platform to the public following a successful beta. The cash will go towards expanding its AI capabilities and increasing its integrations.
-
Startup: Attention - New York-based startup developing AI-powered sales assistants to help teams overcome inefficiencies at every stage of the sales cycle.
Lead investor: Eniac Ventures
Other investors: Frst, Liquid2 Ventures, Maschmeyer Group Ventures, Ride Ventures
Funding plans: Funds from this round will be used to strengthen the AI capabilities behind the product and win the market.
Keep up with the ever-evolving AI landscape
Unlock exclusive AI content by subscribing to our newsletter!!
You May Also Like
---