AI startup roundup: Bill Gates backs photonic chips, Metasky secures big-name backers
AI startup roundup: Bill Gates backs photonic chips, Metasky secures big-name backers
Autobrains, Balbix and OccamzRazor close successful funding rounds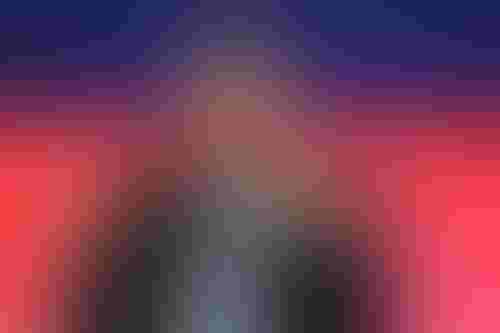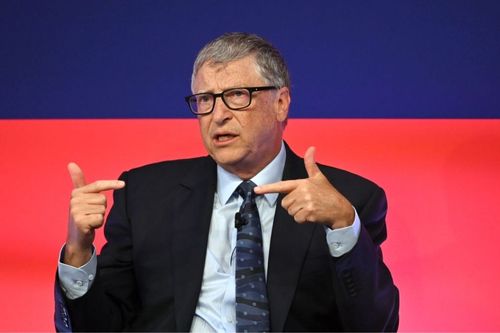 Autobrains, Balbix and OccamzRazor close successful funding rounds
AI Business brings you the latest startup news.
From funding rounds to acquisitions, and product launches to partnerships, AI Business covers all things artificial intelligence.
Be sure to check out the deals and products roundup and subscribe to the AI Business newsletter to get content straight to your inbox.
Bill Gates among photonic chip backers
Microsoft co-founder Bill Gates was among the investors in Luminous Computing's $105 million series A funding round.
The billionaire joined the likes of Gigafund, Alumni Ventures Group and Neo in backing the startup.
The company is looking to develop photonic chips, which use light to send signals. Conventional processors use electricity. Theoretically, photonic chips enable higher performance power as light emits less heat than electricity and can travel faster.
Luminous's proprietary silicon photonics technology eliminates data movement bottlenecks at every scale, the company claims, enabling it to "completely re-imagine how AI computers are built, resulting not only in order-of-magnitude improvements in performance but also in drastic simplifications to the programming model."
The startup will use its newly raised capital to double the size of its engineering team amid plans for commercial-scale production.
Metasky raises capital to fund Web3 wallet
Metasky has raised $1.8 million in a pre-seed token sale round led by Sequoia Capital India and Woodstock Fund.
The startup is developing a platform to allow users to buy Web3 assets like cryptocurrencies and NFTs (non-fungible tokens). The system, or 'wallet,' can be integrated with existing websites or applications.
The parent company of Sequoia India has previously backed some big-name firms while they were still in their infancy, including Google, Youtube, Apple, Paypal and Oracle among others.
Metasky was only founded in 2021 by former Amazon software engineer Ankit Arora and Prakhar Sharma, previously an analyst at Deutsche Bank.
The company recently launched an NFT collection called Tanukibles, based on the tanuki, or Japanese raccoon dog.
Temasek leads Autobrains series C
Autobrains has raised $120 million in a series C round led by Temasek.
BMW i Ventures, Continental and Knorr-Bremse also invested in the autonomous driving software developer.
The newly secured funds will be used to refine its self-learning AI learning technology capabilities and expand into new domains such as trucks. Autobrains will also look to grow its commercial reach into new global markets and expand sites in Asia, Europe and the U.S.
Formerly Cartica AI, Autobrains offers platforms that enable various levels of vehicle autonomy which can be altered depending on user requirements.
Balbix secures $70M
Balbix has closed a $70 million in series C round which was led by Redline Capital.
Third Point Ventures, Nautilus Venture Partners, Modern Venture Partners and Franklin Park were among the other backers. Existing investors Mayfield, Alter Venture Partners and Singtel Innov8 also joined the round.
Balbix, a cybersecurity posture automation company, plans to use the funds to build out its capabilities.
The series C round comes after the company secured an integration with AWS and a partnership with Microland.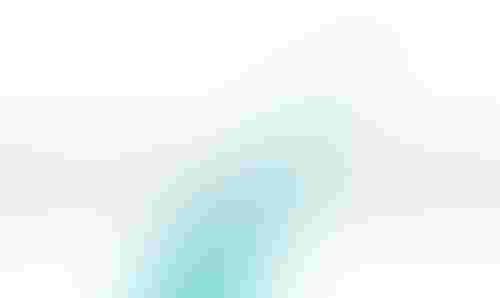 Using AI to find a cure for Parkinson's
OccamzRazor has obtained $6.1 million to fund the launch of its AI-enabled discovery pipeline.
Google AI lead Jeff Dean led the round, which also included investments from Lauder Partners, re.Mind Capital and Valor Equity Partners.
The OccamzRazor platform combines machine learning, graph prediction and natural language processing to generate hypotheses that increase success rates and reduce costs in neurodegenerative drug development.
"I'm excited to see the progress OccamzRazor has made thus far on integrating many disparate sources of data and applying machine learning towards the discovery of new candidates for fighting degenerative brain diseases," said Dean.
In total, the company has raised $12 million and has received support from the Synthetic Neurobiology Group at MIT and the Michael J. Fox Foundation.
Spark Capital leads Tenderly series B
Tenderly has closed a $40 million series B round led by Spark Capital.
The startup is building a platform to develop test and monitor decentralized applications and smart contracts.
The newly secured capital will be used to build out its product offerings, toward customer acquisition and partnerships. Cash will also be put towards hiring technical and sales talent.
Accel, Point Nine Capital and Coinbase Ventures also joined the round. The Belgrade startup had only closed a $15 million series A round last July.
CircleCI Acquires Ponicode
CircleCI has acquired the AI-powered testing platform Ponicode.
Ponicode is a Paris-based startup offering AI-powered testing capabilities, allowing software developers and engineering teams to build defect-free software at scale.
No financial details were disclosed; however, the deal will see Ponicode's system integrated with CircleCI's continuous integration and continuous delivery (CI/CD) platform.
The integration will be "transformative for software engineering teams," the pair suggested upon announcement.
The combined teams will now work on developing features like automatic code analysis for issue discovery and resolution. Image: Ponicode's systemin action on Visual Studio Code
To keep up with news coverage, subscribe to the AI Business newsletter
Keep up with the ever-evolving AI landscape
Unlock exclusive AI content by subscribing to our newsletter!!
You May Also Like
---