AI startup roundup: Delivery bots, AI coach for teachers and more
AI startup roundup: Delivery bots, AI coach for teachers and more
Starship raises $100 million, Edthena guides teachers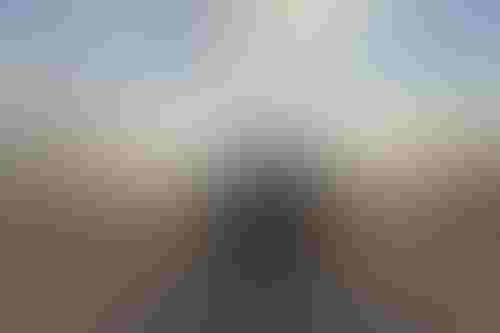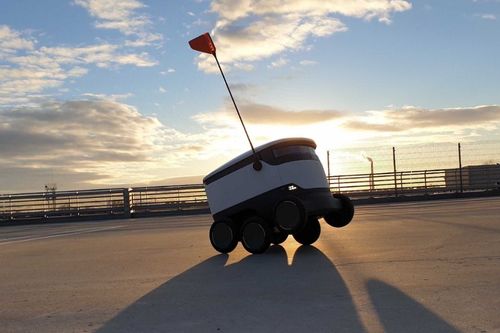 Starship raises $100 million, Edthena guides teachers
AI Business brings you the latest startup news.
From funding rounds to acquisitions, and product launches to partnerships, AI Business covers all things artificial intelligence.
Be sure to check out the deals and products roundup and subscribe to the AI Business newsletter to get content straight to your inbox.
Starship Technologies' capital raise for self-driving delivery robots
Delivery robot developer Starship Technologies has raised $100 million in the last 30 days - including a $42 million series B round. VCs NordicNinja and Taavet+Sten led the series B round, while the other $58 million came from the European Investment Bank (EIB).
In total, Starship, which is developing bots to deliver food and drink, has raised $202 million.
Since 2018, the company has been deploying its robotic delivery services in Milton Keynes in the U.K., where it has completed one million deliveries, as well as in Washington DC's Broad Branch Market, and on several U.S. university campuses.
The startup said it will use the capital to launch services in new cities in North America and Europe.
It has partnered with grocery companies Co-op and Tesco, but due to the limited size of its robots, customers can only order about two bags' worth of shopping at a time. Each autonomous system is 22 inches tall and uses 10 cameras to navigate, along with a GPS inertial measurement unit, ultrasonic sensors and radar.
The robot is mostly autonomous, but there's one human employee per about 20 systems monitoring them remotely, in case of any issues. The device lets out a loud screech if someone tries to pick it up or steal its contents.
Some of its newly secured funds will be donated to the Red Cross in Ukraine, the company confirmed, although it did not specify the amount.
Figure 1: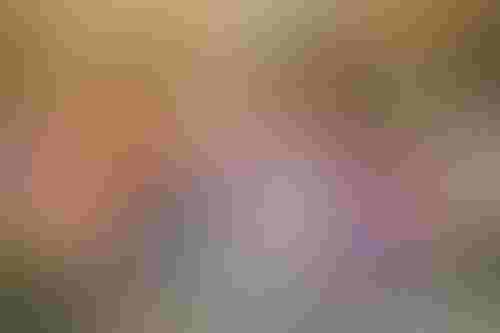 New AI coach for teachers
Edtech company Edthena has launched an AI solution to coach teachers.
The AI Coach platform guides teachers through coaching cycles aligned to common growth areas.
While working inside the AI Coach platform, teachers have a conversation with Edie, their virtual coach. Edie asks teachers about their professional goals, and then teachers analyze and reflect on videos of their classroom instruction by adding time-stamped comments.
Edie summarizes evidence found during video analysis and develops action plans to increase teachers' impact with their students. As part of their conversation with Edie, teachers develop a short-term goal, identify a strategy for change and commit to a timeline for implementation.
Nayya Health secures funding for ML-powered benefits platform
Nayya Health has raised $55 million in a series C round led by ICONIQ Growth.
ICONIQ was joined by investors Transformation Capital, Felicis Ventures and SemperVirens.
Based in New York, Nayya was founded by Sina Chehrazi and former AWS software engineer Akash Magoon. The pair created a company that uses AI and data science to personalize the way consumers choose and use insurance benefits and digital health. Its machine learning-powered benefits experience platform delivers personalized decision support and guidance during things such as open enrollment and new employee onboarding.
The startup has raised $106 million to date, having closed a $37 million series B round last summer. The latest financing round sees Transformation Capital's Mike Dixon joining Nayya as a board observer.
Nayya said it would use the newly secured funds to accelerate product innovation, expand partnerships with major health care solutions providers and bolster collaboration with some of the country's largest employers.
Automotive AI firm acquired by ACV
Digital automotive marketplace ACV has acquired Monk SAS, an international artificial intelligence solutions company.
Monk SAS offers solutions that automate vehicle damage detection. No financial details were disclosed, however, Monk's software will now be integrated into ACV's data services.
ACV's Monk purchase comes a week after it acquired Drivably, which offers AI tools to help automotive dealers appraise and source consumer-owned vehicles more effectively.
Squirro acquires open.exchange and reveals ECB plans
Swiss augmented-intelligence startup Squirro has acquired deal-sourcing startup open.exchange.
The purchase expands Squirro's reach to the U.S. It will see Open.exchange integrated with Squirro's existing applications. The startup said the acquisition will "increase the speed and flexibility" of its platform.
Squirro acquired open.exchange from BuildGroup, the capital investment firm founded by former Rackspace CEO Lanham Napier. As part of the acquisition, BuildGroup has invested in Squirro, marking the start of a long-term partnership.
The Swiss startup also announced a new project with the European Central Bank (ECB). It already works with the Bank of England and the German Bundesbank.
Squirro will be supplying the ECB with its Insight Engine and Risk Insights solutions, with the view to provide contextual insights and recommendations to support supervisors in assessing bank risks.
To keep up with news coverage, subscribe to the AI Business newsletter.
Keep up with the ever-evolving AI landscape
Unlock exclusive AI content by subscribing to our newsletter!!
You May Also Like
---